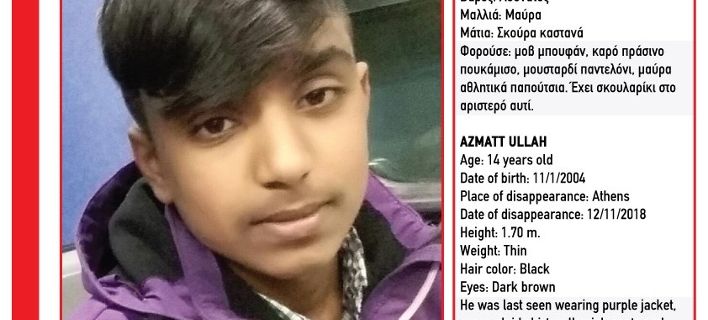 [ad_1]
The alarm meant the disappearance of thirteen-year-olds from Athens.
This is Azamat (o), of Pakistani origin, traces lost in the afternoon Monday, November 12, 2013.
For the disappearance, "The Child's Smile" was informed on Thursday afternoon and published details of the child at the order of the public prosecutor.
Azmat has black hair, dark brown eyes, 1.70 m high and impossible. On the day she disappeared she wore a purple jacket, a green knit shirt, mustard trousers and black athletic shoes. He has a earring on his left ear.
Anyone who has some information has been asked to contact "Child's Smile" by telephone 24 hours a day, on the "European Missing Persons Line 116000", as well as in all police departments in the country.
[ad_2]
Source link