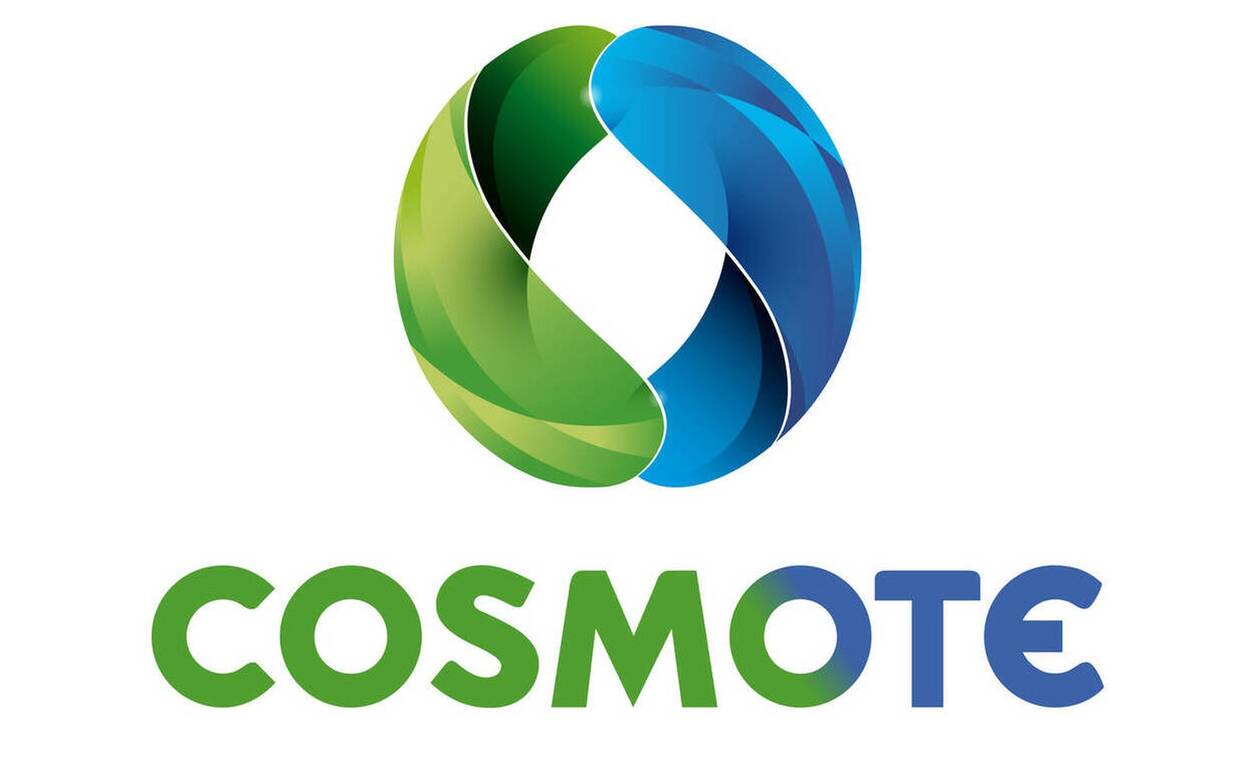 Cosmota: Winter discounts have started at COSMOTE and GERMANOS stores, but also online at www.cosmote.gr and www.germanos.gr.
Until February 28, consumers will find up to 70% cheaper and up to £ 48 interest-free favorite technology products such as smartphones, laptops, smart watches, TVs, home appliances, accessories, etc., through a wide variety of designs and colors, from branded manufacturers, to choose what suits them best.
Since yesterday, the COSMOTE and GERMANOS stores have been operating normally, with increased protection measures, for everyone's safety.
Indicatively, in COSMOTE and GERMANOS consumers will find:
the SAMSUNG Galaxy A20s 4G smartphone, with HD + 6.5 "screen and main triple camera (13MP + 8MP + 5MP), from € 179 to € 149
the exclusive ZTE Blade V2020 Smart 4G Smartphone, with large screen HD + 6.82 "and quad camera system (16MP + 8MP + 2MP + 2MP), from 159 € to 119 €
the exclusive Smartphone 4G + MOTOROLA e7 plus 64 GB, with HD + 6.5 "screen and 48MP + 2MP main dual camera, from € 179 to € 149
the 15.6-inch MSI GF63 laptop, with Intel Core i5-10300H processor, 1TB HDD + 256GB SSD hard drive and Nvidia GeForce GTX1650 Max Q 4GB standalone graphics card, from € 1,229 to € 999 €
the BLAUPUNKT 43 "BS43F2012N smart TV, with Full-HD resolution and first-class smart applications for entertainment from € 399 to € 269.
the SAMSUNG Galaxy Watch 46mm, very elegant and resistant, with a great autonomy of the battery and several functions of personal assistant and coach, from 329 € to 179 €
JBL audio accessories, from € 22.90 and with a discount of up to 40%
the Mi Wi-Fi Range Extender Pro, an easy-to-use device to extend and enhance Wi-Fi, with simultaneous connection of up to 16 devices, from € 24.90 to € 14.90.
In addition, until February 28, registered users of the G application benefit even more, as they earn twice as many points for every purchase they make at GERMANOS, which they can exchange for discount coupons, technology gifts, webinars technological and more.
Cosmote: Free internet in these areas of Greece
The leading Internet and mobile company in Greece is leading the way with radical moves in the new digital age. After the first test of the 5G network and, in fact, inside the Maximos Palace with the participation of Kyriakos Mitsotakis, COSMOTE makes another big move. See a xristika.gr the new COSMOTE initiative.
Free wireless internet it will now be available to visitors to very important archaeological sites, as part of their collaboration Ministry of Culture and Sports with COSMOTE for providing free WiFi to major archeological sites and museums in Greece.
With the extension of the memorandum of cooperation between the two parties, the Ministry of Culture and Sports has selected a total of 25 points of high cultural and historical interest.
COSMOTE already offers free wireless broadband services to thirteen places of cultural interest, while continuing to create infrastructure in other areas, with a total investment of the company exceeding 3 million euros.
Free broadband access to archeological sites and museums allows visitors to easily search for information on monuments, share their experience via the Internet and social networks, but also to the competent cultural institutions to develop new ones. forms of guided and hosted articulation.
To sign the extension of the memorandum of cooperation, a meeting was held at the Ministry of Culture between Minister of Culture and Sports, Mrs. Lina Mendoni, and the Michalis Tsamaz, President and CEO of the OTE Group, during which, in addition to the cooperation and implementation of the projects, the possibilities offered by technology for the promotion of our cultural heritage were discussed.
As stated by Ms. Mendoni, "I would like to personally and personally thank Mr. Tsamaz to all the contributors and those involved in this great sponsorship program in kind on behalf of the OTE Group for the provision of WiFi network to our important archeological sites and museums.
This program began a few years ago, but is currently being updated and expanded to 25 points of high cultural and historical interest.
I will also convey the spirit of the discussion that took place at the Central Archaeological Council a few months ago, when it had to give its opinion on the specific offer of the company to arrive today at the signing of the Memorandum of Cooperation. . An updated environment is created that will offer a different experience, even better, for thousands of Greek and foreign visitors. With WiFi in the archaeological sites we will provide them with digital services.
It is important for the services of the Ministry, since through the infrastructure offered by OTE we can implement various services of telemetry, remote sensing and even the extension of the electronic ticket, which in any case the Ministry and the competent Organization for the management and development of cultural resources have been planned and is underway.
For this, I truly thank on behalf of all of us, my associates and the services of the Ministry, the company and Mr. Tsamaz for their offer. It is extremely essential because it strengthens the ways of protecting the country's cultural reserve, promotes Greek culture, promotes its extroversion, supports the modern services that the Greek state must offer to its visitors. "
The President and CEO of the OTE Group, Mr. Michalis Tsamaz, stated: "Our collaboration with the Ministry of Culture and Sports allows us to use technology to highlight our cultural heritage and multiply the impact of our history. With the new generation network infrastructure and free internet, we send image and sound of the most important monuments in the world, enhancing the image of modern digital Greece.
At COSMOTE we support our culture and history, because your knowledge is a compass for the future. Only if we know our roots can we know where we are going. With our positive impact on society, the economy and the environment, we are creating a better world for everyone.
Archaeological sites and museums that already have free WiFi are: Archaeological Site of the Acropolis, National Archaeological Museum, Byzantine and Christian Museum, Magistrate's Palace and Archaeological Museum of the Medieval City of Rhodes, Archaeological Museum of Heraklion, Archaeological Museum of Thessaloniki, Archaeological Site of Knossos, Archaeological Site and Archaeological Site , Archaeological site and archaeological site Museum of Mycenae, Spinalonga, ancient Corinth, archaeological site of Delos, archaeological site of Akrotiri, Thira.
Free WiFi will soon be available at: Ancient Olympia, Acropolis of Lindos, archaeological site of Sounio, royal tombs of Aigai (Vergina) and new museum of Vergina, Museum of Byzantine culture, ancient Dodonius, archaeological site of ancient Nemea, Mystras, archaeological site and museum of Elethromi Pa.
"COSMOTE's free WiFi supply program to major COSMOTE sites and archeological museums in collaboration with the Ministry of Culture and Sports manages to highlight Greek history and culture with the power of modern technology," the group said. OTE.
See also:
Earthquake in the market: "The big bang" – Evolution – "bomb" with Sklavenitis
Vodafone's special ad that drove everyone crazy: an amazing offer
"Padlock" in a leading Greek company – Acquired by the Turks
Cosmote: Everything You Need to Know About 5G Technology
5G technology is not only the next generation of wireless communications, but it is ushering in an era of high speed and unlimited possibilities.
It is one of the fastest and most reliable technologies we have known so far and in the future will dramatically change the way we live, work and have fun, as it was designed to meet the growing daily technological requirements, with features that no other the technology had until today.
In full development, 5G will provide and manage new interactive and smart services to all connected devices in almost real time.
It will be able to serve up to 1,000,000 devices per square kilometer and will allow maximum speeds of up to 10 Gbps.
The response time (latency) will drop to 1 millisecond with a 99.999% simultaneous communication reliability.
5G will be a lever for the growth of the global economy, with the possibility of application in various sectors such as industry, health, transport, "smart" cities, education, entertainment, etc. .
See also:
Earthquake in the market: "The big bang" – Evolution – "bomb" with Sklavenitis
Vodafone's special ad that drove everyone crazy: an amazing offer
"Padlock" in a leading Greek company – Acquired by the Turks
Read all the news on topics.gr
Source link