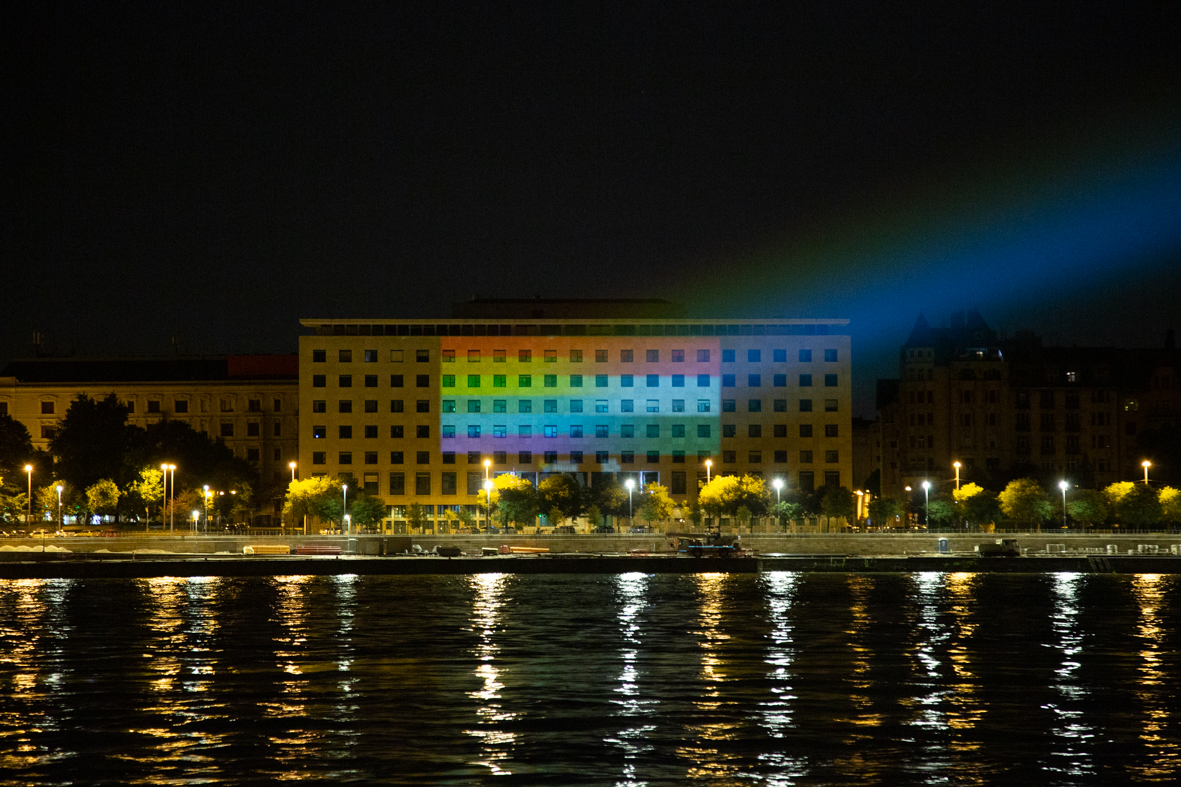 On Friday night, activists from the international movement All Out and Budapest Pride illuminated the Budapest House of Representatives with rainbows and Hungarian flags to send a message to the Hungarian government: they will not leave because LGBTQs are part of society Hungarian and deserve the same rights as other citizens.
In addition to the pride sentences, a sign was displayed in the building asking the EU to pressure the Hungarian government to repeal the anti-LGBTQ law. It is requested by more than 130,000 signatories in Hungary and 47,000 worldwide, who support the campaign launched by All Out, Budapest Pride and Forbidden colors.
Matt Beard, director of All Out, described the action as a strong message of international solidarity and said many LGBTQ people and their allies around the world are protesting against the law, which violates security, equality and dignity of Hungarian LGBTQ people.
"As a member of the European Union, Hungary is committed to protecting the human rights of its citizens. The adoption of this law is incompatible with it and cannot be left without consequences. LGBTQ rights are human rights and this law violates the fundamental right of all Hungarians to freedom of expression and increases the risk of discrimination and violence against LGBTQ children and families, "said Viktória Radványi, one of the organizers of Budapest Pride.
Source link