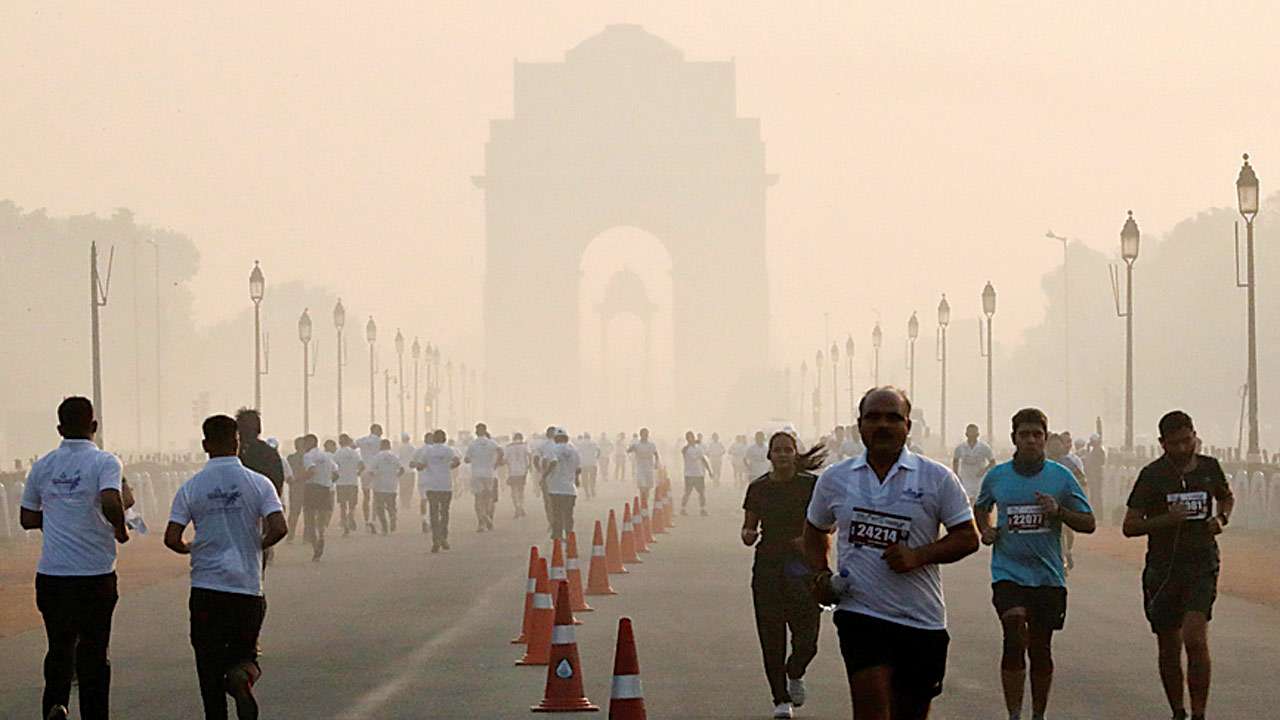 [ad_1]
Delhi's air quality on Sunday fell into the category of "very poor" due to increased air pollution after rainfall for several days, authorities said.
The air quality and weather forecasting system (SAFAR), led by the Center, said that the overall air quality index (AKI) was recorded on Sunday at 326, which is classified as "very poor".
Air quality is expected to remain in the same category with a gradual increase in the next three days, as wind speed is slow and humidity is high.
The Central Committee for Pollution Control (CPCB) showed the total AKI at 299, which is in the category of "poor". According to data provided by the body to control peak pollution, 20 areas in the city recorded "very poor" air quality while 13 recorded "poor" air quality. PM2.5 particles in air of less than 2.5 micrometres diameter were recorded at 163, while the PM10 level was recorded at 306, according to CPCB data.
Ghaziabad, Faridabad, Noida and Greater Noida recorded "poor" air quality while Gurgaon recorded moderate air quality, according to data.
AKI between 0 and 50 is considered "good", 51 and 100 "satisfactory", 101 and 200 "moderate", 201 and 300 "poor", 301 and 400 "very bad" and 401 and 500 "heavy."
SAFAR said in a report that Delhi's air quality fluctuates between the poor and the very poor, and is expected to be in a very poor category in the next two days. "The wind speed is pretty good for the dispersion of contaminants that keep pollution in check," he said, adding: "Counting the fire from breaking the strings has dropped significantly and therefore has a negligible impact."
Air quality in Delhi showed significant progress on Wednesday and Thursday after the rainwater removed pollutants, but rainfalls led to an increase in airborne capacity to contain contaminants, SAFAR said.
[ad_2]
Source link