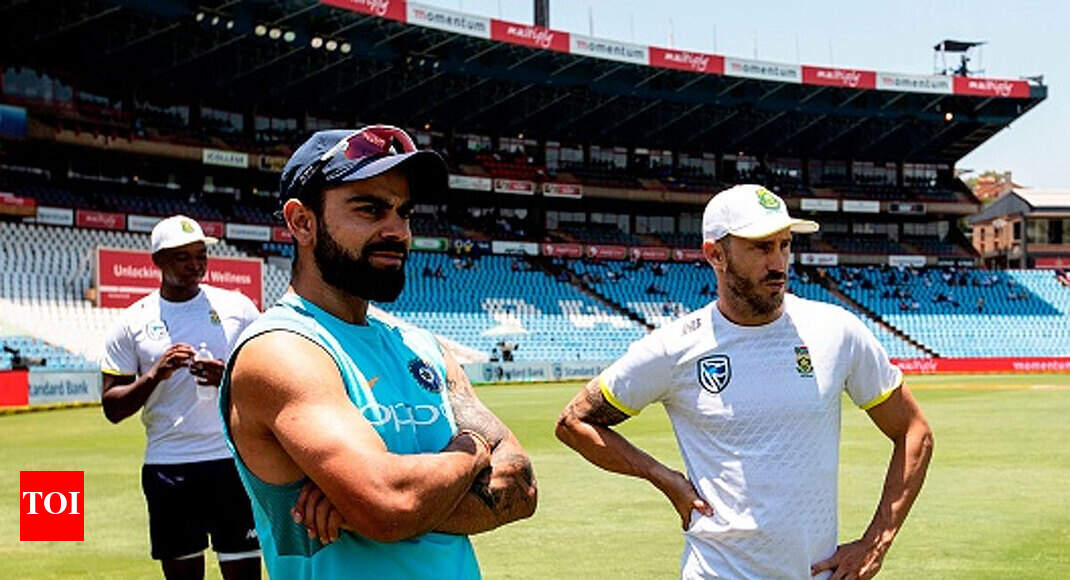 [ad_1]
MELBOURNE: South African captain Faf du Plessis has offered advice to Australia on the eve of a large-scale clash against India: avoid the conflict with Virat Kohli and give him a "silent treatment".
Du Plessis said on Friday that his team gave Indian captain Kohli "a silent treatment" in an attempt to calm down when two teams started trading earlier this year.
"There are such guys in international cricket (who enjoy the conflict). This is how we feel when playing against someone like Virat Kohli, he wants to fight," Protea said.
Du Plessis & # 39; South Africa won India 2-1 in the series, but Kohli appeared as the best runner with a total of 286 with three tests at an average of 47.66.
"There is one or two guys in every team around the world that we discussed as a team before we played against them. We are" better told him not because you will take him. ""
Kohli is in an imperial form throughout the year. World No. 1 Test batsman scored 593 races against England in a five-match series and followed it with three hundred consecutive West Indies in the One-dai International series.
Du Plessis said: "He's an incredible player, we've given him a bitter treatment and he still has a race in South Africa, but we felt like it was not a big race – he scored a hundred in Centurion when the cards were slow.
"So, each team will have what they think it does – for us, it was something to treat."

[ad_2]
Source link