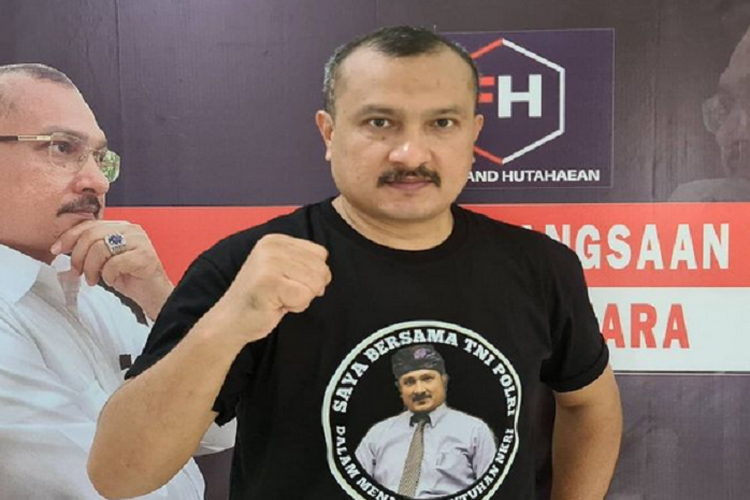 PR TASIKMALAYA – Ferdinand Hutahaean wondered why the teasing he gave to Anies Baswedan was considered racist.
Reported PikiranRakyat-Tasikmalaya.com From Twitter @ FerdinandHaean3, Ferdinand Hutahaean wrote a tweet addressed to Anies Baswedan on Sunday, February 21, 2021.
"Wow Girls, where are you going? It's not clear if you're working as a governor, so a minister is fired, how come you dream of being president?" wrote Ferdinand Hutahaean.
Read also: Responding to the results of the survey on the will of residents of the vaccine Covid-19, Ferdinand Hutahaean: Improved communication
In addition, Ferdinand Hutahaean said that if Anies Baswedan became president of the Hadramaut in Yemen, he would be supported.
However, if Anies Baswedan runs for president in Indonesia, Ferdinand Hutahaean and the Indonesian archipelago will fight.
"Uh, but if the president is in the Yemeni Hadramaut, that's fine, we support it, but in Indonesia, don't expect Nies, Ferdinand Hutahaean and the children of the Indonesian archipelago to fight against you," said Ferdinand Hutahaean.
Read also: Calling the Ahok leadership era also experiencing flooding, Ferdinand Hutahaean: Why are netizens not busy criticizing the governor?
Therefore, the tweet written by Ferdinand Hutahaean was considered racist and dangerous by Andi Sinulingga, a citizen collaboration activist from Jakarta.