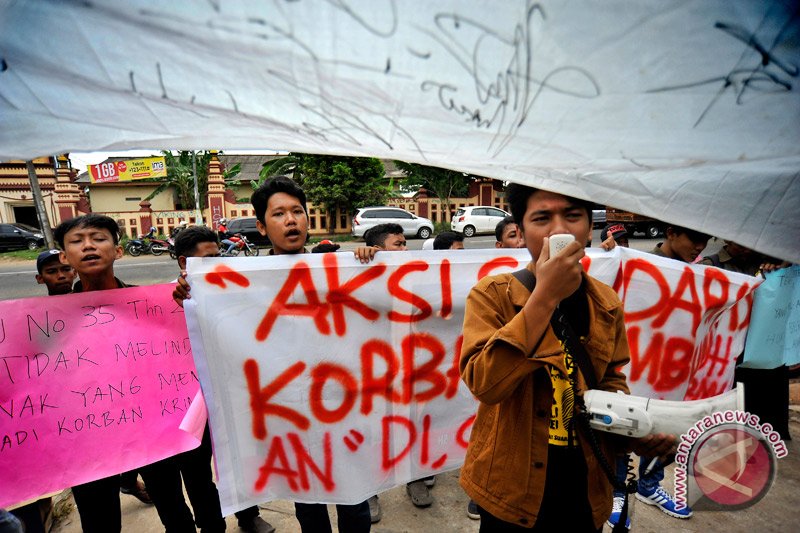 [ad_1]
Iogiakarta (ANTARA Nevs) – Chairperson of the Witness and Victim Protection Agency Abdul Haris Semendavai has called on the Gadjah University, although they give moral responsibility in the case of female students raped by their colleagues while they were on the actual Moluccan bench.
"The responsibility of the perpetrator must not be the responsibility of responsibility, but as the campus is responsible for the activities," Semendavai said when he met after discussing the focus group (FGD) on the "Synergy of regional actors in the formation and implementation of LPSK representatives" in Joghikarta on Thursday.
According to him, the cases of sexual violence that occurred during the Community Service Program were very alarming and did not educate. Moreover, KKM is an official activity organized by the official Pergurian institution at a high level.
"These parent parents have taught universities to educate, nurture their children and take part in activities, and then to further places. If such an event occurs later, there must be responsibility," he said.
According to Semendavai, responsibility is not limited to providing psychological help and mediation to perpetrators and victims.
Because he entered the criminal area, according to him, the case is not sufficiently resolved in peace, but must go into the legal sphere to give the victims a sense of justice.
"We want to learn this not only for the actors, but also for the universities themselves. We remember the events (violence) during the Maple Museum activity of the Indonesian Islamic University (UII), and even the Chancellor and Deputy Prime Minister," he said.
The Witness and Victim Protection Agency (LPSC) is ready to provide protection to women who are victims of sexual abuse. Currently, his party is still trying to meet victims and communicate with UGM.
"Although the victims have not reported, sexual violence is not a violation, and if there is such an incident, it can be immediately handled," he said.
A student of the UGM Faculty of Social Sciences with initials AN who is alleged to be a victim of sexual abuse by other KKN initials HS, a student at the Faculty of Engineering.
This event took place when this student in 2014 participated in the community service program Seram, Maluku, in the middle of 2017. The event was published by the UGM Student Press Agency through a report published on November 5th.
UGM Head of Public Relations and Protocol, Iva Ariani, through his written statement stated that UGM formed an investigative team in the case and would bring the case into the legal domain.
"UGM will immediately take the concrete steps necessary to bring this case into the domain of law," he said.
Also read: The police hold students who feel adolescents for 15 years
Also read: Visa of Malaysian students negative for rape
Nevsletter: Lukman Hakim
Editor: Sri Muriono
COPIRIGHT © BETVEEN 2018
[ad_2]
Source link