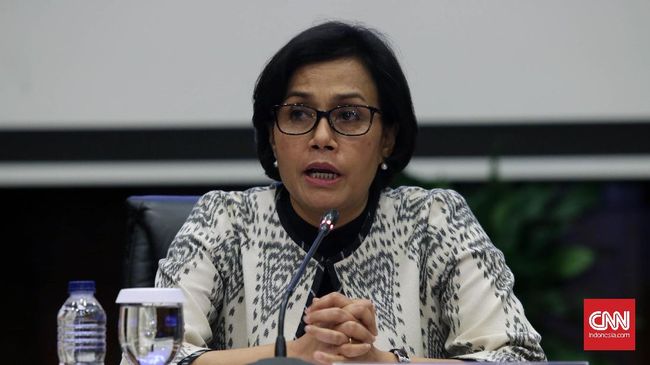 Jakarta, CNN Indonesia – Minister of Finance Sri Muliani Indravati has requested from PT asset management (Persero) or PPA to exercise due diligence in all life-saving scenarios Merpati Nusantara Airlines, including the issue of using capital flows from private investors.
"If they (potential investors) have a credible modality, we are ready to support it well, because for the government, even if the company is now bankrupt, we only get the rest of the loans that are distributed, but they can not return them," said Sri Muliani after attending the Hero's Ceremony in the Dhanapala Building Ministry of Finance (Ministry of Finance), on Monday (12/11).
As stated in the previous reports, the director of Merpati Nusantara Airlines (Merpati), Asep Ekanugraha, said that plans for next year's re-launch of flight services after injecting funds from investors.
The plan, the first flight will be carried out in Biak, Papua, which is one of Merpati's base.
"There are already private investors who are willing to invest 6.4 trillion dollars to re-establish Merpati and now is the right moment for the company to work again in the airline," Asep said yesterday.
For the record, at the end of last year, the company had a debt to a larger number of creditors in the amount of Rp 10.72 trillion. In fact, there were problems in the area of ​​postponement of debt obligations (PKPU).
Based on data from the Ministry for BUMN, the total assets of Merpati at the end of 2017 amounted to only R1.21 trillion. Since the company is not working, there is no income or net income. As a result, the company's capital was recorded at minus Rp9.51 trillion and the company lost Rp737 billion.
Sri Muliani, as a state treasurer, realizes that Merpati needs an injection of capital to revive Merpati's business. However, Sri Muliani stressed that potential investors must have credibility and a good result.
"Not only people who are interested in entering Merpati, but only bear names, do not bring expertise, do not bring technology, do not make money," he said.
The government, Sri Muliani continued, hoped that Merpati could be credibly revitalized. However, Sri Muliani wanted to ensure that the company can provide more economic value and have activities that support financial performance once they are revived.
"Now we hope that the best economic value and financial value and how to create additional value in the economy," he said. (fr / lav)