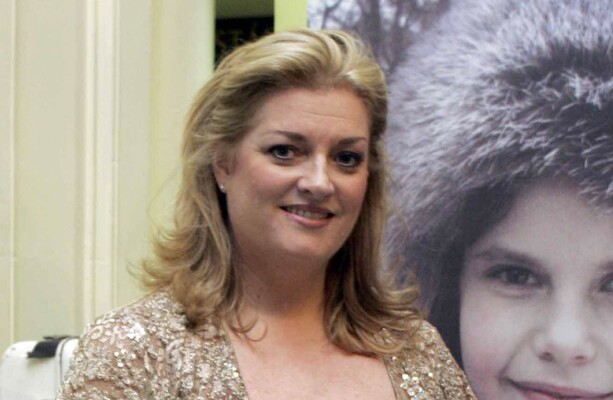 Tributes have been paid to Cork opera singer Cara O'Sullivan, who died yesterday at the age of 59, after being diagnosed with early-onset dementia in 2018.
Cara died yesterday at Marymount Hospital and Hospice University.
The artistic director of the Irish National Opera, Fergus Sheil, directed the tributes to the soprano.
"The premature passage of soprano Cara O'Sullivan has robbed Ireland of one of its greatest operatic talents. Cara possessed a voice of pure beauty. He had virtuosic abilities and, when he launched his vocal fireworks, he made time stand still.
"Cara's voice had a liquidity and flexibility that some of the most demanding and brilliant soprano repertoires could face. But his voice was only part of the attraction.
"Cara had a warm personality that never ceased to attract the public. He knew how to get attention, he went on stage as if it were his own kingdom and he was fed by the quick responses of the public ".
Former rugby international Donncha O'Callaghan dit: "Very sad to hear of Cara O'Sullivan's passing. A beautiful voice and the kindest person.
"We will never forget the emotional energy he created before our games" Until you hear this bell, this final bell, get up and fight like hell!
RTÉ presenter John Creedon dit:
"It simply came to our notice then. A rare talent, a wonderfully funny woman and a golden heart. What we wouldn't give for another encore … Rest calmly Cara ".
# Open journalism
No news is bad news
Support the newspaper
Yours contributions it will help us continue to offer the stories that are important to you
Support us now
Former Councilor of Lord Mayor of Cork, Mick Finn dit: "Very sad to hear about the passing of Cork international superstar Cara O'Sullivan.
"From the main opera house in Cork to the one in Sydney, he adorned each stage with charm, ingenuity and technical brilliance. Goodbye to the Cork diva … Vissi d'Arte [I lived for my art]".
Taoiseach Micheál Martin led political tributes to the soprano last night.
"He had a beautiful voice and a warmer personality. Cork is very proud of their legacy and we will always value our friendship. A deep sympathy for Christine and her wider family RIP Cara ".
Minister Simon Coveney dit that the news was sad: "Cara was such a great and warm talent and personality, loved by so many people in Cork and Ireland. REST IN PEACE."