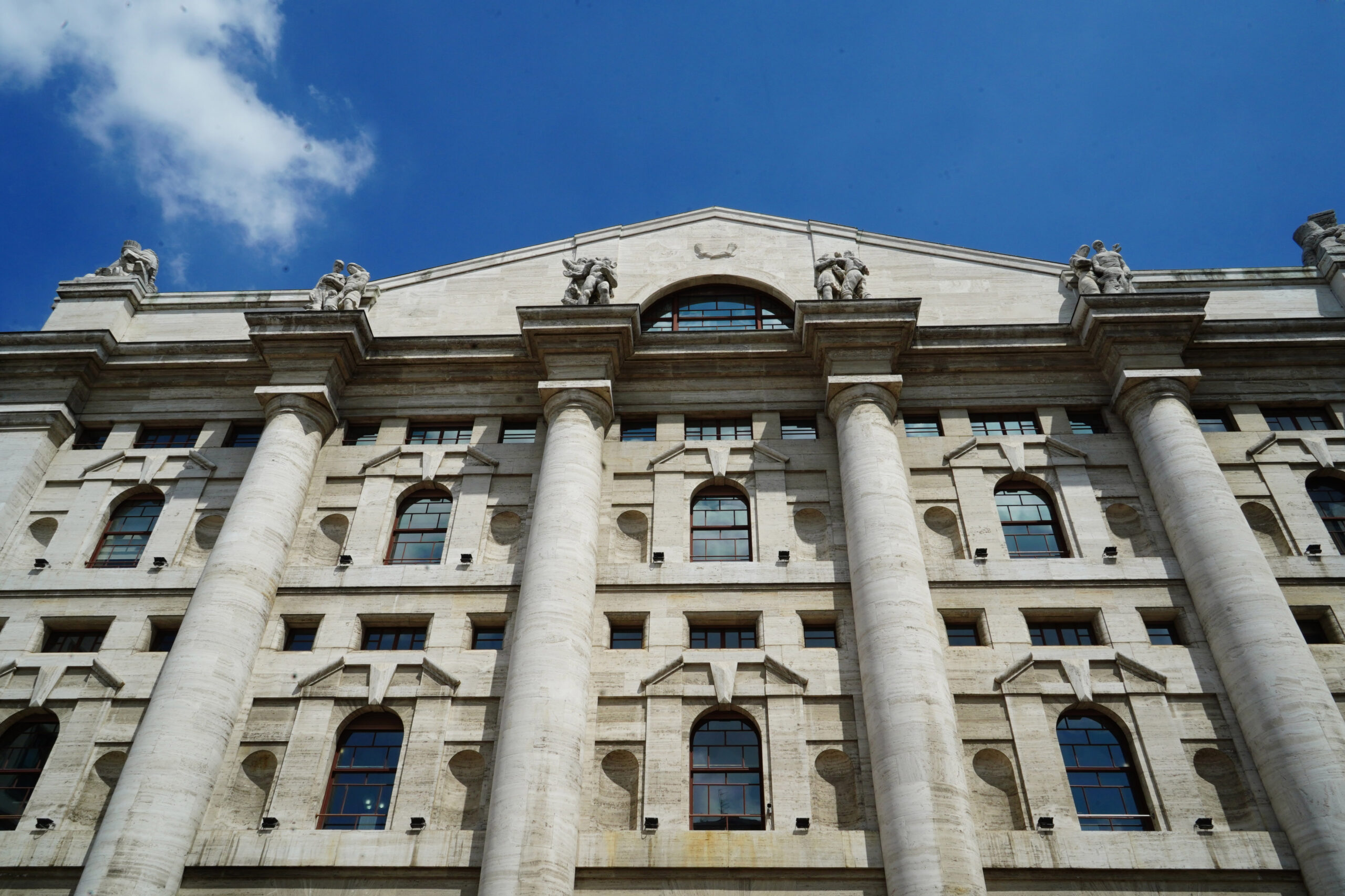 Also in the first session of the week the recovery of the Milan stock market is confirmed, despite a certain weakness of the European lists. In particular, two news drives Piazza Affari, but the jump of a title makes sense.
Today the Milan stock market has shown more strength than the rest of European squares, which closed or slightly up. The increase in the Milan stock market, while not exceptional, reinforces the possibility of an August rally. The hypothesis that just a week ago seemed to have faded is up to par again. Now the mirage is taking shape and on the Stock Exchange this event is made possible thanks to the possible recovery of a key sector for Milan. Today also on the stock market, renewable energies have increased in the spotlight with the extraordinary leap of active participation in this sector.
2 news pushes Piazza Affari, but the jump of a title makes sense
The Milan Stock Exchange closed the first session of the week, marking the highest rise among major European stocks. In fact, at the end of the session, the German Dax index closed 0.3% and the London Stock Exchange remained unchanged. Paris has a gain of 0.1%.
The Ftse Mib (INDEX: FTSEMIB) closed 0.7% to finish at 25,296 points. The relative strength of the Milan Stock Exchange is encouraging for the coming sessions and the possibility of scoring 26,000 points over the weekend remains on the table. Also because the banks have started to recover. Intesa Sanpaolo was the best today with an increase of 2.3%, Unicredit gained 1.7% and BPER Banca 1.5%. Confindustria's optimistic forecasts for economic growth also favored rising prices. For the College of Industrialists, our economy will have a strong rebound in the second quarter of the year.
But the main protagonist of the session was PLC. PLC, a company active in renewable energy, today recorded a jump of almost 18%, ending the session at 2.37 euros. For a long time during the day, the shares were at volatility auction, without getting a price.
The jump in stock comes after three months of sideways price movements, which are at levels of 4 years ago. Exceeding 2.4 euros will push the PLC to the relative maximum of 3 euros, reached in April 2018. On the downside, we must pay attention to the fall in prices below 2.2 euros, which will lower prices at 2.0 euros.
Deepening
This is the analysis of several days and the point of view of the international markets of the research department of ProiezionidiBorsa
(Remember to read the warnings on this article carefully, which can be viewed WHO ")
Source link