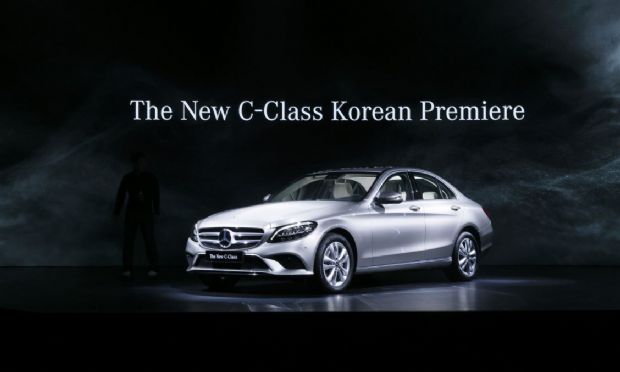 Mercedes-Benz Korea introduced its model of partial change of the C-Class 5 generation. In Korea, the C 220d will be unveiled this year, and gasoline plug-in hybrids, AMG, coupe and convertible versions will be available from the start of next year.
The latest diesel engine (OM 654) at the C 220 d has an output power of 24 hp higher than the conventional engine, delivering a maximum power of 194 hp and a maximum torque of 40.8 kg.m.
C 220 d The next generation of diesel engines have improved efficiency, silence and strength by using innovative technologies such as aluminum engine blocks and nano-slide cylindrical nano-coatings to reduce energy loss due to friction.
The fifth-generation C-Class partial model was equipped with a S-Class riding assistance system.
In particular, based on an improved camera and radar system, it provides a complete and precise ability to hide the front, rear and vehicle environment. A radar that identifies the vehicle's environment scans a wide range of 250 meters forward, 40 meters lateral and 80 meters backwards. The camera recognizes up to 500 meters forward, and up to 90 meters in front of it can be recognized stereoscopically.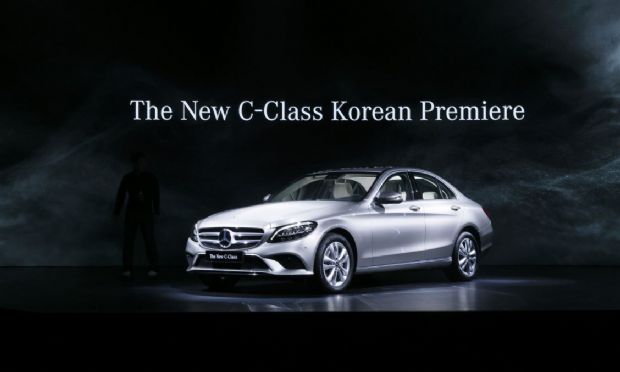 The model of the fall of the generation of the Benz C-Class was introduced on January 16th. (Photo = Mercedes-Benz Korea)
The C 220 d is equipped with active parking assist, active blocking of auxiliary help, parallel parking and right-angle parking, as well as the automatic output function as well as the safety technology for safety (PRE-SAFE) and other safety and driving aids.
The optional driving aid package consists of DISTRONIC Active Assist Assist and Active Assist Assist.
The entire C-Class line includes Mercedes me connect, a premium car service that provides a variety of security and practical solutions by connecting drivers, vehicles and service centers over a single network.
In addition to existing services, the addition of the remote start function allows the driver to remotely set the start and air conditioning to the set temperature through a dedicated smartphone application.
For the first time in Class C history it consists of 84 LEDs on the left and right. It has multifunction LED lights that quickly and accurately adjust brightness and function like music, temperature, massage and ambient lighting. AND ENERGIZING Comfort Control, which provides a comfortable driving environment for different programs.
The fifth-generation C-Class Partial Model is available as an optional 12.3-inch full-screen high-resolution display. The new concept of the screen consists of three styles: Classic, Sport and Progressive, allowing the driver to choose the design of the dashboard according to his or her preferences.
The price of the C 220 d is $ 55.2 million, including VAT.
Source link