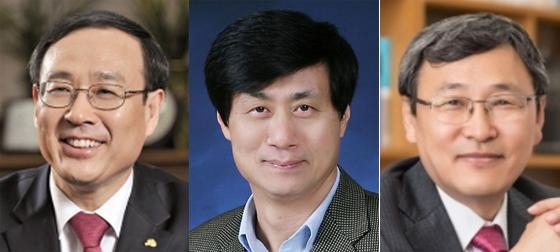 [ad_1]
Entry 2018.11.09 23:01
On Sept. 9, the Seoul National Council of Referendum nominees announced that he chose candidate Oh Se-junga (65), honorary professor at the Department of Physics and Astronomy at the National University of Seoul and Professor Lee Voo-ila (64)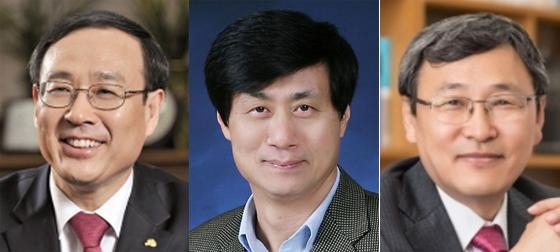 The results of the research were obtained by adding the results of the team's vote for the evaluation of students and staff (75%) and the results of the general vote (25%) on July 7th. Kang Tae-jin (66), professor emeritus of the National University of Seoul University and professor Nam Ik-hiun (55) Business School at the National University of Seoul, fell from five preliminary candidates.
Professor Oh Se-jung takes first place in a combined evaluation. At his twenty-day general election in 2016, Professor O entered the political circle as a proportional representation of the People's Party (now the Real Future). Last month, he resigned as a member of parliament and was running for the election of the SNU president. He was president of the Basic Research Institute for Research and President of the National Association of the Natural Sciences Deans.
Professor Lee Voo-il is rated 2nd. Professor Li was Vice President of the Korean Federation of Science and Technology Societies, Vice President of Research at the Seoul National University and Vice President of the Korean Engineering Academy. In the last election, Kang Dae-hee (56), professor of Medical University in Seoul, and Lee Kun-voo, 63, professor of Seoul National Univ.
Professor Jung Keun Sik was President of the Council of the National University of Seoul, Head of the National Institute for Peace Research at the Union at the National University of Seoul, Director of the Center for Northeast Asia at the Asian Institute and Director of the Research Institute for Democracy in Korea.
The three candidates for the presidency will be submitted to the governing board on March 14th. The committee will evaluate three people regardless of the existing voting points and select the last one. Then, after the proposal of the Ministry of Education, the President appoints the President. The term is four years.
SEOUL, South Korea – A professor at the National University of Seoul (SNU) resigned from the presidency after polemics in sexual harassment in July.
[ad_2]
Source link