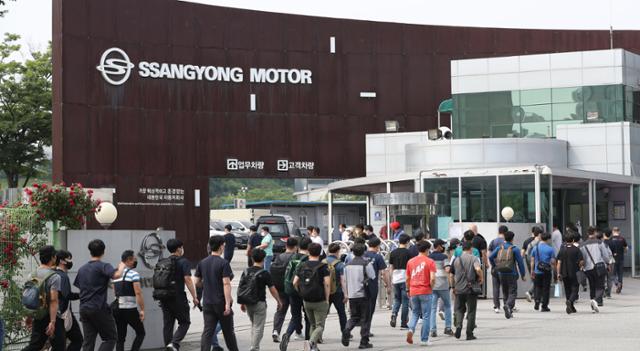 The battle for the acquisition to become the new owner of Ssangyong Motor has really begun. On the 30th, the deadline to submit a letter of intent (LOI), it seems that the atmosphere is heating up as the SM group (Samramidas) took part in the battle for the acquisition.
The SM group "Giant of M&A" is growing rapidly as a strong candidate
On the 30th, Ssangyong Motor and EY Hanyoung Accounting Corporation, which were in charge of the sale, announced that a total of nine domestic and foreign investors had submitted letters of intent to take over. According to the industry, it was confirmed that SM Group, Edison Motors, K-Pop Motors, Cardinal One Motors (a new corporation of HAAH Automotive) and private equity subsidiary Park Seok-Jeon & Company have filed letters of intent to take over control.
In particular, the surprise appearance of SM Group, which is considered a master of mergers and acquisitions (M&A), has completely changed the game before the takeover of Ssangyong Motor, which has been frustrating. The SM group has grown through M&A in various fields, starting with Samra, a construction company founded in 1988.
Starting with Bexel, a battery manufacturer in 2005, SM Group, which expanded outside the construction industry, acquired Namseon Aluminum (2007) and TK Chemical (2008) one after another. In 2013 it took over Daehan Shipping, which had been in a state of capital erosion, and turned it into a profitable company.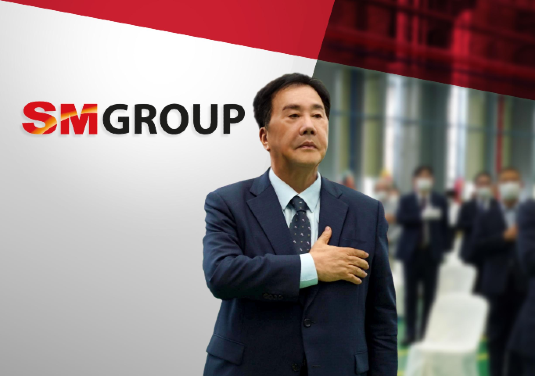 The reason why SM Group is striking is that it is different from other companies that have been mentioned as candidates for acquisition. The industry estimates that the funds needed to acquire Ssangyong Motor will reach up to KRW 1 trillion, including KRW 390 billion in public interest bonds. However, existing acquisition candidates were questioned about their ability to mobilize acquisition funds.
SM Group is a large conglomerate that ranks 38th among the corporate groups appointed by the Fair Trade Commission in April this year, with a total of 10.45 trillion gains in fair assets and 58 subsidiaries. The group size is larger than DB, Kolon and Hankook Tire.
The industry believes that SM Group has the cash mobilization power of approximately 1 trillion won. In December last year, while involved in the acquisition of the Yeongdo shipyard from Hanjin Heavy Industries & Construction, it prepared more than 400 billion won and this month secured cash by selling Oxfield CC, a golf course, for 130,000 million won.
By acquiring Ssangyong Motor, SM Group hopes to not only advance in the electric vehicle market, but also create synergy with existing subsidiaries of the automotive industry. Under the SM group, Namseon's aluminum car business division is engaged in eco-friendly surface treatment businesses, such as plastic bumpers and interior and exterior materials, and Hwajin, which was acquired last year. , for car interiors.
In April this year, it was selected as the preferred bidder for the acquisition of Zico, which produces products based on missions and car engines, and has as a subsidiary Bexel, a battery manufacturer. It is a step to mark the milestone of entering the electric vehicle manufacturing industry with the acquisition of Ssangyong Motor.
This is SM Group's second attempt to acquire Ssangyong Motor after 2010. This time, the industry claims the environment is safe.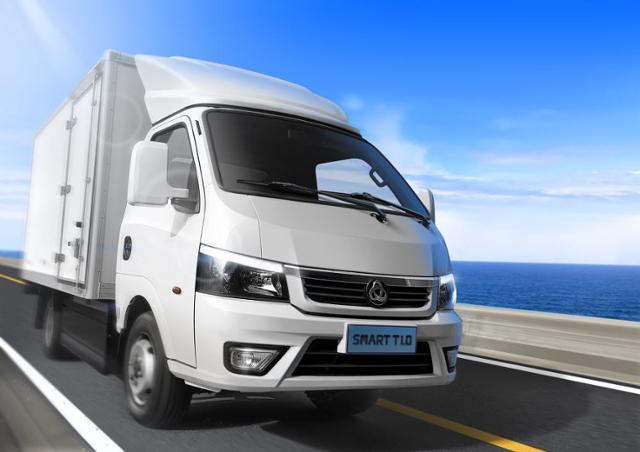 K-pop Motors, Edison Motors and HAAH Automotive also have a challenge.
Meanwhile, K-Pop Motors, a national electric scooter company, was the first to file a letter of intent to take over. On the 29th, K-Pop Motors submitted a letter of intent to take over as a consortium of the KS Project and first prepared 380 billion won in acquisition funds. K-pop Motors believes a total of 3.8 trillion won is needed to normalize Ssangyong Motor. If designated as the preferred bidder, it is reported that an additional 1 trillion KRW will be invested and then 2.4 trillion KRW will be raised through public offerings as employee shares and national shares.
Edison Motors, an electric bus company, formed a consortium with Keystone Private Equity (PE), a private equity fund, and Semisysco, a micro electric vehicle manufacturer, and presented a letter of intent to take over. . The majority shareholder in Edison Motors and Semisysco is Energy Solutions.
Edison Motors plans to raise more than 400 billion won and receive 400 billion won from financial investors (FI) such as Keystone PE to finance the acquisition. Edison Motors has already raised 270 billion won from individual investors and plans to raise an additional 250 billion won by raising Semisysco's capital and issuing convertible bonds (CBs).
HAAH Automotive, an American automobile distributor that had been mentioned as a potential candidate for the acquisition prior to Ssangyong Motor's corporate rehabilitation process, changed its name to a new "Cardinal One Motors" corporation. jump into battle for acquisition. The goal is to sell SUVs and SUVs from Ssangyong to North America.
Meanwhile, Ssangyong Motor plans to conduct a preliminary preliminary inquiry before August 27 for candidates who have passed control among these potential candidates for acquisition and select the preferred bidder in September. The contract is expected to be concluded in November after the due diligence process and investment contract have passed.
Kyung-Jun Kim journalist [email protected]
Problems that may interest you