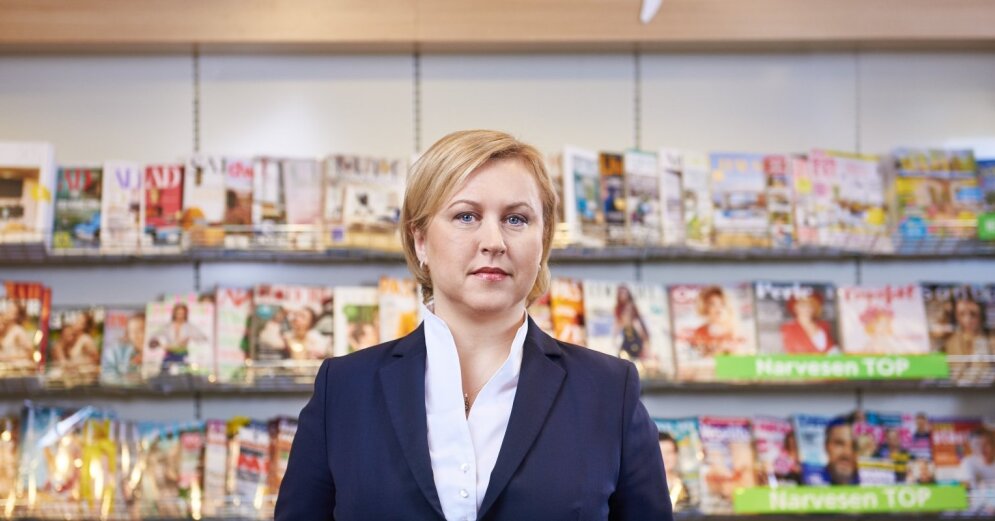 In May 2009, the American media group "News Corp." President Rupert Murdoch said the future of newspapers was digitization, although readers could take 10 to 15 years to switch completely to electronic versions. He also predicted that the time of free news on the Internet would end. Well, after almost twelve years, we see that these predictions have been partially fulfilled: even though we spend much of our daily lives in the digital environment, readers continue to get information in the print media and articles are available. online for free and by subscription for relatively symbolic price information. In Latvia, there is a tendency to increase the demand for expenses, which not only satisfies our need for information, but also allows us to develop our knowledge, hobbies or spend our free time significantly.
Content will continue after the announcement
Advertising
In recent years, the press market has shrunk every year, mainly due to three important factors. First, it decreases the number of Latvians and, consequently, the number of press readers. Second, press prices increase as publishers, like other industries, have an overall increase in costs and, in an effort to maintain revenue, increase the cost of their expenses. The third factor is the development of technology and the entry of digitalization into various areas of life. More and more people are choosing to read the news on a daily basis in a digital environment, where text is complemented by a wide range of videos, which for many is essential for information.
The trend towards digitization has also intensified significantly in the Covid-19 era, forcing e-commerce to grow significantly. During the restricted movement, the number of press subscriptions increased in 2020, however, the subscription is the same as "online" purchases, only in this case the customer buys the product for a longer period of time and returns it to obtain. Compared to 2019, the number of subscriptions has decreased slightly, but is significantly higher than in 2018. In addition, the volume of long-term subscriptions is growing as people choose to receive their favorite press in their mailbox during 10-12 months. This, in turn, indicates a desire to be safe and avoid unnecessary contact with other people when buying a newspaper or magazine. This is also evidenced by the interest in home delivery of press releases, which can be ordered from Barv Food with Narvesen.
There is a significant increase in the demand for specialized publications: supplements from various magazines dedicated to a particular topic, which collect information in a concentrated way: how to maintain or tidy the garden, prepare interesting dishes, create a Christmas atmosphere at home, etc. The circulation and demand of these special editions is significantly higher than that of regular magazines, which shows that people are much more willing to receive information in a concentrated way, avoiding unnecessary things, but to find out the news daily digitally. without having to pay any extra.
Covid-19 has also made adjustments in other areas of the press: there has been an increase in demand for children, crossword puzzles, hobbies and hobbies, as people spend more time at home with their families trying to fill the time spent. prior to other outdoor activities. However, daily newspaper sales have been declining in recent years. Here we must mention an important nuance: the demand for national newspapers, which can not be said about the regional press, decreases: weekly, fortnightly or monthly publications are an important channel of information through which both local governments and others they communicate with local people. organizations, so readers are also more interested.
When it comes to future press forecasts, we can draw parallels with the time when the first online stores appeared and experts said that soon everyone would only shop online and that direct shopping stores would no longer be needed. However, some time has passed and while e-commerce is a thriving industry, trends show that for many, direct buying and feeling the product, they get more information about it and only then the final decision is important. This gives retailers an incentive to be available in both digital format and in direct shopping stores. These are also future trends in the development of the press. It's important to keep up to date with schedules and be available where potential customers meet. The digital format will certainly not lose its importance, but there will also be a large number of readers who need to buy a "fresh" newspaper or book, smell it and leaf through it.
Regardless of the format, the most important thing is to offer up-to-date and interesting content, following the interests of the buyer and the stages of the life cycle: a child, a young person, a young family, a mature adult, a pensioner. An interesting niche and, I must say, one that is not currently filled is the press for children and young people. While it is generally accepted that the younger generation obtains all the information digitally, small editions may be relevant, but only in combination with an "online" offering. It is children and young people who will largely determine the fate of the print media in the coming years, and now would be the right time to develop this audience's habits and interest in the print media.