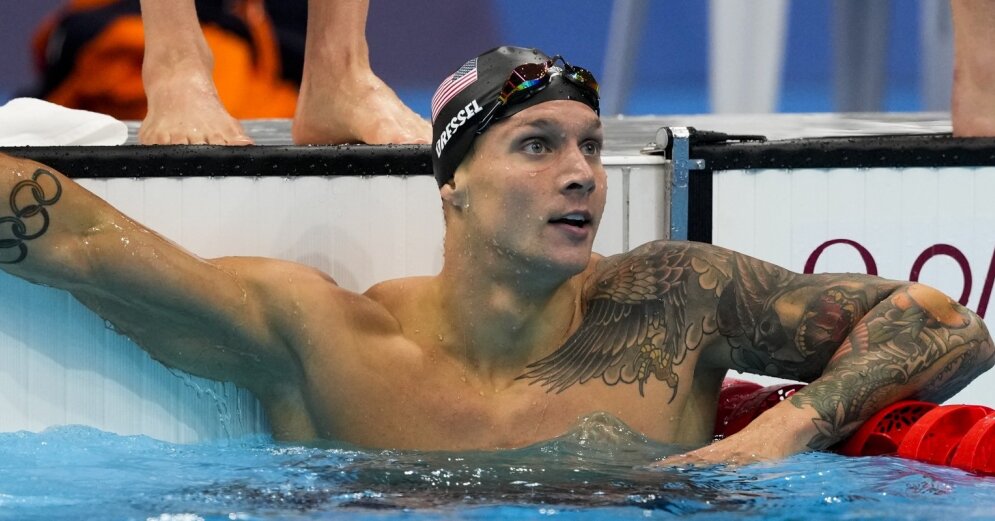 U.S. swimmer Keileb Dresell won the 100-meter butterfly race at the Tokyo Olympics on Saturday, breaking the world record.
Content will continue after the announcement
Advertising
In the final swim, Dresell hit the finish line after 49.45 seconds away, improving his world record by five hundredths of a second.
Hungarian Kristof Milak, who won by half in the longest distance, lost 0.23 seconds to the champion, while correcting the European record, which is now 49.68 seconds. The third-placed Swiss Noe Ponti was 1.29 seconds slower than the Olympic champion.
Dresell also won the 100m freestyle relay and the 4x100m freestyle relay in Tokyo. An American can finish the Olympics with up to five gold medals if he wins the last two distances in which he participates.
American Katie Ledeki became the three-time Olympic champion in the 800-meter sprint and finished in the final in eight minutes and 12.57 seconds.
Her fiercest competitor at the Olympics, Australian Airarne Titmusa, finished 1.26 seconds later and broke the Oceania record (8: 13.83). Simona Kvadrella, an Italian who won the bronze, was 5.78 seconds behind Ledeki.
Ledeki holds seven Olympic titles, one behind compatriot Jenny Thompson, the heyday of the 1990s and early 2000s.
Australian rising star Keilie Macioun won the 200-meter swim. The 20-year-old athletes did an excellent last lap, finishing in two minutes and 4.68 seconds.
As 100 meters behind, the second behind Makiouna was the Canadian Kailī Mase, who lost 0.74 seconds in front of the winner. In her fourth Olympics, the bronze was won by Australian Emilija Sīboma, who was 1.49 seconds behind her compatriot.
The penultimate day of the Olympic swimming competition ended with a 4x100m mixed swimming relay, in which she won the British quartet with Kathleen Douson, Edam Pete, James Gay and Anna Hopkin. The British set the world record by finishing in three minutes and 37.58 seconds.
The Chinese swimmers, who won the silver, lost 1.28 seconds, but the Australians were still nine hundredths of a second behind. The American team with Dresell finished fifth in the last stage.
The last five sets of Tokyo Olympic swimming medals will be handed out during the Sunday morning session.