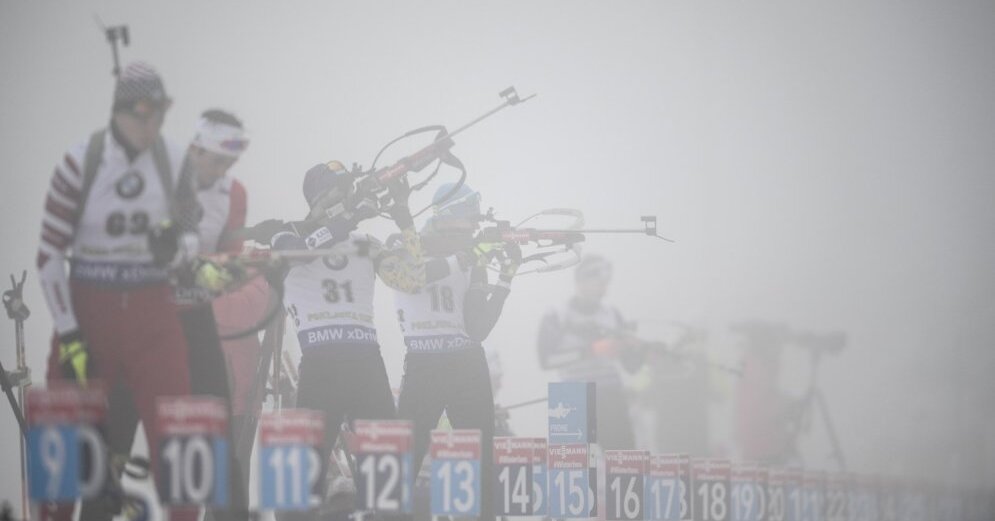 Norwegian biathlete Juhann Tinggnes Be with a distance victory with a joint start on Sunday in the seventh stage of the World Cup in Italy increased the distance of the competitors in the World Cup.
Content will continue after the announcement
Advertising
He celebrated a convincing victory in the competition of 30 athletes, reaching the finish line in 35 minutes and 44.3 seconds with an error on the shooting range.
Frenchman Kenten Fijon again made a mistake in Maye's shooting and was 31.3 seconds behind the winner.
The third representative of the distance of 15 kilometers was finished by the Slovenian representative Jakob Faks, who was 44.2 seconds behind the Norwegian with a shooting error.
After his 51st World Cup victory in individual disciplines, the Norwegian ahead of the World Cup in Slovenia with 709 points is the first among four Norwegians. He has a 64-point lead over compatriot Sturl Holm Lägreid, who finished only 14th on Sunday. The third with 566 points is the leader's brother, Tarje Bay.
"It was a very important win," Be said after his fourth win of the season. "In every race this year, I felt like a champion of last year's title, and I didn't feel natural on the shooting range and I couldn't get rid of it."
In the second discipline on Sunday, Russia advanced 11 seconds to Germany in the women's 4×6-kilometer relay, while the Frenchman won third place, who was forced to ski the penalty lap in the first stage at 21, 2 seconds from the winners.
Yevgeny Pavlov, Tatiana Akimova, Svetlana Mironova and Ulyan Kaishev reached the finish line in one hour in seven minutes and 32.4 seconds with nine spare cartridges.
"I feel so happy," Kaiseva said. "I'm glad I was able to finish the last stage fast enough. I haven't felt so good since the last race, but today I gave my best."
Germany is the leader in the relay with 205 points. France has 196 points and Sweden 192 points.
Latvian biathletes did not start on Sunday.
Now the biathletes will go to Dusnykice in Poland, where the European Championship will take place.
Pokļuka will host the world championship in February, followed by two stages of the Nove Mesto World Cup, and the end of the season is scheduled for the second half of March in Oslo.