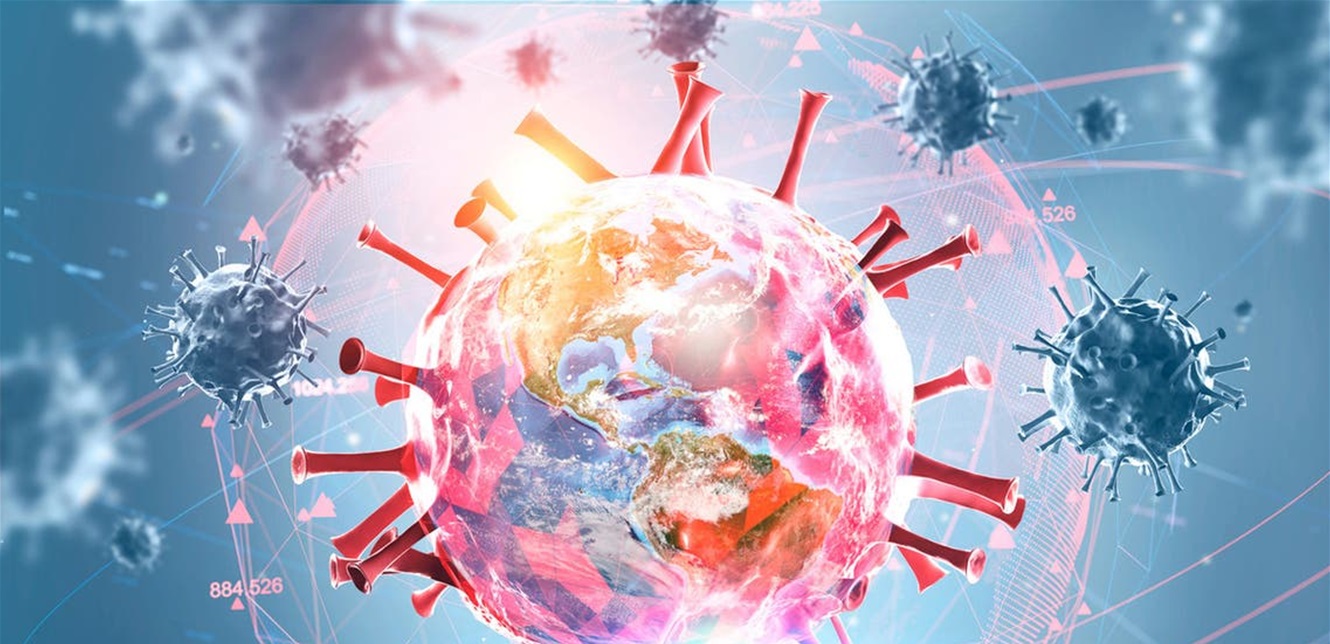 Despite vaccines and the promise of drugs that have been looming recently, the new Corona virus insists on turning off the light of hope in this world, which is tired of the existence of this epidemic for more than a year .
In the new peculiarities, a recent study by American researchers showed how the Corona 501Y.V2 variant, which is characterized by several mutations, is able to infect individuals who have developed antibodies after their first infection.
In detail, the researchers explained that this particular mutation could contribute to the generation of a "fugitive strain" that would not be affected by immunity generated in the first wave or antibodies produced by vaccines.
They stressed that, due to the appearance of many variables in the emerging virus of the crown, the tendency of this strain to escape the neutralizing antibodies and to remain at a maximum level of danger has become evident. to assess its relative ability to transmit rapidly and cause infection with Covid-19 Coronavirus.
They also noted that variants containing new mutations could affect the interaction of the "S RBD" tip viral receptor with the host cell viral receptor, which provides the entry point for the coronavirus again.
The new effect is related to injuries and deaths
According to research published by the pre-printed study website "bioRxiv", transmissibility is associated with mortality, as the inevitable increase in infection rates resulting from the new variables will lead to an increase in the number of injuries and deaths. .
The serious consequences of faster and more widespread infection could also be exacerbated by the loss of efficacy of currently available antibody-based treatments and vaccines and the reduction of protective immunity in individuals previously infected with the "first wave" virus. .
This is the reason for the spread
In turn, a research group from the company "ImmunityBio" in California conducted a computational analysis of virus protein interactions in order to better understand the risks of individual or combined mutations in "second wave" variants. ".
In this study, researchers used simulation methods in the rapidly expanding South African variant 501Y.V2 – and its effects on increased glycoprotein formation, as it revealed the possibility that the new viral variant 501Y .V2 could replace the original Covid-19 strains and confirm that this is the possible cause. For a faster diffusion of this variable due to the increased transmissibility, it is also the main reason why it is important to monitor these mutations and act in a timely manner.
He has moved to more than 60 countries
It should be noted that the new Corona virus has so far killed more than two million people since the outbreak in China in late 2019, according to the confirmation of the World Health Organization announced hours ago.
And the organization announced on Wednesday that the British mutated version of the emerging crown virus has so far been detected in at least 60 countries, ten more than a week ago.