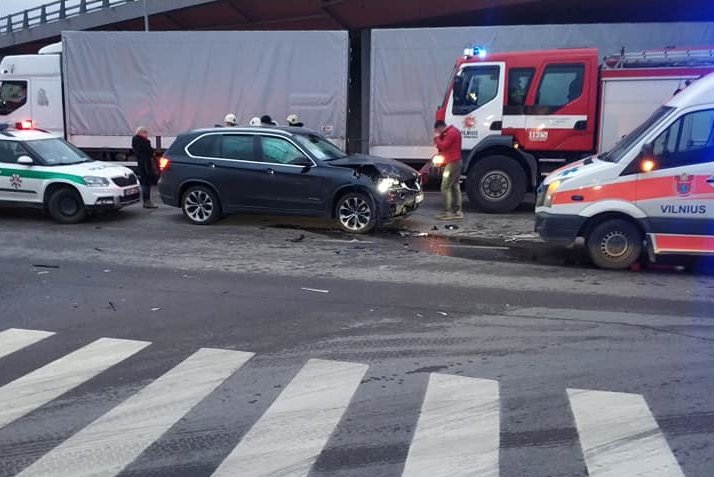 [ad_1]
On Monday afternoon, around 15:50 There were two cars on Naugardukas Street in Vilnius, which were seeking rescuers. They were invited to run the Mazda team.
According to preliminary data, the accident at the Millennium Street viaduct was launched at the beginning of the Mazda – while turning left, did not miss the opposite right on the BMV Ks5 main route.
Mladic said he had not even noticed BMV – he claimed that the SUV was driving very fast. The impact on Mazda's side was tough – even he pulled out. The passenger of the last car hit an accident. Frozen passenger door.
According to the rescuers, the girl was not pressed, the firefighters helped the victim climb over the other side. The doctors take the 19-year-old into a hospital.
There was no need for any visit to the hospital, the boy who caused the accident, and the BMV driver did not suffer.
[email protected]
Entertainment is recorded on tv3.lt in media and websites without the written consent of UAB All Media Lietuva.
[ad_2]
Source link