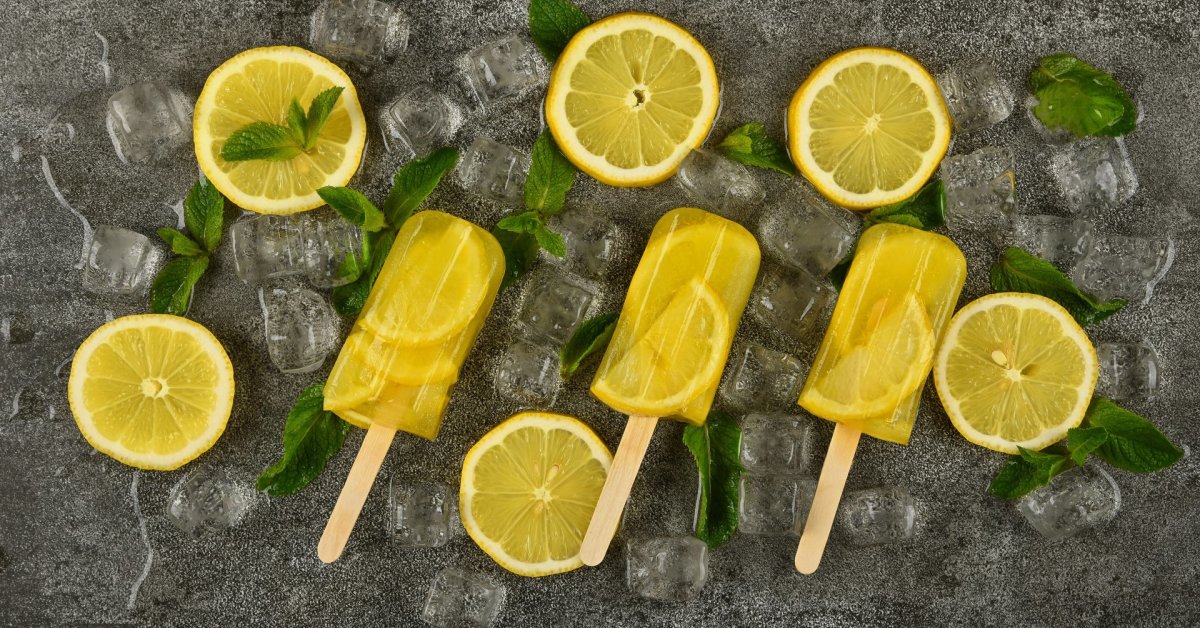 According to the report, Brigita Baratinskait Production, head of Maxima's food production department, was quoted as saying that both normal and green lemons should be chosen for various dishes and drinks not just for the taste of these fruits. , but also for its nutritional value. properties.
"Probably since childhood, many people know that lemon is rich in vitamin C, which is very important for the body's immune function and skin health. This is not the only advantage of this fruit. Lemons are also rich in vitamin B6, potassium and dietary fiber. They also contain important antioxidants. In addition, lemons are considered a well-tolerated fruit and allergic reactions are quite rare. Not in vain are they classified as superfoods because of their health benefits, "says B. Baratinskaitė.
For those who want to take advantage of the nutritional and gustatory properties of lemon, B.Baratinskaitė offers to try 3 simple recipes, which reveal the power of the taste of this fruit.
Homemade lemonade
Ingredients:
1 glass of lemon juice (4-6 lemons);
1 glass of water (for syrup);
1 cup sugar;
2-3 glasses of water (to dilute).
Manufacturing:
1. To prepare this lemonade, you must first prepare the syrup in a small pan: heat the sugar with water until all the sugar has dissolved and the mixture begins to cook slowly.
2. While the syrup is boiling, squeeze 4-6 lemon juices into a separate bowl. Grated lemon peel can be added to boiling syrup to give the lemonade a more intense lemon flavor. After the syrup has boiled, the skin stays in it for a while and is removed.
3. Finally, mix the syrup with the lemon juice and pour it into a jar or other container, then dilute the resulting mixture with water. If we want a less intense flavor, we can add more water to the lemonade. The sweetness of the drink can also be adjusted by adding more lemon juice.
4. It is best to serve the ice-cold lemonade, this combination will perfectly revive a hot summer day.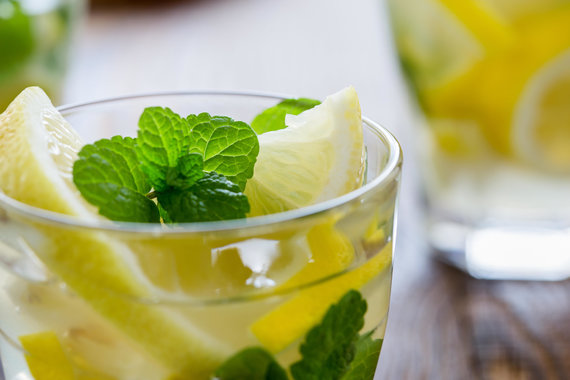 Vida Press nuotr./Lemonades
Homemade lemon ice cream
Ingredients:
½ glass of cold whipping cream;
½ glasses of cold milk;
½ sugar cups;
½ glasses of fresh lemon juice (4 to 5 lemons);
1 tbsp. spoon lemon extract (optional).
Manufacturing:
1. First mix the cream, milk and sugar. Stir this mixture until all the sugar has dissolved. Then add lemon juice and lemon extract to the mixture.
2. Pour the dough into the ice cream parlor, where the ice cream is prepared according to the instructions. It usually takes about 20 minutes.
3. You can taste the prepared ice cream right away or put it in the freezer to make it fresher and fresher.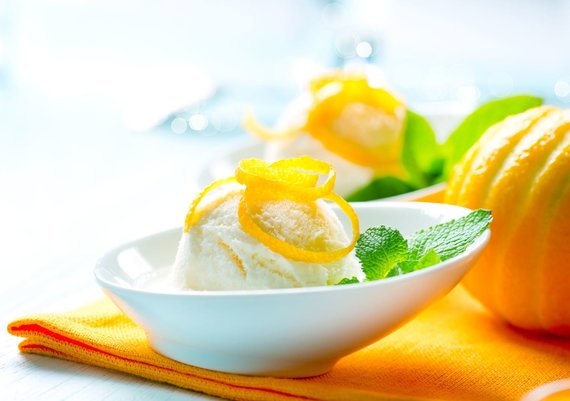 Photo by 123RF.com / Lemon ice cream
Universal lemon butter sauce
Ingredients:
¼ glasses of unsalted butter;
2 tablespoons. spoon lemon juice;
1 clove chopped garlic;
¼ te. spoon of sea salt;
some freshly ground black pepper;
several parsley leaves (to decorate);
a little crushed or crushed pink pepper.
Manufacturing:
1. Melt the butter in a frying pan over low heat while you prepare this sauce. Then add the chopped garlic and salt and cook for a minute. Then remove the pan from the heat and pour in the lemon juice.
2. Add black and pink pepper to the prepared sauce, add the parsley leaves. The sauce is ready; just taste the desired dish. It goes well with pasta, rice, fried vegetables.