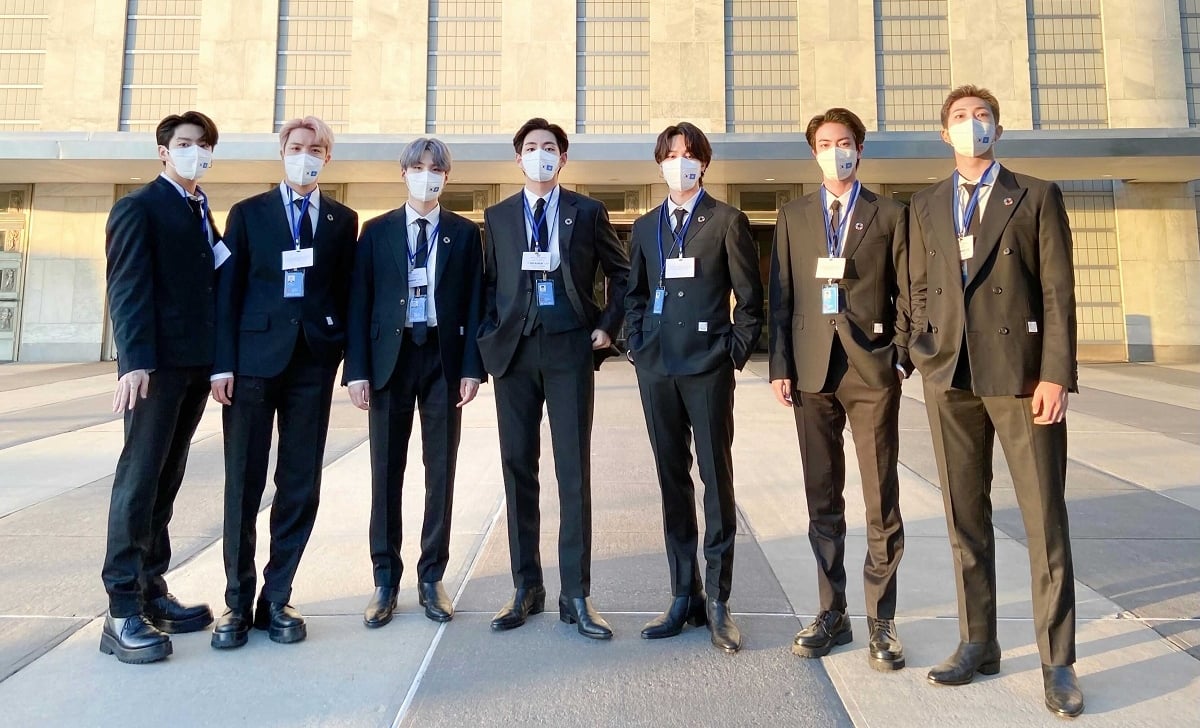 [ad_1]
The reaction of the sign language interpreter to the performance of BTS by "Permission to dance" at the United Nations General Assembly caught the attention of netizens.
On September 20, BTS officially became the first K-pop group to perform at the United Nations General Assembly. Here, in addition to using her influence to spread positive messages to the world, BTS performed her hit "Permission to Dance". It is well known that the choreography of BTS for his song "Permission to Dance" includes an international sign language for "Joyful", "Dance" and "Peace". While it touched the hearts of fans around the world at the time of the release, BTS's thoughtful incorporation of sign language into its choreography seems to have also touched the hearts of the sign language performer of the world. 'UN.
Netizens noticed that the sign language interpreter stopped and smiled broadly after realizing that BTS 'choreography on "Permission to Dance" already included sign language. His reaction spread to various social media platforms, where many netizens recorded the touching moment and shared their thoughts.
More comments from netizens included:
"Why am I crying?"
"At first, it was like 'no way' and then, like I smiled broadly like that TTTT Why am I crying?"
"Touching the Web"
"I love that a lot."
"I feel my tears forming."
"Seeing the sign language interpreter smiling like that was so touching."
"He's so handsome."
"What's this? Why am I booting?"
"It's touching because not only have they forced her to make it her most prominent choreography, but they've sincerely done it for those with a hearing impairment."
"Very good of them, as expected from BTS."
"Ahh, that's kind of a tear."
"Sign language is different for each country, but this is an international sign language."


[ad_2]
Source link