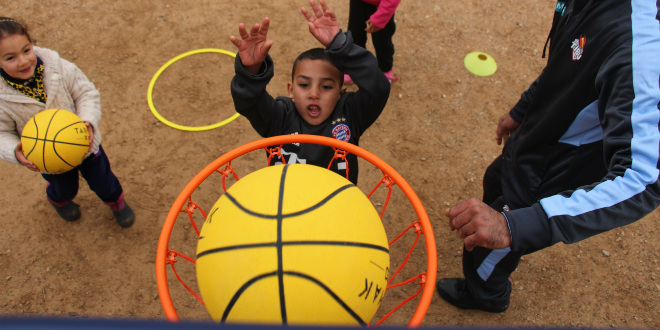 Since its establishment in 2010, TIBU Morocco has not stopped contributing to the education of young people and promoting their empowerment, social inclusion and human development through basketball. For NGOs, promotion and popularization of oranges among young people in rural areas is therefore a particularly strategic element of its action plan 2018-2021 and is part of a real social project.
TIBU Morocco and Moroccan Games and Sports (MJS) have agreed in this way to continue with their rich collaboration by maintaining their agreement to continue to promote Basketball and its values ​​throughout the Kingdom, and especially with the most vulnerable populations through projects. sport and education with high social impacts such as empowering girls through basketball, integrating young people with reduced mobility through HandiBasket and popularizing basketball practice in rural areas through the Basket F & # 39; Douar.
This is confirmed by the second edition of the TIBU Morocco, the annual village caravan "Basket F & # 39; Douar by the MDJS", which will introduce 15,000 participants from rural municipalities in the Fes-Meknes region this year.
"We are proud to be able to follow this 2nd Edition of the Caravan Caravan Basket F & Douar and enable 15,000 young people to take advantage of this program. The MDJS is committed to the values ​​of inclusion, solidarity and leadership, which explains our commitment to TIBU for more than six years. We are confident that sport is a real lever for development, cohesion and social inclusion, "says Rita LAHLOU, MDJS Communications Director.
Thus, from 12 to 17 November 2018, a dozen donors from this area will visit the Douar Estate car, a good opportunity for users to learn the basics (shooting, passing, dribbling) of orange balls, taking part in leadership workshops and capacity, as well as the focus group with parents.
"With our historical partner, Moroccan games and sports, we are sure that the promotion, development and popularization of basketball in douars, together with educational, cultural and social actions, contributes to the physical and personal development of this endangered youth at the social level," recalls Mohamed Amine Zariat , president of TIBU Morocco.