[ad_1]
Levis Hamilton apologized to Sergei Sirotkin on Sunday for accusations he made a day earlier after qualifying for the Grand Prix in Brazil.
Two drivers almost collided at the start of the second qualifying session. Sirotkin wanted to catch slower Hamilton during the installation circuit, but both were sent to the left.
Although Sirotkin did not hit Hamilton in the end, the British Brit was angry later. Hamilton called the Villiams driver's action "very dangerous and dishonest", but returned on Sunday.
"I woke up this morning with the feeling that I have to return some of my words," Hamilton writes on Instagram. "I was wrong, he was not reproachful to Sergei, but a misunderstanding."
"I did everything to avoid it, but it did not go well, so things are happening and I respect the way in which Sergei worked."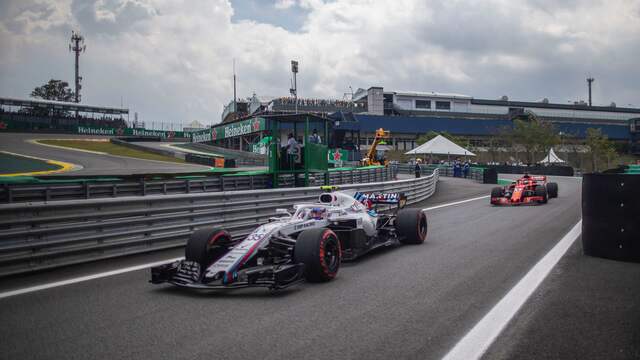 The sirotkin wanted to warm the tires
Sirotkin said after the qualification for which Hamilton will blame. Villiams did not expect the 23-year-old to win K2, so the new tires are not ready. In this way, Sirotkin had to drive that session on the K1 tires.
"The temperature of these tires was 27 degrees low, so I had to drive very quickly to warm them, and I continued to push, while Hamilton drove very slowly in preparation for his wing," Sirotkin said.
"The difference in speed was so great that I went left to come in. Hamilton had to go through the road at the last minute and tried to sidestep it, and it was difficult to find and avoid a collision."
In the end, the incident ended with a haircut, allowing Hamilton to ride halfway. Sirotkin dropped to K2 and started fourth in the fourth position on the Interlagos circuit.
Mak Verstappen starts at No. 5 at the Grand Prix in Brazil, which begins at 6.10 in the Dutch time.
[ad_2]
Source link