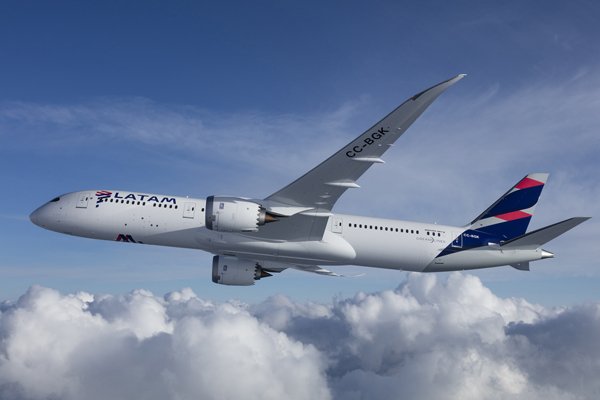 Enrique Cueto explained that "our priority has the opportunity to offer the advantages that this type of agreement will bring to the passengers as soon as possible."
Through a statement, LAtam Airlines announced that it had not complained about the verdict of the Chilean Defense Competition (TDLC), which passed the Joint Business Contracts (JBA) between LATAM and American Airlines and the International Airlines Group (IAG, holding companies British Airvais and Iberia) .
Chilean-Brazilian company executive Enrik Cueto explained that "after the evaluation we concluded that our priority is to have the opportunity to offer the advantages that this agreement will do as soon as possible to the passengers." Of the seven measures to mitigate the measures we proposed, we have altered and added two more and we consider them to be harsh and demanding, the Court's decision is purely technical and we respect it. "
He added that "JBA exists around the world, approved by different authorities, and there is evidence of the real benefits that these agreements provide in terms of more flight options, more uninterrupted destinations, better connections and more affordable prices." The network industry, Chile can not be omitted from this trend ".
The letter explains that such agreements have been made around the world, where 35% of longer flights operate under the JBA and are present in 20 countries. Additionally, they add that in the United States, JBA flights account for almost 60% of all international passenger traffic, and there is already a JBA between Mexico and the United States in Latin America, and the main airlines in the region are working in such contracts. "
But not only did Latam Airlines make a decision not to go to the Supreme. And whether it was stated by American Airlines that they will not complain about any case of complaining, so they accept the verdict.
It should be remembered that yesterday the Association of Tourism Companies of Chile (Achet), together with the National Consumer and Consumers Corporation of Chile (Conadecus), appealed against the resolution adopted by the TDLC to cancel the authorization the company received to manage the merger with American Airlines and IAG group.
Source link