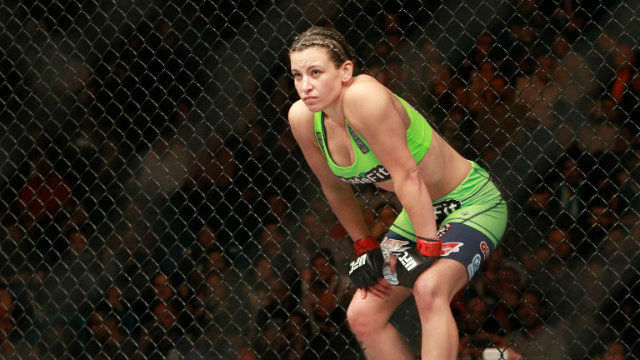 [ad_1]
The world champion of the former women's championship is the newest former UFC star who joined ONE

SINGAPORE – The former UFC stars continue to join the ONE Championship, and Miesha Tate is the latest to follow.
The former UFC champion in the UFC women's championship will serve as vice president of the ONE, ONE's president and CEO Chatri Sitiodtong announced on Thursday, November 8th.
"Miesha is an incredible pioneer for this sport and is inspired by many young men and women. What is most surprising to me at Mieshu is her humility, compassion, honor and respect," Sitiodtong said.
"She is not only a good friend, but I am proud that she represented UNITY on a global level."
The appointment of Tate came a few weeks after ONE acquired the services of former UFC Fliveight King Demetrious Johnson and the former UFC's lightweight title Eddie Alvarez.
The 32-year-old appears to have contributed to the growth of mixed martial arts, especially in the women's division after his rival competition with former UFC star Rondo Roussey.
She won the UFC title in March 2016 before she announced her retirement eight months later. She finished her career with a record 18-7.
"I am delighted to join the ONE Championship as vice-president. I really believe in my mission of creating real-life superheroes that set on the world of hope, strength, dreams and inspiration," Tate said. – Rappler.com
[ad_2]
Source link