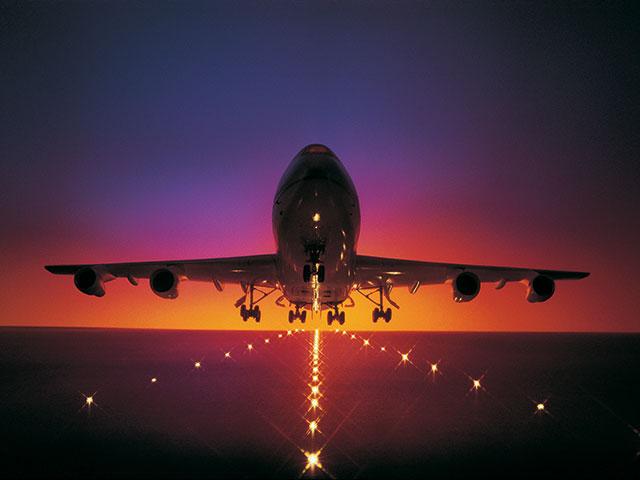 On Friday, the country's local airlines said only essential travelers will be able to board their flights during strict periods of blockade in the National Capital Region (NCR).
In a notice, Philippine Airlines said that during the increase in the general community quarantine (GCQ), from July 30 to August 5, and the enhanced community quarantine (ECQ), from August 6 to 20 , "Domestic travel to and from Manila will be limited to essential travelers, including NCR Plus residents returning to Manila, in compliance with air travel restrictions imposed by authorities."
"Domestic and international flights to and from Manila will continue to operate during ECQ and increased GCQ periods, as long as travel restrictions and related travel protocols are met," PAL said.
The flag carrier said it may need to reduce or cancel flights on certain routes as a result of the restrictions and "we will make the appropriate announcements about the adjustments once completed. Please keep up to date. of updates. "
PAL said affected passengers can choose to re-book their flights at a later date, convert their tickets into a travel voucher or refund the tickets without penalty.
Cebu Pacific, similarly, said that "only essential travel will be allowed from today, July 30, until August 20."
"From now on, Cebu Pacific will continue to operate scheduled flights until August 5, 2021," he said.
"However, passengers wishing to postpone their domestic flights and those traveling for non-essential reasons until 20 August may cancel up to two hours before their scheduled departure time and may select their option. preferred through the Cebu Pacific Booking website portal, "the budget company said.
Cebu Pacific claimed that the affected passengers could change the booking for travel within 60 days at no additional cost, convert the amount of their ticket into a travel fund for two years and use it to book a new flight. or to pay for supplements.
"We will provide updates on CEB operations in the coming days," he said.
AirAsia Philippines also announced that only essential trips, such as authorized persons outside their residences (APOR), will be able to travel in and out of the NCR more —Cavite, Bulacan, Laguna and Rizal—, according to the mandate of the inter-agency work (IATF).
AirAsia also informs its NCR Plus, Cebu and Davao City guests about the "Temporary Suspension" of incoming trips to Iloilo City, Iloilo Province and Cagayan de Oro City from 1 to August 7, 2021, as required by Resolution No. 108 by the IATF-Management of Emerging Infectious Diseases, "he said.
"According to the Department of Tourism directive, return flights are allowed to tourists residing on the NCR Plus," he added.
Essential travelers and authorized persons outside the residence (APOR) include the following:
Front line health / emergency personnel
Government officials and front-line staff
Duly authorized humanitarian actors
People traveling for medical / humanitarian reasons
People going to the airport to travel abroad
People who cross areas for work or authorized business in the destination area and return home
Returned or repatriated OFWs and other overseas Filipinos returning to their places of residence.
AirAsia said affected passengers can choose to make unlimited flight changes on any new travel date before August 21, 2021 on the same route for an unlimited number of times at no additional cost, subject to the availability of places; or keep the value of the flight booking in your AirAsia BIG member account for future travel that can be redeemed within 730 calendar days from the date of issue.—AOL, GMA News
Source link