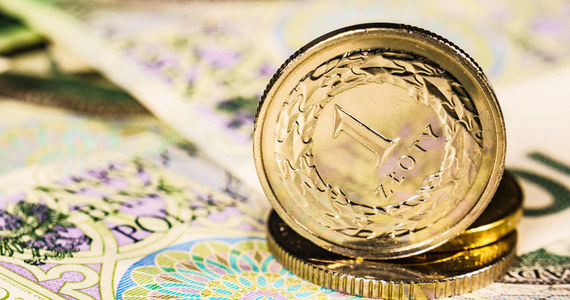 Nearly a quarter of Poles say they have no savings, according to a study commissioned by the National Debt Registry. He added that almost 30 percent. of respondents have savings of less than PLN 5,000, and about 35 percent. predicts that for the money saved it can last a month.
Few Poles can live on their savings for a year after losing their jobs
/123RF / PICSEL
According to the "Savings Barometer" study commissioned by the National Debt Registry of the Bureau of Economic Information, nearly a quarter (24 percent) of respondents say there are no savings. More than one tenth (11.5%) keeps less than 1,000 people on a rainy day. PLN. From a thousand to 4.9 thousand. The PLN has 17 percent. Poles and almost a third declare savings in excess of 5,000. PLN.
For most respondents, the money set aside will be enough to live on for less than six months in the event of a sudden loss of employment. In turn, a quarter of respondents say that after losing a job they could survive for three months and that almost one in five (18%) has funding for a month and 17%. up to half a year. Only 13 percent. In the event of a sudden loss of employment, Poles can survive on savings for more than a year.
The chairman of the National Debt Registry of the Office of Economic Information, Adam Łącki, noted that, according to the investigation, approximately the same number of people in Poland have financial savings, which does not adjust at all. "Most of the latter simply have nothing to save. Meanwhile, having a certain financial cushion is very important in situations such as a pandemic or a crisis" – he noted.
Nearly 52 percent of respondents do not accumulate savings in a pandemic. For almost 2/3 of this group, the main reason is that income is too low. Almost every tenth person cannot save because of the need to cover large running expenses. In the group of people who do not save against coronavirus, there are also people who are not worried about their financial situation (17%) or who do not anticipate the negative effects of the pandemic for their portfolios (13%). In turn, one in ten states that they already have sufficient funds in case of crisis situations, and 9 percent. of the respondents have the opportunity to ask for help from their family or friends in case of financial problems.
The study authors noted that the pandemic and the related desire to save often prevented Poles from going on vacation or forcing them to postpone it, which indicated more than every third respondent (34.5%). To save, every fifth Pole gave up or postponed the renovation of an apartment or house and almost every tenth withdrew from plans to buy a car or organize a family celebration, such as weddings or communions. The pandemic also changed the decision by 4 percent. of respondents on the purchase of a flat or house. According to Łącki, "it's a pretty big percentage," given that this purchase is a costly expense and that a limited number of respondents could have made such plans.
According to the head of the KRD, the statements about the reduction of spending on repairs are "quite surprising." "During the pandemic, DIY stores were besieged, experts said spending time on its four walls mobilized Poles to renovate them. Our research shows, however, that a large proportion of people were seen frustrated by the pandemic, "Łącki added. He noted that deferred spending or total waiver of them has negative consequences for individual industries. Businesses like travel agencies have to deal with much less revenue. To survive, they have to cut spending themselves, for example, by reducing employment, which has negative consequences for the entire economy, he stressed.
Savers in a pandemic often manage to save from 100 to 299 PLN per month (27% of responses). Another frequently mentioned range was the amount of PLN 300-499 (16%) and PLN 500-999 (13%). Leaving aside a salary in excess of one thousand PLN declares 13%. subjects.
At the same time, 42.3 percent. Poles say that during a pandemic, 36.1 percent more often than before they gave up spending that was not necessary. it even retains the necessary ones, and a third party uses promotions and special offers and compares offers to choose the best one. "Our study also shows that some people in a pandemic do not spend money, if they do not have to. Working remotely, they spend less, for example, on trips, parking lots, work clothes or coffee + in the city +" – list Łącki. 28 percent say so. respondents.
IMAS International conducted the national survey "Savings Barometer" in the second half of October 2020 for the National Debt Register of the Office of Economic Information using the CAWI method in a representative group of 1,000 Poles.
***