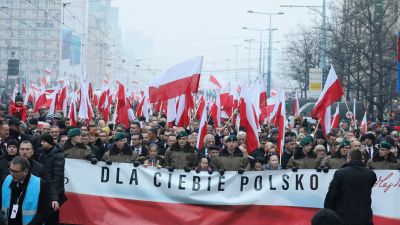 Croatian public television HTV apologized for falsifying information on Sunday's March independence, "For You Poland," which it described as "a set of nationalists and extreme right." The allegation came after the intervention of the Polish Embassy in Zagreb and concerned mainly the part of the march in which the representatives of the government headed.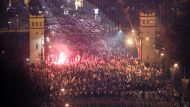 A common march in Warsaw is a presence record. See how it was in previous years
According to preliminary police data, 250,000 people took part on the march "For you Poland". people. This is more than in the march for independence in Warsaw …
see more
I apologize to the apologists on the headline statement of HTV, who said that the weekly issue "was a mistake because of using unverified sources and shortening news." HTV apologized for this mistake by Polish and Croatian public opinion.
"At the head of the parade on the occasion of the 100th anniversary of the independence of Poland, the highest state representatives passed our mistake, which was presented as participants of the second march in which the representatives of the extreme right participated, both marches were separated by the police cordon. said that we are talking about the gathering of nationalists. We are sorry again, "said Goran Brozovic, speaker.
In the Sunday paper, HTV broadcasts material that displays the march "For you Poland" and speaks from the speech of President Andrzej Duda. The material has a signature that it is a "gathering of extremists who demand a clear Polish ethnicity".
Polish Ambassador to Croatia Andrzej Jasionowski responded to these words and asked the station to ask for false information to be corrected. He called the material "unacceptable manipulation".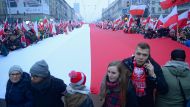 Minister Brudzinski: We will not respond to Marty's independence
– We do not intend to take over, getting the Mart Independence. If for a year there is no such decision or agreement, then no …
see more
"In the state march, under the slogan" For you Polish ", Polish President Andrzej Duda, Prime Minister Mateusz Moraviecki, representatives of the government and the Polish army participated in the slogan. You did not mention in one word that the march of the Polish authorities was organized", wrote Jasionowski.
"About 250,000 people from all over Poland, including families with children, war veterans and civilians fighting for the liberation from the German occupation who fought during fascism and Nazism during the Second World War, took part in the parade. I would be grateful if you would correct these information "- emphasized the ambassador.
The reaction of the Polish ambassador recorded most of the important media in Croatia.

source:

cash register