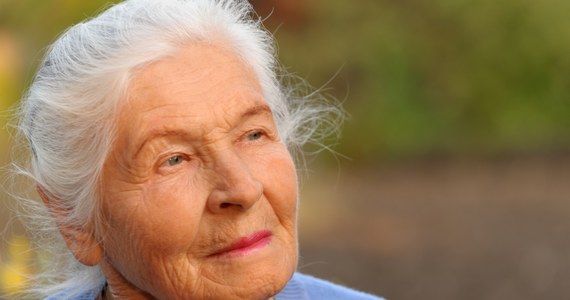 The Parliamentary Committee on Social Policy and Family ruled against the Senate's amendments to the Fourteenth Pension Act.
Fourteen will not receive 500,000. pensioners with the highest benefits
/123RF / PICSEL
The senators proposed, among other things, that all retirees and pensioners receive the full amount of the fourteen, regardless of their benefits.
This year, pensioners, in addition to the thirteenth pension, will also receive the fourteenth. The additional benefit is to be paid in November for the amount of the minimum old-age pension (then it will probably amount to PLN 1,250.88 gross).
The government estimates that 9.1 million people will receive fourteen. However, not everyone will receive a benefit for the same amount, because the law provides for a gross income threshold of PLN 2,900.
This means that approximately 1.2 million people receiving higher pensions will be reduced by fourteen according to the PLN by PLN standard (i.e., the fourteenth pension will be reduced by an amount greater than PLN 2,900).
Fourteen will not receive 500,000. retirees receiving the highest benefits (approximately PLN 4.2 thousand).
Settle your PIT tax return now; don't wait until the last minute
The Senate on Friday proposed the abolition of the income threshold, judging that this differentiation of seniors is not justified.
"Their life situation is similar, they are usually retired or retired, people inactive due to age and health status and for reasons that have forced them to be out of the labor market and the drafting act adopted by the Sejm , which grants a single cash benefit, creates entitlement to other divisions that are not justified "- we read in the Senate position.
On Tuesday, deputies from the parliamentary committee on social policy gave a negative opinion on this proposal from the upper house. The committee also opposed two additional Senate amendments, which stipulated that all fourteen would be funded by the Social Security Fund and not the Solidarity Fund, created to support people with disabilities.
– We have secured funds from the state budget to support the Solidarity Fund, ie it is not done at the expense of any other activity that is in the Solidarity Fund: these activities will continue with dependent people, people with a disability. There is no danger here. In this year's Solidarity Fund we do not take out any loans from the Demographic Reserve Fund – Deputy Minister Stanisław Szwed said on Tuesday.
The government allocated PLN 11.4 billion to the payment of the fourteen. Most old-age and disability pensioners will receive the additional benefit in November. In exceptional circumstances, fourteen will be paid in December – for benefits and early retirement benefits – and, in January 2022, for benefits paid periodically by farmers' social insurance.
In addition, in April the elderly will receive the thirteenth pension. All pensioners are entitled to this supplement, regardless of the amount of the benefit received.