[ad_1]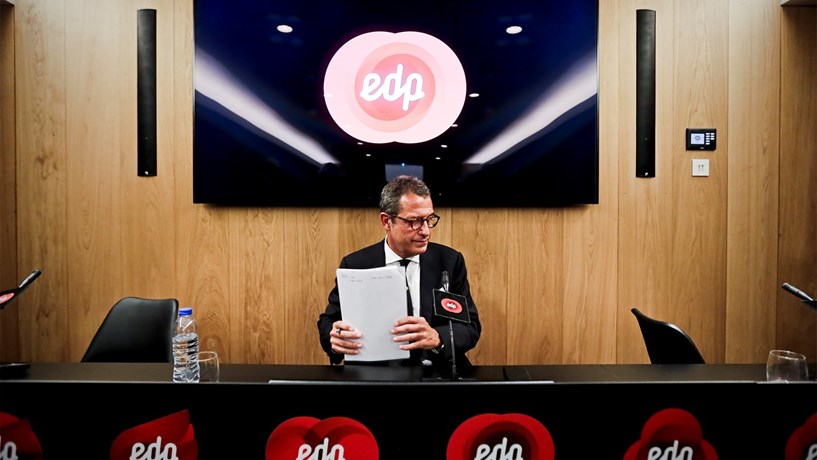 EDP's net revenue fell 74% to 297 million euros in the first nine months of this year. Analysts forecast a decline in electricity profits by more than 80 percent to 127 million euros in the third quarter of this year.
The company justifies this reduction with the remarkable effect of Naturgas sales in Spain, which gave EDP 558 million last year. Except for EUR 285 million which were to be provided in connection with the alleged overcompensation to calculate the availability of installations operating under the CMEC regime. The decision was made by former State Secretary Jorge Seguro Sanches, in the meantime, replaced by Joao Galamba.
In a statement released to the CMVM, the company notes that the results in the third quarter "were punished with the effect of the Secretary of State's Order on Energy dated August 29, who quantified the financial impact of the alleged excessive CMEC compensation to 285 million euros." "Excluding these and other unrepeatable effects, as well as the contribution of gas networks (separated in the second half of 2017), net revenues increased by 2% compared to the same period last year to 570 million euros," he adds.
Business results followed the same decline trend, with EBITDA falling 26% to 2.4 billion euros. Taking into account recurring results, the decline would be 6%.
Due to regulatory measures, the Portuguese have only 6% of the company's profit, equivalent to 18 million euros. But, adding renewable resources, the peso is growing to 16%, Business told Miguel Stilvell de Andrade, EDP Financial Manager.
The international operations of Antonio Mekia accounted for 84% of the net results recorded in the nine-month period, with an emphasis on Spain and Brazil. On the other hand, the share of renewable sources fell by 12% due to the fact that "in the last quarter there was little [Julho a Setembro]"explained the financial director of the electric power industry.
In the period from January to September, the group's investment amounted to EUR 1.4 million, which is an increase of 30%. Out of the total, two-thirds were allocated to renewable sources, in the USA and Brazil.
The net debt at the end of September amounted to 14.5 billion euros, an increase of 13.9 billion euros in December 2017.
(Nevs updated)
[ad_2]
Source link