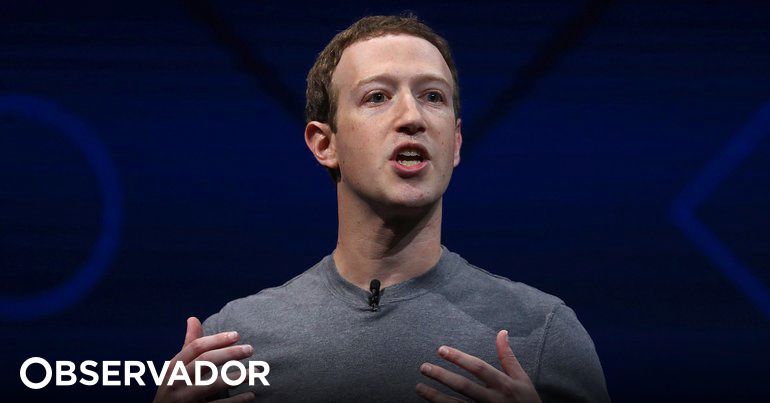 It's the latest controversy on Facebook. The personal data of 533 million users, including their mobile phone number, was revealed on the Internet. The leak was revealed in Twitter by Alon Gal, chief technology officer of Hudson Rock, a cybersecurity company, and reported by Business Insider, who claims to have had access to the data. This Sunday, also on Twitter, Troy Hunt, the cybersecurity expert who created "Have I Been pwned" (a website that lets you know if your email or personal information has been compromised on the Internet) says this escape it seems to be legitimate. That's why it updated the platform it owns and lets you know if your email is one of the 2,529.61 million committed (most of the data is cell phone numbers).
After entering your email on the Hunt platform, check to see if, from the possible cases in which it was compromised (where it says "breaches in which you were protected"), if this specific Facebook leak is one of them.
Personal data of more than 500 million Facebook users posted online
As Hunt explains, the biggest impact of this leak is related to cell phone numbers: "For spam based on phone number only, [isto] it is golden. Not just SMS, there are many services that today only require a telephone number ", he explains on the same social network. However, the cybersecurity expert says that, having had access to the alleged compromised data, he is still deciding if you want to let people know if your cell phone number has been compromised or not. On Twitter, he explains that given that not everything is confirmed about this data leak.
I've had a lot of inquiries about this. I am studying it and yes, if it is legitimate and suitable for @haveibeenpwned it will be available soon. https://t.co/QPLZdXATpt

– Troy Hunt (@troyhunt) April 3, 2021
This massive data leak comes from a flaw that Facebook claims to have fixed in 2019. In January of this year, Vice reported, an automated computer program – or bot – the user sold this information for $ 20 through the Telegram messaging service. The same data is available for free through a forum specializing in programming and piracy (or hacking), as explained by Bleeping Computer. According to this online technology post, in addition to the mobile phone number, it is also possible to see the name the user chose on the social network and gender.
[O tweet de Alon Gal no qual alega ter acedido a toda a informação]
All 533,000,000 Facebook records were just leaked for free.

This means that if you have a Facebook account, it is very likely that the phone number used for the account will be leaked.

I have yet to see how Facebook recognizes this absolute neglect of your data. https://t.co/ysGCPZm5U3 pic.twitter.com/nM0Fu4GDY8

– Alon Gal (Under the Breach) (@UnderTheBreach) April 3, 2021
The Observer tried to contact Alon Gal without success. In addition to Business Insider, other media outlets, such as Reuters, were able to speak with this cybersecurity expert. To this news agency, Gal says he confirmed the veracity of this data by comparing various phone numbers he had access to with the number of people he knows. According to this head of technology, Facebook should have warned users that this data leak had occurred in 2019.
This Saturday, the Observer tried to contact Facebook by email asking for more information on the issue and has yet to receive a response. So far, the social network has not yet made public comments about this alleged leak of personal data.
This was not the first time such a large amount of information from Facebook users was exposed online. In March 2018 it was published by The New York Times, The Guardian and Channel 4, in which data analytics firm Cambridge Analytica used an app to incorrectly collect data from 87 million Facebook users without their knowledge and for political purposes.
This sparked social media investigations in several countries, culminating in the payment of a $ 5 billion fine in the United States, making it the first major moment Facebook started trying. regain user trust.
Capitol Hill attack, teenagers and racism. Facebook, Twitter and Google will have more regulation