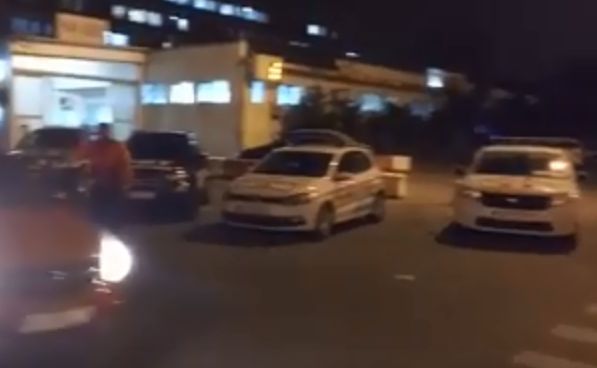 WARNING: According to a spokesman from the Prahova District Police Inspectorate (IPJ), a bombing in a Ploiesti hospital, registered on Tuesday evening in 112, proved fake, announcing that they had completed checks in a hospital unit without detecting explosive materials.
Another fake alarm was a threat to bombs targeting a shopping center in Ploiesti.
In the shopping center and the district hospital, they were checked in front of a dog-building building that detected explosive devices and special technical devices inside the building.
---
More than 150 people have been evacuated from the store and an emergency hospital is checked without warning patients, as in the meantime the alarm did not respond to the mobile phone.
On the ground were crews from the fire brigade, SRI, ambulance and police Prahova. Military firefighters began installing tents in a parking lot at a district hospital in case of evacuation of patients.
"In accordance with Law 535/2004 on Prevention and Suppression of Terrorism, a criminal offense was committed," IPJ Prahova spokesman said.
We're returning to details.
---
A Romanian hospital with its own bio garden. Sera feeds children and children and takes and profits
---