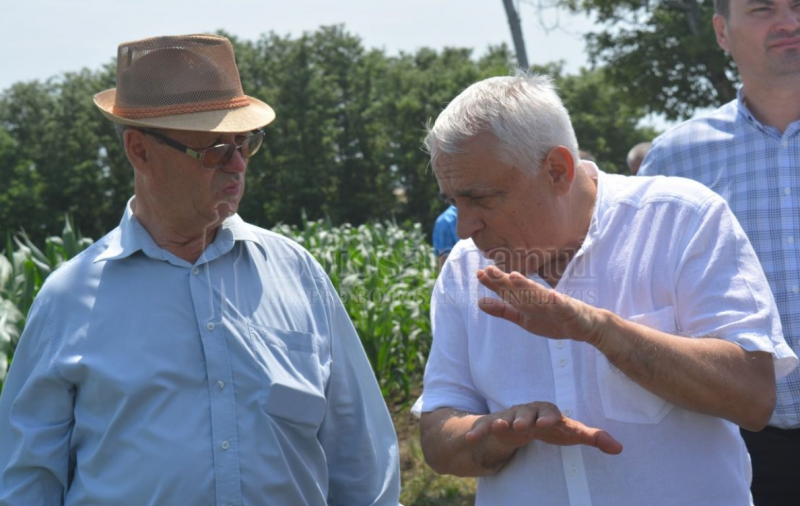 [ad_1]
It is for the first time that Romania has three good agricultural years, one after the other, we will not descend from the podium of the European Union, Agriculture Minister Petre Daea told TVR1 on Tuesday, according to MEDIAFAX.
The minister, on the list of government reorganizations, said that in 2017 agriculture recorded 9 historical records and, in 2018, 6 registries. "We can not get out of the EU podium. Farmers are equipped, have the necessary technological resources, respect technology, and the State is close to subsidies," said Daea, who did not give details about the agricultural production of the current year.
Read also: NMA has published weather forecasts for the next two weeks: on a daily basis, we temporarily escape from the heat
In this context, the minister talked about the irrigation program, but also on the impact of climate change. "Climate change is a reality and has an extraordinary aggression. We have achieved drought in the east, Tulcea and Constanta, and excessive humidity in other areas," the minister said.
Read also: Gabriela Firea, message for good ears in politics, hospital discharge: do not die for horses when dogs
Daea said that 1.4 million hectares of agricultural land can be watered this year. "We have done the river route in Romania, you will see 1000 and some kilometers of water," said the minister, referring to the irrigation system in the eastern part of the country.
[ad_2]
Source link