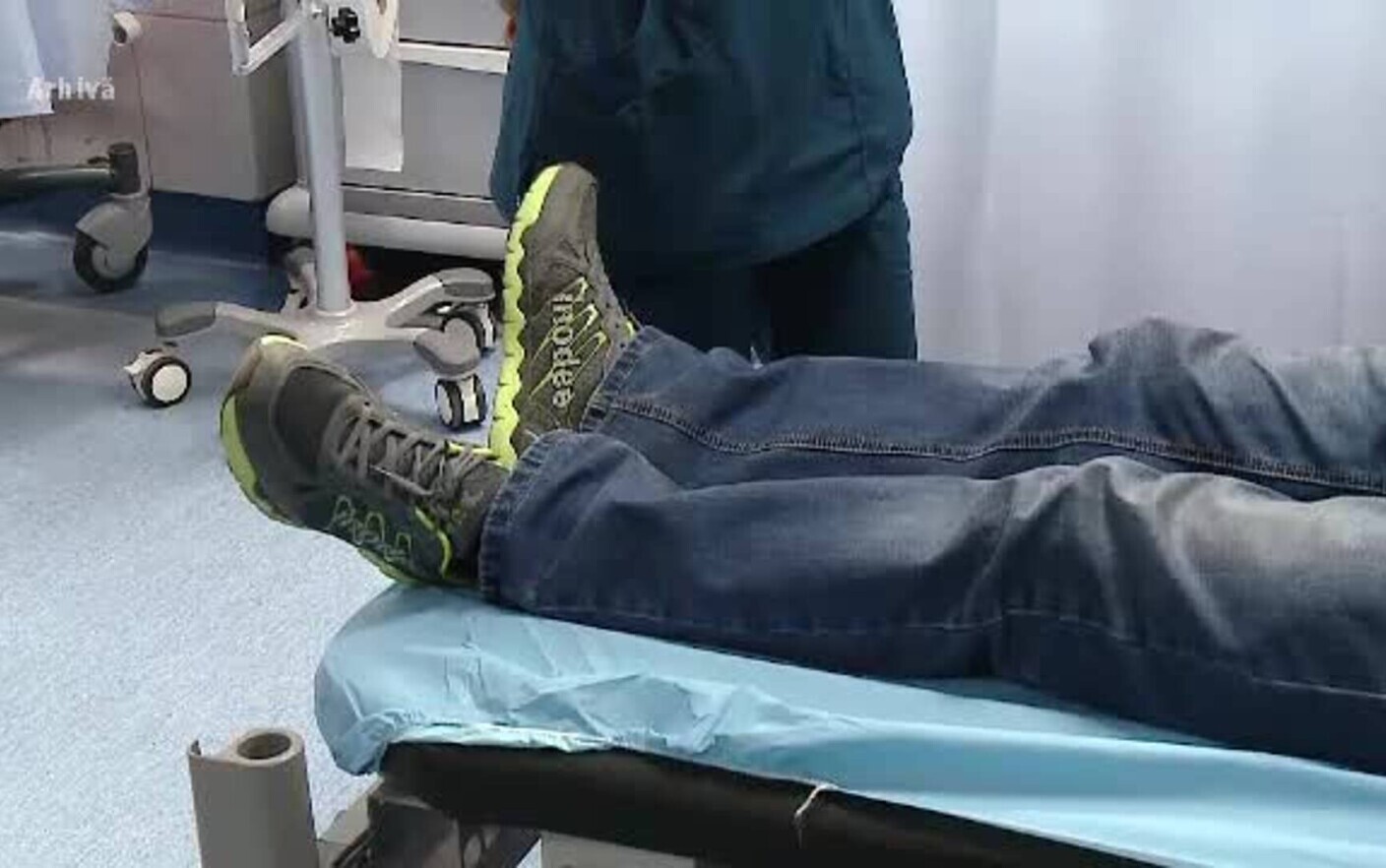 [ad_1]
Violent scenes on Friday night in the courtyard of the county emergency hospital in Tulcea. A guard from the medical unit hit a man on the ground and knocked him to the ground after threatening the medical staff.
Police have opened a criminal case and are analyzing images captured by surveillance cameras. The suspect has been suspended for the time being.
Images taken by a witness show that the man does not make any violent gestures before the guard punches him several times.
At one point, the victim falls and the assailant drags her onto the asphalt and decides to leave her alone.
The scandal began in the hospital, in the guard room, where the man hit had been taken by a SMURD ambulance. Hospital management says he threatened the nurses and even had a knife with him. However, witnesses did not confirm the information.
Employees of the security company, called by the panic button, witnessed the incident without intervening.
Gabriel Belibrov, owner of the security company: "When employees are overwhelmed by the situation, they call us through their own office. From what I understand, that guy with the bag allegedly pulled out a knife at the UPU and threatened the media. The security guard at the hospital took him out until my boys came. "
Man: "He shouldn't have been hit. He should have been immobilized, otherwise."
Police are checking to see if the run-over man actually had a knife with him.
Ioana-Maria Nanu, spokeswoman for IPJ Tulcea: "The police have drawn up a criminal investigation file under the guise of committing the crime of beatings or other violence."
The hospital management did not comment on what happened, but said the aggressive employee was suspended.
[ad_2]
Source link