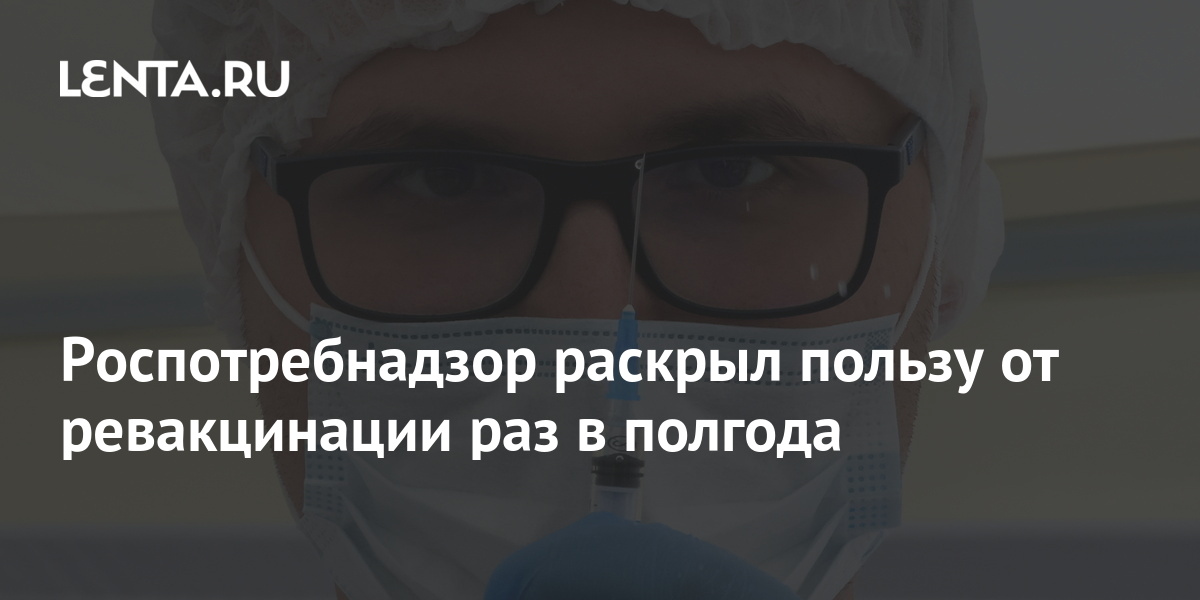 The protective effect of coronavirus vaccination can be reduced against the COVID delta strain, therefore it is recommended to revaccinate every six months to ensure adequate protection. This was reported by RIA Novosti with reference to the press service of Rospotrebnadzor.
"The research data and observations available so far indicate that the protective effect of COVID-19 vaccines against the delta variant may be diminishing. Therefore, methodological recommendations show a revaccination every six months to obtain sufficient protection against new strains, "the report says.
The department noted that existing vaccines still have good preventive and protective properties against existing strains, including the "delta," and also protect against severe forms of the disease in the event of coronavirus infection.
Earlier, the WHO called on countries to suspend revaccination with additional doses of "boosting" coronavirus drugs in order to more effectively share existing drug volumes with poor countries. On August 4, the number of detected cases of COVID-19 in the world, according to a project by Johns Hopkins University, exceeded 200 million. The total number of infections was 200,014,602.
Source link