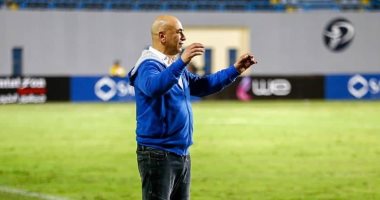 The Committee of the competitions of the Egyptian Football Federation (FCA), headed by Amer Hussain, fined Gros, the technical director of Zamalek, 15,000 pounds for not having attended the press conference after the match against Pyramids and the suspension of player Abdullah Gomaa, the ball in the interior of the stadium to spoil the attack of the opponent and another fine of 20 thousand pounds for fans of Zamalek against the technical director of Pyramids and throw bottles in the interior of the stadium.
The competitions also decided to halt Hossam Hassan, former manager of Pyramids, and Ibrahim Hassan, the director of the ball, a party to dismiss the objection to the sentence.
At the level of the war production team, the club was fined five thousand pounds to warm the players in non-hot areas in the indoor game, with the suspension of Abdul Rahman Ramadan Moussa and Musa Diawara, players of the team, a game to expel their previous notice in the same match and fine Mohamed Abdullah General Coach For the production of war five thousand pounds to get off the field.
The committee also decided to charge the indoor club five thousand pounds to heat the players in places without reservations reserved for the heating and another fine of five thousand pounds to oppose technical staff with • Subject to the referee.
Among the decisions there was also the suspension of coach Ismaily, Seydou Merjaniski, a dismissal party to enter the stadium without permission in the match against Petrojet, and the suspension of the player Ismaili Udah Marshall for a previous match.
Source link