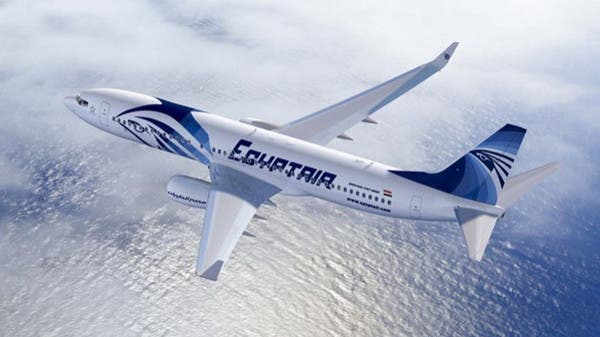 EgyptAir announced that, according to the recommendation of the global aircraft manufacturer Boeing and the decision of the United States Federal Aviation Administration (FAA) to close the operation of the Boeing 777-200 aircraft equipped with Pratt & Whitney 112-4000, the Holding Company because Egypt decided to stop operating 4 such aircraft: the Boeing B777-200, which the company owns in its air fleet and is equipped with the same engines.
The company said in a statement: "This occurs in the implementation of the recommendation until the issuance of a technical inspection protocol for these engines and their implementation in these engines, due to the echo of the burning incident of a United Airlines plane and its scattering parts in the air ".
The decision does not apply to the Boeing 777-300, in which the company operates 6 aircraft with engines of a different model from the Pratt & Whitney 112-4000.
On Saturday, social media activists posted a video clip showing a terrible combustion of the engine of a passenger plane, the Boeing 777-200, belonging to "United," during the flight after the Colorado takeoff.
Denver International Airport confirmed what was stated in the posted video that "United's Flight 328 left Denver Airport on Saturday afternoon and returned shortly after an engine problem was reported."
"The plane landed safely and no injuries were reported," he added. Police said the wreckage of the engine fell in different areas and they asked everyone to find a part of this rubble.
In a related context, Britain said on Monday that a Boeing 777 aircraft equipped with engines similar to those taken by a plane in the United States will be prevented from entering British airspace.
Transportation Secretary Grant Shaps said the temporary restriction applies to aircraft equipped with Pratt & Whitney 4000-112 engines. "I will continue to work closely with (the British Civil Aviation Authority) to monitor the situation," he said on Twitter, after a United Airlines plane made an emergency landing on Saturday after an engine fire.
Boeing has recommended that airlines suspend the Boeing 777 in service with Pratt & Whitney 4000-112 engines until the U.S. Federal Aviation Administration determines the specific protocol for proper examination. Boeing shares fell more than 3% with the return of the 737 Max nightmare to the company, while several crashes related to the 777 aircraft were revealed, all related to the Pratt & Whitney engine.
According to a company statement, the number of aircraft in service of this model is about 69, while there are 59 aircraft stored.
Boeing stated that it supports the decision of the Japanese Civil Aviation Bureau and the actions of the United States Federal Aviation Administration to suspend operations of Pratt & Whitney 4000-112 engine-powered "Boeing 777" aircraft. ".
"We're working with these regulators as they take action while these planes are on the ground, and the engine company, Rat & Whitney, is conducting inspections," he said.
Source link