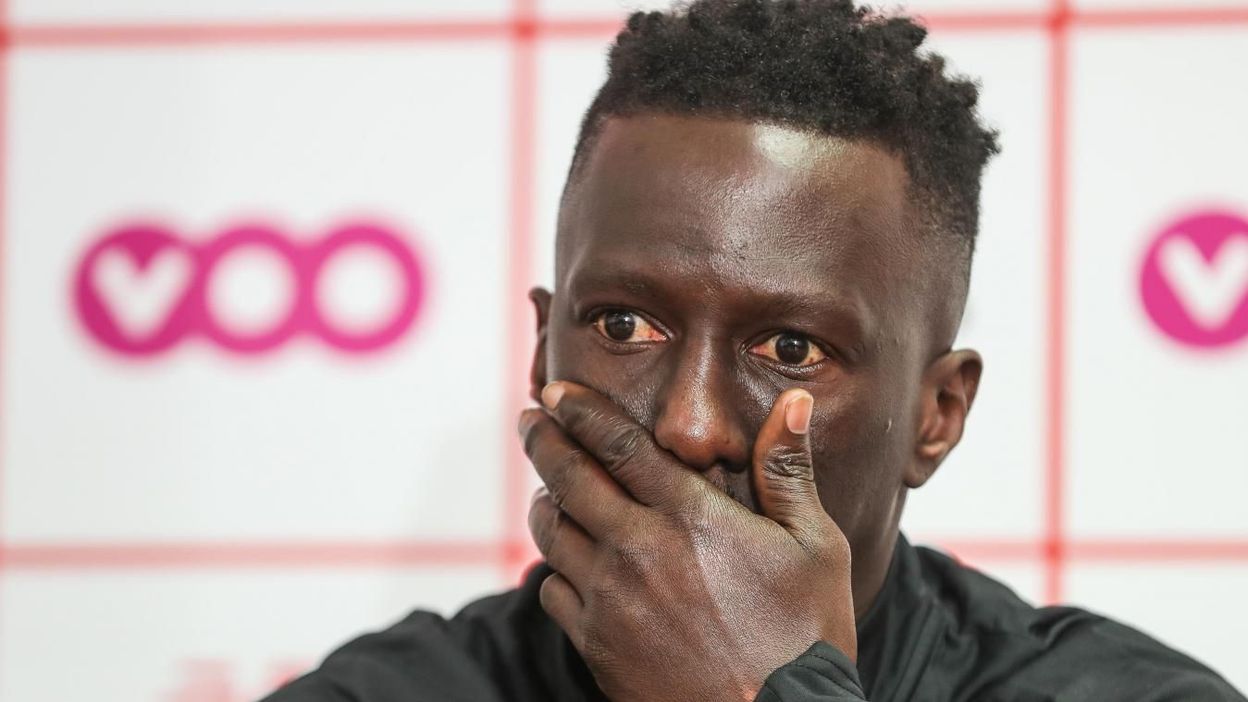 One week after the arrival of Mbaye Leye, Standard plays its first game this Monday evening under the direction of the Senegalese. A new challenge for Mbaye Leye who, after being a player and assistant Michel Preud'homme, therefore, returns to Sclessin in the coaching suit. The site awaiting replacement Philippe Montanier it's important: reactivating a team that hasn't won in the league since Nov. 1 and continues in a four-game losing streak. Quite a challenge for the new standard coach who, in a few days, has already acted strongly.
Mbaye, how has this first week been for the new standard coach?
"The week has gone very well. I have to say I knew this group very well. The players were very receptive. That's what I expected of them, but I also know they can do a lot. Better on the pitch. We started working a lot of things at a pretty steady pace, but we really don't have a choice. We'll have to be prepared on Monday. The sporting situation doesn't allow us to play too much. "
So do players seem to adhere to the game philosophy you want to implement in Standard?
"I'm convinced of that. We have to revise a dominant standard. Now we have to be realistic, everything can't be perfect after 7 days, but it's important for me to stop the negative spiral that has been the norm for two days. I will revolutionize everything with a wave of magic wand, but I hope that on Monday there will already be an improvement compared to the last games.The ideas are there and things will be put in gradually but first to think about the system or the way, the key will be to return to victory. Given the delicate situation we are in now, only the results matter. "
Specifically, what are the points you have particularly insisted on during this week?
"As time went on, we got straight to the heart of the matter. For the first three days, we worked mainly on the automatisms. So the sessions focused on building the game I want to set up. So, j I met each player individually.It was crucial, even though I hadn't had time to see everyone yet.I also wanted to send a very clear message to the players.For me, respect is very important in a group.It is part of the my philosophy.And then I want to see again that grit that was missing this season.It's the club's DNA.Passion should cheer the players in every game played on the shirt.Standard.I want to find a scary Sclessin "As was the case before. It might be a little bold to say that given the current situation, but I would like Sclessin 's matches to inspire respect and fear for the visiting teams again."
As for sport, what will be the main principles?
"I want all players to know exactly what to do. It's important that they can focus on their defensive or offensive tasks. From Monday, they can see in a PowerPoint what I expect from them, in terms of the construction of the game or the pressure to be exerted. I hope this is already seen this Monday even though, I repeat, everything is not perfect. I just ask for a little patience. "
On Monday they will face Waasland-Beveren. An opponent, a priori, within your reach, even if Mouscron and St-Trond were too, which did not stop them from coming to win at Sclessin …
"Exactly. All the more reason to be wary of this team that lacks qualities. You don't have to trust the standings. Waasland-Beveren also has strengths. It's an interesting formation that offers positive football with After a somewhat difficult start to the season, Waasland-Beveren has achieved good results at home, but also on the road.I have been warned by my players that it will not be an easy match, especially because several guard players will be missing such as Collins Do, injured as well Kostas Laifis i Gojko Cimirot has tested positive for coronavirus, but I don't want to look for excuses. We have solutions but we will have to give it our all if we want to win against this team.
And to achieve this, do you trust Mehdi Carcela?
"Watch out for Mehdi, in fact. He has all the qualities needed to get us out of the difficult situation we are in. I'm willing to talk about the real Mehdi. It's up to him to prove that his detractors are wrong and that" He can always score the difference. I'm sure Mehdi will return to his best level and take responsibility for getting Standard out of the routine. He's the oldest player in the core and I hope he does. Help get the team back on track. In any case, I have confidence in him and, as I said, I will assume my responsibilities by making the necessary decisions. "