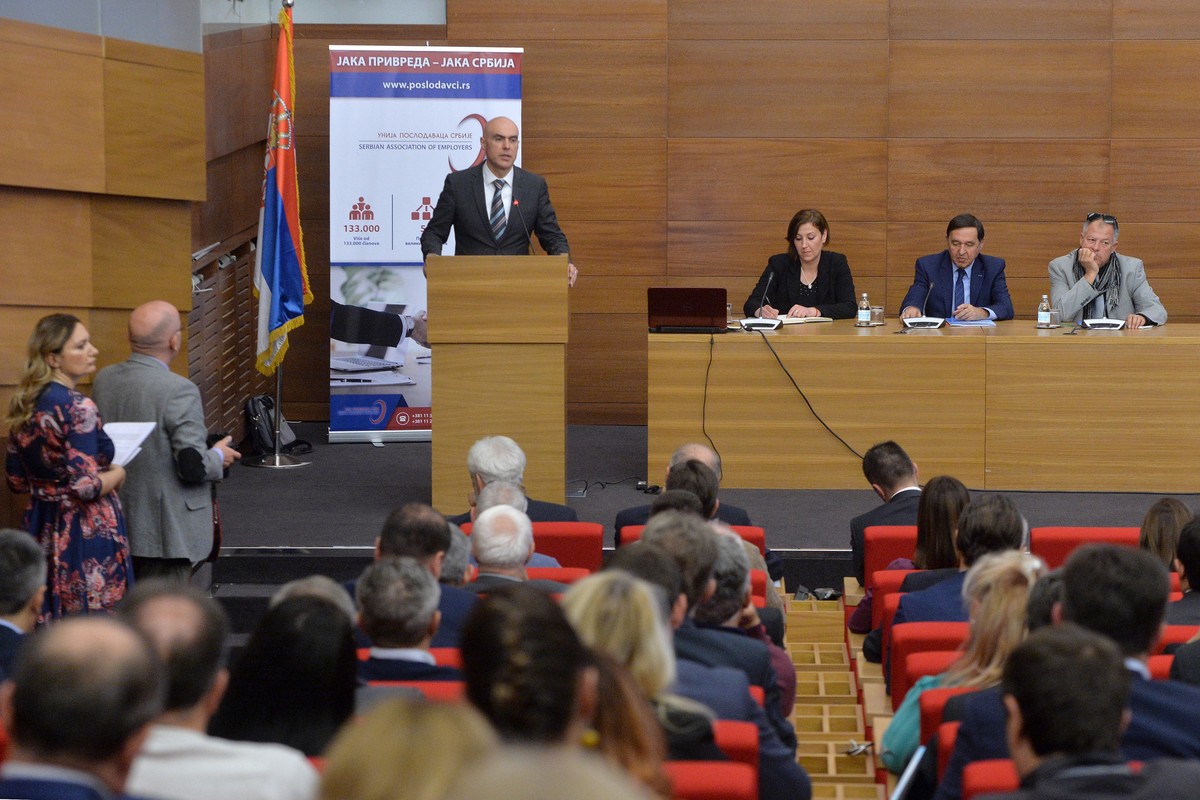 [ad_1]
The Social and Economic Council has positively assessed the Draft Budget for 2019, as well as the drafting of a number of legislative proposals, among which are the Draft Amendments to the Law on Social Protection.
Milos Nenezic, president of the Union of Employers of Serbia, told a press conference after the Social-Economic Council meeting that the SES supported the Pristina's request to lift the decision to increase customs for goods from Serbia, and Minister of Labor, Employment, Veterans and Social Affairs Zoran Djordjevic said is that from the budget of the Ministry separate 30 million dinars for improvement of the work of the SES.
Djordjevic also said that the Ministry has accepted the initiative of socio-economic partners for the drafting of insurance law in the event of injury for work for damages, as well as the initiative to amend the Rules on Occupational Diseases, while both working groups will include socio-economic partners.
Zoran Savić from the Union of Independent Trade Unions of Serbia said that the session of the SES is long and difficult and that there are constructive solutions, while the deputy president of the UGS "Nezavisnost" Dragan Milanović said that there was left room for additional corrections of the draft law on the budget during further works.
The general remark of UGS "Nezavisnost" is an unequal increase in public sector wages, ranging from seven to 12 percent, Milanovic said, and Djordjevic confirmed this and reiterated that the introduction of salaries was postponed in one year.
<! –
Test notification sheet of the notification
->
[ad_2]
Source link