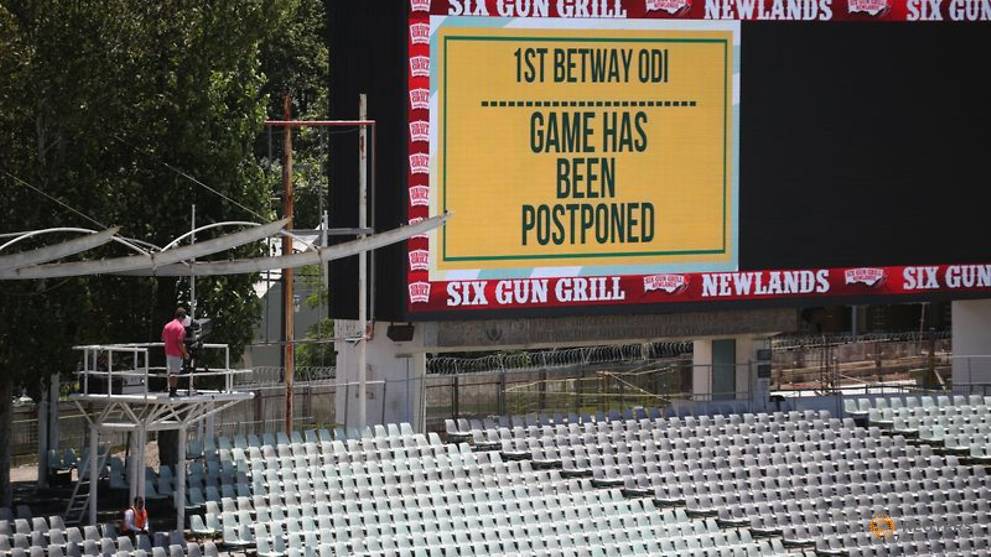 Sport
The start of Sunday's international day between South Africa and England was delayed as players passed a new round of testing after hotel workers tested positive for COVID-19.
CAPE CITY: Sunday's international day between South Africa and England in Paarl has been abandoned after two hotel workers in the teams' biosecure environment tested positive for coronavirus, the host's station reported SuperSport.
The start of the game was initially delayed while officials awaited the results of a new round of testing on the England pitch, before the decision was made to cancel the game altogether, SuperSport reported.
The rest of the series is scheduled for matches in Newlands on Monday and Wednesday.
This is the fourth COVID-19-related incident of the six-match white ball tour, two of which took place on the South African pitch before the matches began. It is the second that involves a biosecure environment.
The tour provides much needed revenue for Cricket South Africa, which has already had to cut a tour of India and has been lost on trips to Sri Lanka and the West Indies due to the coronavirus.
South Africa and England completed a three-match Twenty20 International series this week that the visitors won 3-0 and had to play three more ODIs.
The first was due to start on Friday, but was postponed after an unnamed South African player tested positive in the biosecurity environment, the same hotel the two teams share, although they remain separate.
That meant a new round of testing that took place on Friday night, with South Africa in a clean state of health.
(Report by Nick Said; Additional writing by Mark Gleeson in Cape Town; Edited by Christopher Cushing)
Source link