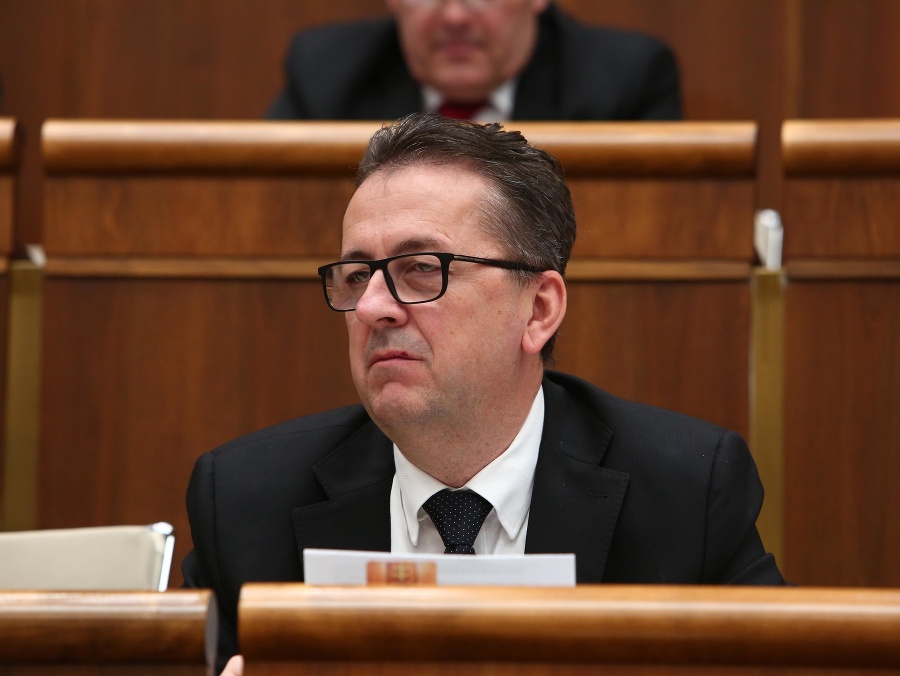 After the meeting today of the National Council for the Control of Military Intelligence, about the communication between Martin Glváč and Alena Zsuzsová, some of its members believe that he is lying. The chairman, Eduard Heger and Ľubomír Galko, told the committee. The committee also had the presence of Defense Minister Peter Gajdoš. Glovac was not there, according to the president's words to the committee, since May last year. Whether the parliamentary committee confirms Glaver's version of Glaver's version to check its activities is not clear as it is secret.
Military intelligence has been wrong
According to Heger, the current Military Intelligence Director, Ján Balciar, answered all the questions that he had asked for. "In my opinion, the vice-president of the National Council, Martin Glváč, has incorrectly included all this communication of the Military Justice" said the chairman of the commission. "The point is that Mr. Skuhra entered this communication because Mr. Glvac mentioned it. But he is no longer an active member of Military Intelligence, and the law says Military Intelligence does not act against the services already loaned, they are only active, he said.
Glover was lying
In this case, the competencies correspond to the National Security Authority. "Probably the only ones that Mr Skuhr can face in this matter in any way". Whether Military Intelligence had information about Glucca's communication with Zsuzs is under classified information. "But, as I said at the beginning, my point is that it was not correct on the part of the president, and it is clear that Mr. Glovac was lying."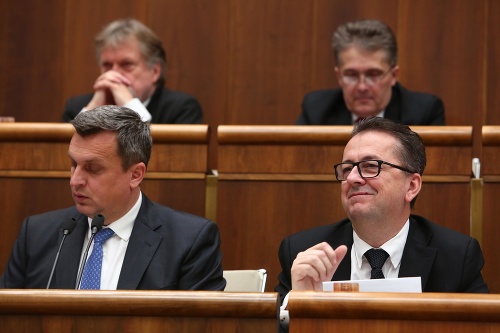 Heger recalled that OLAF yesterday presented a motion of procedure at the beginning of the meeting to dismiss Glvac. But it did not happen. "Only the content of the communication clearly shows that such a high constitutional factor should not direct this content of communication. The excuses of the kind we have this communication with our constituents are, in my opinion, totally absurd and degrading for the citizens of the Slovak Republic " He thinks
The bottom of morality
This communication, according to Heger, puts the bottom of morality in politics. "We have urged the President to take a clear position and assume personal responsibility, and that is still true." Glover was not on board. According to Heger, he has not participated since May. Glváč should actively act because he was a person accused of ordering the murder of a journalist and assuming personal responsibility. "The whole problem is that I was communicating with an individual suspected of ordering the murder of two young people. This is still here and it has not been resolved" he said.
Military intelligence did not coordinate the process
Skuhru can not divulge the secret control committee and it is not even his competence, since he is no longer an active member. "It can only reveal the confidentiality of the intelligence service if it were in fact, that is, what has its document number, its component. In this case, if someone says, it must be deprived of the secret " explains MEP Ms. Jaroslav Naď.
"In this case, it is clear that Mr Skuhra also spoke without depriving himself of secrecy, and this clearly indicated to me that the issue was not registered. In doing so, Mr. Exministre and the Vice President of Parliament, Glváč, were cheated when he said that he had officially resolved through other security forces " explains Naï.
"It may have been solved with a personal friendship with Mr. Skuhrom, but it does not mean that he has officially resolved. Therefore, his basic argument that was coordinated by intelligence services or Security forces are not applicable. That is, it has been misleading and, therefore, it can also affect their reliability of security. " he added
Glover will keep lying
Galko was a bit more talked about after the commission. But he was wrong with the fact that Glover was lying. "Someone covers it, I can not explain it anymore" said a member of the commission. "I am deeply convinced today that Mr. Glváč was at night, yesterday and today. Mr Glváč will always lie." There was no answer to the question of whether there were records in military secrets about whether this communication was under control.
"I am convinced that Mr. Glvac has invented" He claimed that the expression of Skuhr was perceived as the manufacturing of the Glvac alibi. However, his statement did not confirm the statement of the alibi, they said they had a private chat. "Well, could you think of something better? Mr Glvac's shit is in a situation that does not think of anything there. There's nothing to do at all" he said.
Defense Committee, Peter Gajdoš, also participated in the commission. "I am obliged to comply with the laws on the protection of classified information, that is, the laws of this Slovak Republic." he informed Peter Gajdoš and it was.
Pellegrini is not right to question Glover
So far, it seems that Glover's communication should not have any relation to the crime of Alena Zsuzs. This was stated on Tuesday by Prime Minister Peter Pellegrini at a press conference after the government said it would not be more consensual. Pellegrini said that Glovac would not communicate with the accused if he knew who he was.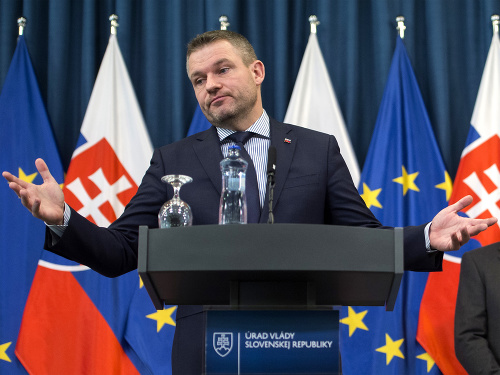 "I have no reason to question him as a man simply because he had some personal communication, even if he had an unfortunate person with whom, if he knew who he was communicating with, he would not communicate." he said. "Now, to execute it publicly and to condemn it to be unjust, it should condemn and execute the advice of all who wrote with it" Pellegrini added Margo Glovac's communication with Zsuzs. The person Glvác and his communication will not be pronounced by the prime minister, unless he thinks that there is some other important information that in some way relates it to the illegal activity.
Mazenkov Alena
Glavac told the media that he had co-ordinated communications with Alina Zsuzs with the Military Intelligence Agency and the Attorney General. Glváč is also a member of the Parliament's Special Audit Committee to oversee the activities of Military Intelligence. Zsuzs accused of ordering the murder of journalist Jana Kuciak and her boyfriend Martina Kušnířová have been communicating with many influential people in recent years. Among them are the deputy prosecutor general René Vanek, Martin Glvač, the deputy and the head of the Boris Kollar family, the chairman of the autonomous region (BSK) Juraj Drob and Parliamentary President Andrej Danko (SNS) .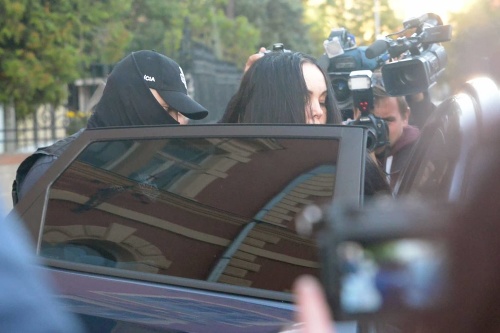 He wrote about it, N, which refers to the investigation of the case's investigation. The vice-president of the parliament denied the communication, then affirmed to have coordinated with the security forces and, finally, said that he did not communicate with him, but with his team. However, it is recognized from the publicity information that was not communicated only through the social networks managed by Glváčov, but also through SMS and other mobile applications. Alena had put her as a "pet," and said that I had met three times. Glover also denied it.
window.fbAsyncInit = function() { FB.init({ appId : '214247095256236', // App ID status : true, // check login status cookie : true, // enable cookies to allow the server to access the session xfbml : true // parse XFBML }); FB.Event.subscribe('auth.login', function () { SocialReader.afterLogin(); }); FB.getLoginStatus(function(response){ SocialReader.width = $("#floatile").length > 0 ? "narrow" : "wide"; if ((window.location+"").search("narrow") > 0) SocialReader.width = "narrow"; if ((window.location+"").search("wide") > 0) SocialReader.width = "wide"; SocialReader.showReader(response); }); }; // Load the SDK Asynchronously (function(d){ var js, id = 'facebook-jssdk'; if (d.getElementById(id)) { return; } js = d.createElement('script'); js.id = id; js.async = true; js.src = "http://connect.facebook.net/sk_SK/all.js"; d.getElementsByTagName('head')[0].appendChild(js); }(document));
Source link