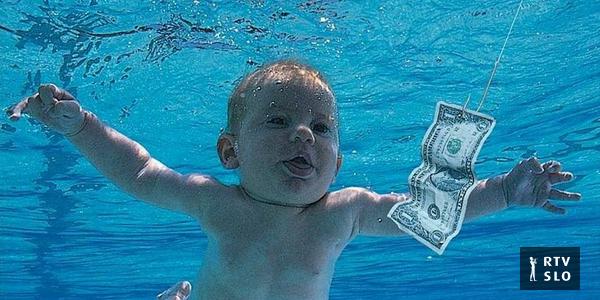 [ad_1]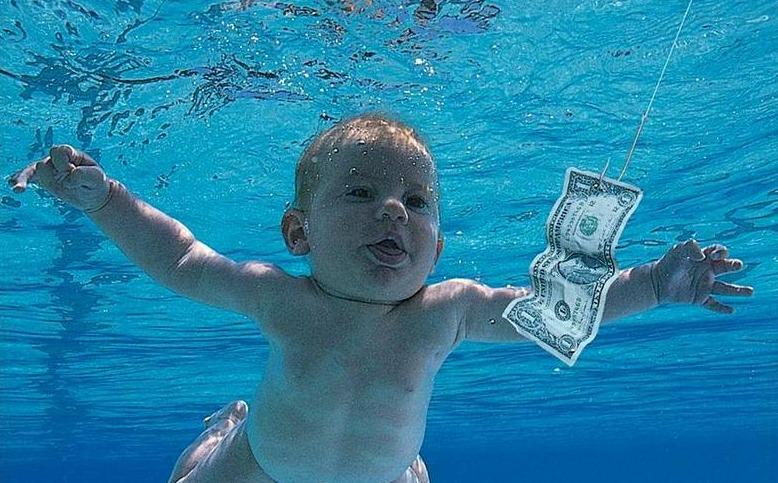 Nevermind was released under the auspices of DGC Records on September 24, 1991. Nirvana's second son soon achieved unexpected commercial success.
By January 1992, the album had already reached number one on the U.S. Billboard 200 album chart. To date, more than 30 million copies of the album have been sold.
The first song on the album It smells like a teenage spirit shortly after the album's release, it exploded on MTV and became the international anthem of alternate teenage parties. As a single, they released a contradictory version of Nevermind Come as you are, lyrical Liti and ironic In bloom.
Guitarist Kurt Cobain and bassist Krist Novoselic have invited a drummer to record an album on Nirvana for the first time Dava Grohla. "I remember I wrote the piece Smells Like Teen Spirit, I liked Kurt's riff. /…/ I didn't understand the lyrics, Kurt's melodic pattern changed during each play. It wasn't until we got to the studio that I felt the power of the song,", said the current head of Foo Fighters on the occasion of the 30th anniversary of the album of the British magazine New Musical Express (NME).
Nirvana has moved musically away from Bleach's debut with the album Nevermind. The sound is much sleeker, friendlier with the radio production, which according to leader Kurt Cobain, the band members didn't even want.
"Now that I look back at Nevermind's production, I'm embarrassed. It's more like a Mötley Crüe album than a punk rock album,"he said a year after his release Kurt Cobain, although it is a producer Butch Vig stated that the studio band was excited about the sound and production.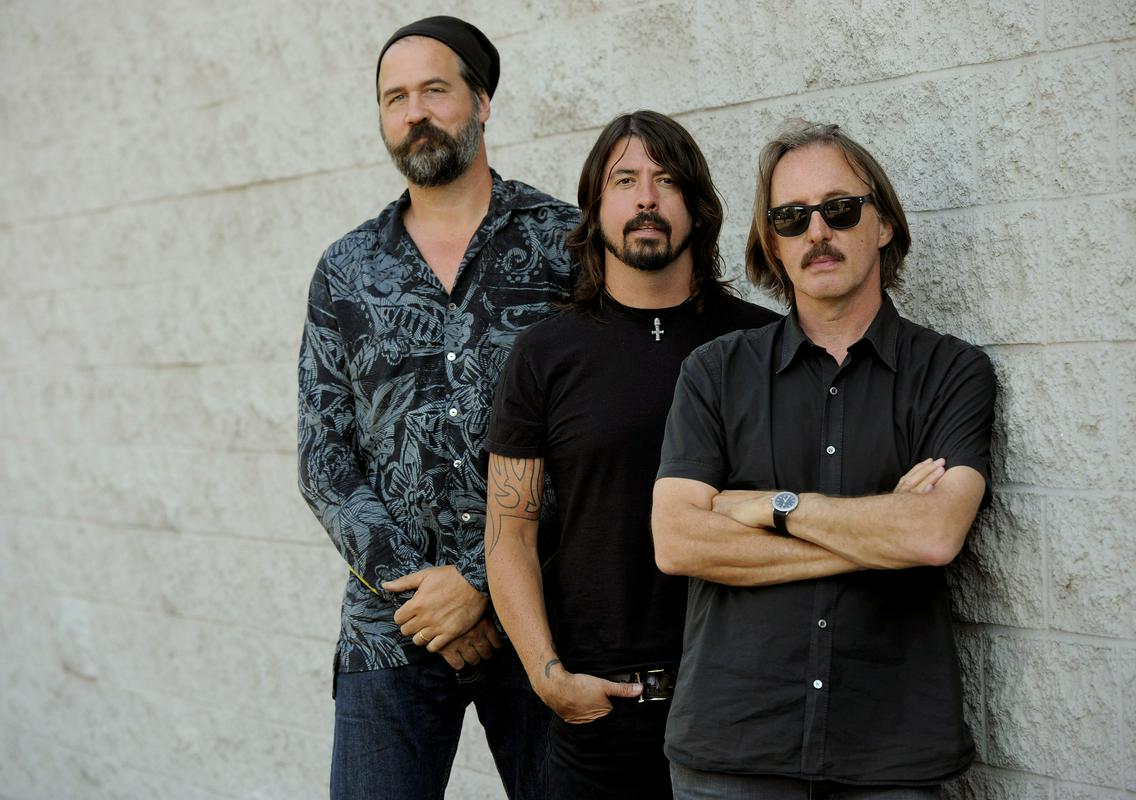 First sheep, last Nevermind
The album was titled Sheep, and supposedly Cobain would make fun of the people who would buy the album. It was only after the end of filming that Cobain suggested the title Nevermind, which he liked because it was supposed to describe his attitude towards life.

Bassist Krist Novoselic He told Rolling Stone magazine about Cobain in 2013 that he himself called it a "windmill." "I asked him: Did you even hear what you just said? You contradict what he stated a minute ago. Then he laughed to himself because he was aware of it. That's how it was. I wanted to be a rock star and I hated it,"Cobaina described Novoselic.
Nirvana recorded their last album in 1993 In the womb, with which they wanted to return to the original and rawest sound. On February 27, 1994, Nirvana played its penultimate concert in Ljubljana. On April 5, 1994, the story of Nirvana ended with the countless deaths prior to the debate of Kurt Cobain, who allegedly committed suicide in Seattle.
New November issue of Nevermind with rare features
Nevermind is considered one of the most popular and best-selling albums of all time. The Library of Congress added the album to the National Record Register in 2004, which collects "culturally, historically, and aesthetically important sound recordingsIn September, Rolling Stone ranked Smells Like Teen Spirit on an updated list of the top 500 songs of all time in fifth place.
The band also announced that they would re-release the legendary album on November 12th. It will be available as a vinyl or CD. Novoselic hinted in the summer that they would include concert recordings and some never-before-seen issues.
// Production steps of ECMA-262, Edition 6, 22.1.2.1 Array.from||(Array.from=function(){var r;try{r=Symbol.iterator?Symbol.iterator:"Symbol(Symbol.iterator)"}catch //IE11 polyfill if (!String.prototype.includes) { String.prototype.includes = function() { 'use strict'; return String.prototype.indexOf.apply(this, arguments) !== -1; }; }
// Cookie helper var cookieHelper = { getCookie: function(name) { var value = "; " + document.cookie; var parts = value.split("; " + name + "="); if (parts.length == 2) return parts.pop().split(";").shift(); },
setCookie: function(name, value, days) { var d = new Date; d.setTime(d.getTime() + 24*60*60*1000*days); document.cookie = name + "=" + value + ";domain=.rtvslo.si;path=/;expires=" + d.toGMTString() + ";secure;"; },
deleteCookie: function(name) { cookieHelper.setCookie(name, '', -1); },
cookieExist: function(cookieName) { if (document.cookie.split(';').filter(function(item) { return item.includes(cookieName + '=') }).length) { //console.log('Cookie founded!'); return true; } return false; } }; // END: Cookie helper
// iProm (function(a,g,b,c){ a[c]=a[c]||function(){ "undefined"===typeof a.ipromNS?(a[c].q=a[c].q||[]).push(arguments):a.ipromNS.execute(arguments)}; var k=function(){ var b=g.getElementsByTagName("script")[0];return function h(f){ var e=f.shift();a[c]("setConfig",{ server:e}); var d=document.createElement("script");0-1){ cookieConsent = true; } var $sid = 'zabava'; var $ssid = ''; if($sid == ''){ $sid = 'default'; } if(cookieConsent == false){ $sid = 'safe'; $ssid = ''; } //console.log('rtvslo',$sid,$ssid); _ipromNS('init', { sitePath: ['rtvslo',$sid,$ssid], cookieConsent: cookieConsent }); // END: iProm
// Dark mode, Comments & Login if (document.cookie.indexOf('darkModeEnabled=true') != -1) document.body.classList.add('dark-mode'); if (document.cookie.indexOf('showComments=true') != -1) document.body.classList.add('show-comments-enabled'); if (document.cookie.indexOf('APISESSION_USER_ID') != -1) { document.body.classList.add('user-logged-in'); } else { document.body.classList.add('user-logged-out'); }
// Mobile check var mobile = false; var mobile_xs = false;
var checkIfMobile = function checkIfMobile() { var w = window.innerWidth || document.documentElement.clientWidth || document.body.clientWidth;
w < 992 ? (mobile = true) : (mobile = false); // 992px = lg breakpoint w < 576 ? (mobile_xs = true) : (mobile_xs = false); // 576px = sm breakpoint }; checkIfMobile(); window.addEventListener("resize", checkIfMobile); // iOS standalone var isIos = function isIos() { var userAgent = window.navigator.userAgent.toLowerCase(); return /iphone|ipad|ipod/.test(userAgent); }; // Detects if device is on iOS var isInStandaloneMode = function isInStandaloneMode() { return "standalone" in window.navigator && window.navigator.standalone; }; // Detects if device is in iOS standalone mode var showIosNative = false; if (window.location.href.indexOf("show-ios-native") !== -1) document.cookie = "showIosNative=true"; if (document.cookie && document.cookie.indexOf("showIosNative=true") != -1) showIosNative = true; if ((isIos() && isInStandaloneMode() && mobile) || showIosNative) document.body.classList.add("ios-standalone"); // Facebook if(document.cookie && document.cookie.indexOf("cc_social=yes") > -1){ (function(d, s, id) { var js, fjs = d.getElementsByTagName(s)[0]; if (d.getElementById(id)) return; js = d.createElement(s); js.id = id; js.src="https://connect.facebook.net/sl_SI/sdk.js#xfbml=1&autoLogAppEvents=1&version=v3.1&appId=142347525793254"; fjs.parentNode.insertBefore(js, fjs); }(document, 'script', 'facebook-jssdk')); }


[ad_2]
Source link