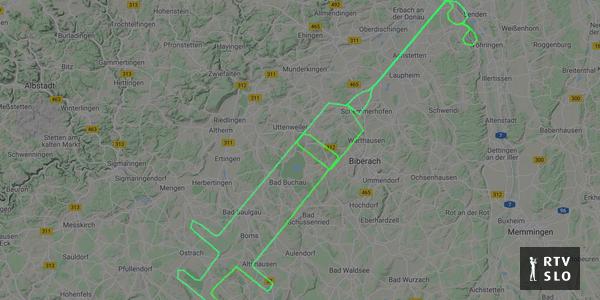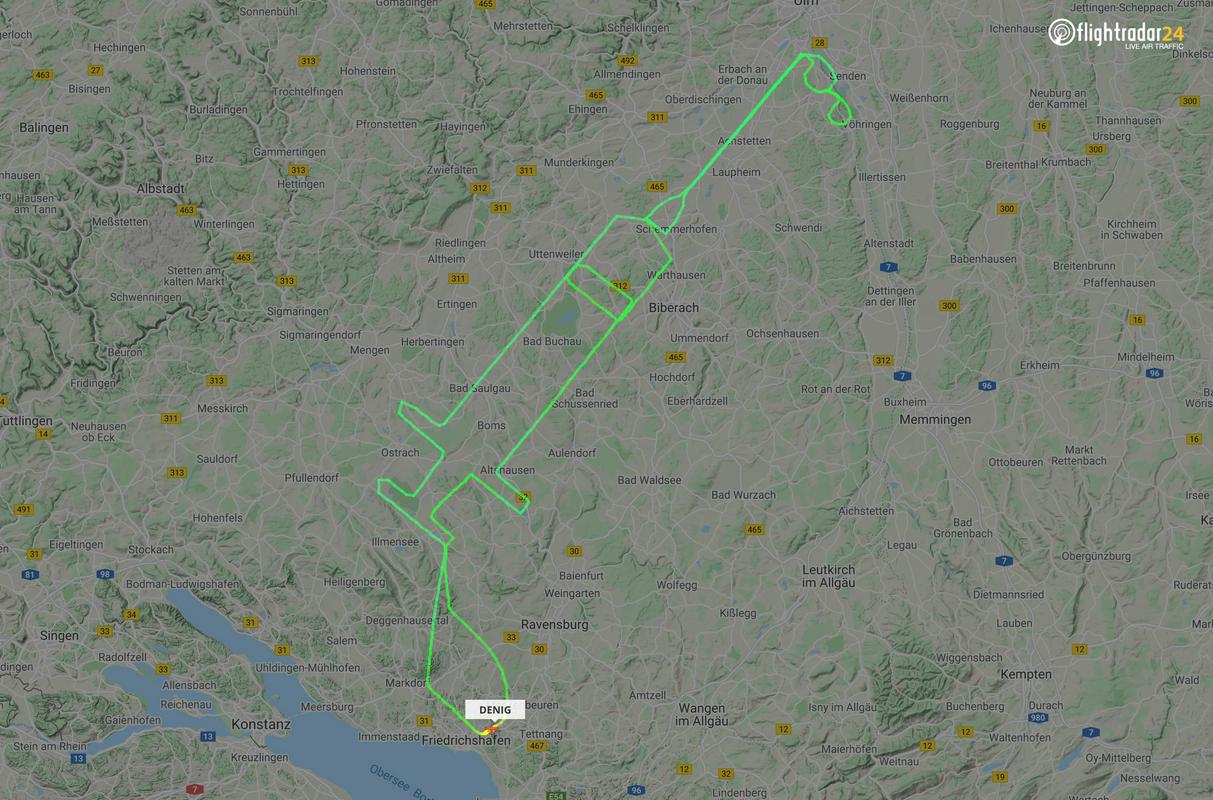 The British pharmaceutical company, which is developing the vaccine in conjunction with Oxford University, will ship a total of just 31 million doses of covid-19 vaccine across the EU over the first three months of this year. The reason is the production problems of its factory in Belgium, which is otherwise managed by the partner company Novasep. They were not available for comment.
AstraZeneca is expected to deliver 80 million doses of the vaccine to the 27 EU countries by the end of March. The first doses will arrive in the countries, it was agreed, after February 15.
This is another serious blow for Member States, which have also had to change their vaccination plans due to the temporary reduction in the supply of Comirnaty, a vaccine produced in a Belgian factory by the American pharmaceutical company Pfizer. .
"The initial number of doses will be lower due to reduced production in our European supply chain. However, in February and March, glass production will increase, bringing millions of doses to the EU," he said. to say. The representative of AstraZeneca wrote in a written message. The promised and planned 80 million doses of the vaccine are expected to be delivered to the EU during the second quarter.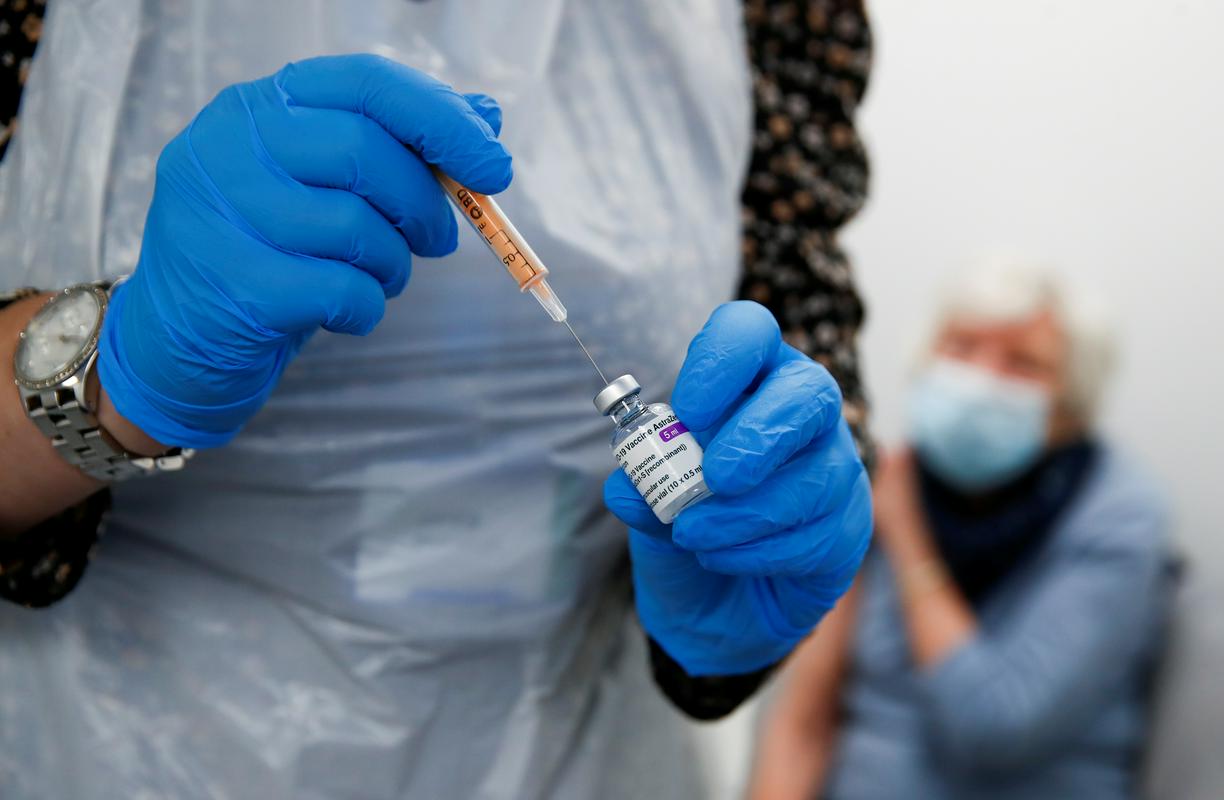 Growing dissatisfaction
EU officials responded to the news with anger and unease. European Commissioner for Health Stella Kyriakides he tweeted yes "European governments have expressed great dissatisfaction." Austrian media reported that they would receive only 600,000 of AstraZeneca's promised two million doses by the end of March, with the remaining 1.4 million scheduled for April.
The vaccine is expected to be approved by the EMA on January 29
The European Medicines Agency (EMA) must approve AstraZeneca before it can be used. The EMA will decide on this on 29 January, but the vaccine has already been provisionally authorized for use in some other countries, such as the United Kingdom. AstraZeneca also sent on Friday the first major shipment of the vaccine to some non-European countries, such as Mali and Brazil.
Brussels has an agreement with AstraZeneca to buy at least 300 million doses of the vaccine with the possibility of an additional one hundred million. The company is expected to produce more than three billion doses of covida vaccine. With Pfizer, the EU has agreed to buy 600 million doses.
President of the European Commission Ursula von der Leyen despite the complications, it still expects 70% of the Union's population to be vaccinated by the summer.
// Production steps of ECMA-262, Edition 6, 22.1.2.1 Array.from||(Array.from=function(){var r;try{r=Symbol.iterator?Symbol.iterator:"Symbol(Symbol.iterator)"}catch //IE11 polyfill if (!String.prototype.includes) { String.prototype.includes = function() { 'use strict'; return String.prototype.indexOf.apply(this, arguments) !== -1; }; }
// Cookie helper var cookieHelper = { getCookie: function(name) { var value = "; " + document.cookie; var parts = value.split("; " + name + "="); if (parts.length == 2) return parts.pop().split(";").shift(); },
setCookie: function(name, value, days) { var d = new Date; d.setTime(d.getTime() + 24*60*60*1000*days); document.cookie = name + "=" + value + ";domain=.rtvslo.si;path=/;expires=" + d.toGMTString(); },
deleteCookie: function(name) { cookieHelper.setCookie(name, '', -1); },
cookieExist: function(cookieName) { if (document.cookie.split(';').filter(function(item) { return item.includes(cookieName + '=') }).length) { //console.log('Cookie founded!'); return true; } return false; } }; // END: Cookie helper
// iProm (function(a,g,b,c){ a[c]=a[c]||function(){ "undefined"===typeof a.ipromNS?(a[c].q=a[c].q||[]).push(arguments):a.ipromNS.execute(arguments)}; var k=function(){ var b=g.getElementsByTagName("script")[0];return function h(f){ var e=f.shift();a[c]("setConfig",{ server:e}); var d=document.createElement("script");0-1){ cookieConsent = true; } var $sid = 'svet'; var $ssid = 'vstopna_svet'; if($sid == ''){ $sid = 'default'; } if(cookieConsent == false){ $sid = 'safe'; $ssid = ''; } //console.log('rtvslo',$sid,$ssid); _ipromNS('init', { sitePath: ['rtvslo',$sid,$ssid], cookieConsent: cookieConsent }); // END: iProm
// Dark mode, Comments & Login if (document.cookie.indexOf('darkModeEnabled=true') != -1) document.body.classList.add('dark-mode'); if (document.cookie.indexOf('showComments=true') != -1) document.body.classList.add('show-comments-enabled'); if (document.cookie.indexOf('APISESSION') != -1){ document.body.classList.add('user-logged-in'); }else{ document.body.classList.add('user-logged-out'); }
// Mobile check var mobile = false; var mobile_xs = false;
var checkIfMobile = function checkIfMobile() { var w = window.innerWidth || document.documentElement.clientWidth || document.body.clientWidth;
w < 992 ? (mobile = true) : (mobile = false); // 992px = lg breakpoint w < 576 ? (mobile_xs = true) : (mobile_xs = false); // 576px = sm breakpoint }; checkIfMobile(); window.addEventListener("resize", checkIfMobile); // iOS standalone var isIos = function isIos() { var userAgent = window.navigator.userAgent.toLowerCase(); return /iphone|ipad|ipod/.test(userAgent); }; // Detects if device is on iOS var isInStandaloneMode = function isInStandaloneMode() { return "standalone" in window.navigator && window.navigator.standalone; }; // Detects if device is in iOS standalone mode var showIosNative = false; if (window.location.href.indexOf("show-ios-native") !== -1) document.cookie = "showIosNative=true"; if (document.cookie && document.cookie.indexOf("showIosNative=true") != -1) showIosNative = true; if ((isIos() && isInStandaloneMode() && mobile) || showIosNative) document.body.classList.add("ios-standalone"); // Facebook if(document.cookie && document.cookie.indexOf("cc_social=yes") > -1){ (function(d, s, id) { var js, fjs = d.getElementsByTagName(s)[0]; if (d.getElementById(id)) return; js = d.createElement(s); js.id = id; js.src="https://connect.facebook.net/sl_SI/sdk.js#xfbml=1&autoLogAppEvents=1&version=v3.1&appId=142347525793254"; fjs.parentNode.insertBefore(js, fjs); }(document, 'script', 'facebook-jssdk')); }