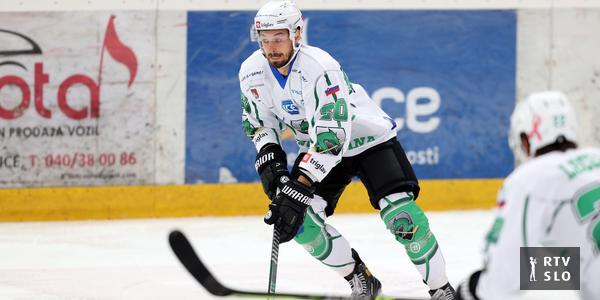 [ad_1]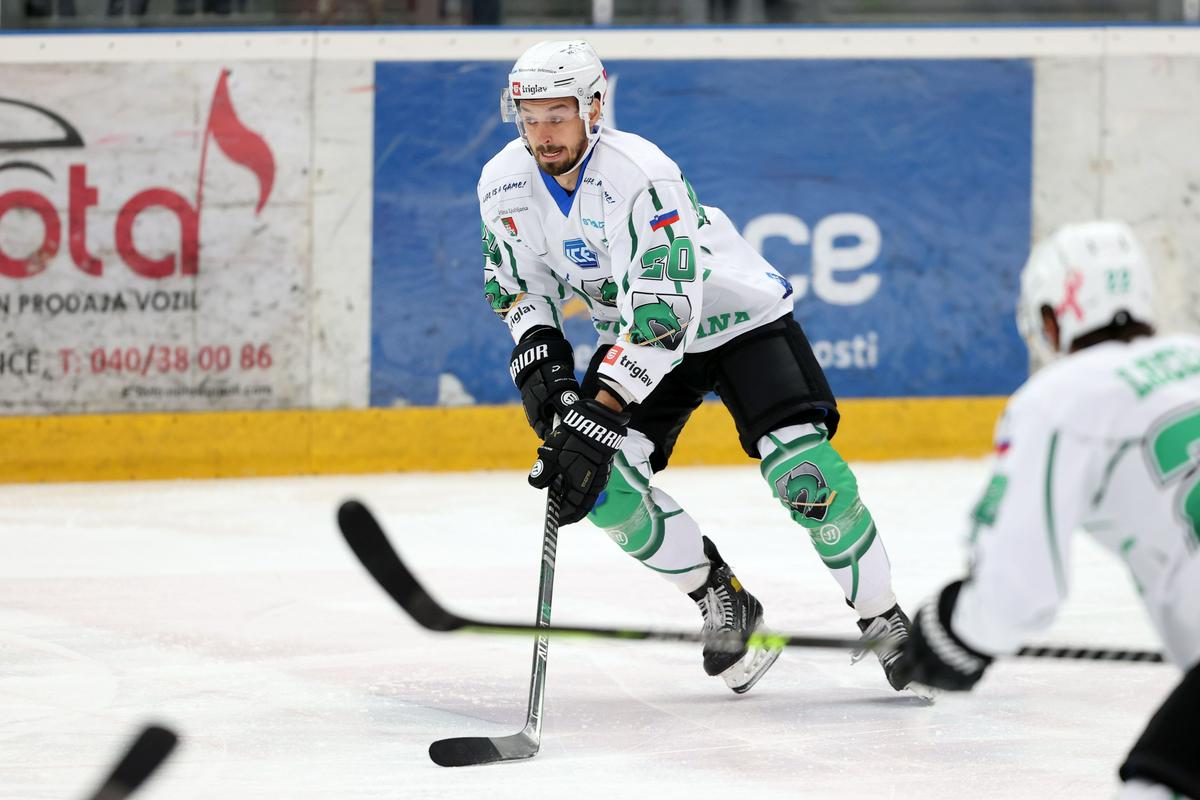 Coach Mitja Šivic was angry at Jesenice when Olimpija showed the worst performance of the season on Tuesday night and deservedly lost 0: 3. This was a match of the regular part of the national championship, where the people of Ljubljana play all other games with teens.
In the long Austrian championship, the dragons play much better. Shining on the road, they got full results from Bolzano (2: 6) and Vienna (0: 1). Once again, they were on the verge of getting all three points, leaving them with only one at the end.
Goalkeepers Jared Coreau and Jean Us managed to keep the net intact for more than half an hour.
Simšič tied it quickly
Will Pelletier fired a shot from distance after 37 minutes, but the long shot couldn't find the net for Olimpija. Only 65 seconds later, Nik Simšič equalized and Aleksandar Magovac passed.
Koblar took care of the Dragons' only leadership
Linz took the lead again at the start of the third final when Emilio Romig was right. The Dragons responded with two hits per minute and 49 seconds. Žiga Pance equalized and then Gregor Koblar, after a pass from Miha Zajc in the 48th minute, took care of Olimpija's first advantage.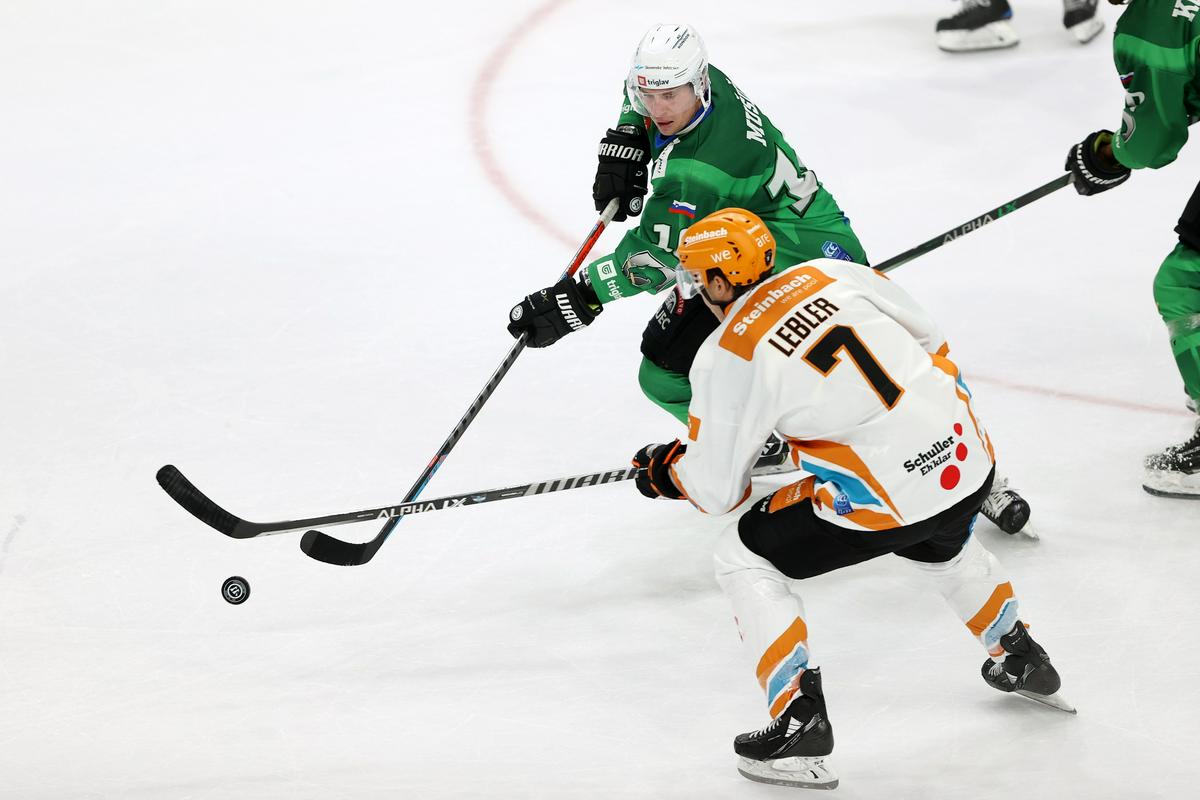 Rotter was penalized for a substitution
53 minutes into the game, Blaž Tomaževič had to leave the pitch due to a knee injury. In came Blaž Tomaževič. Experienced Rafael Rotter equalized 3: 3 after just 24 seconds of "power play".
Lebler decision man
The decision fell eight seconds before the overtime ended. In the three-on-three match, Black Wing striker Brian Lebler was the best, beating Usa.
The final ratio of shots on goal was 32:28. Linz is still in last place, has not won a single game this season after regular time.
Znojmo's Eagles will arrive in Tivoli on Sunday at 6pm, this time losing to Villach 2: 5 on the home ice.
---
Round 9:
LINZ – SŽ OLIMPIJA
* 4: 3 (0: 0, 1: 1, 2: 2)
1760; Pelletier 37, Romig 44, Rotter 53, Lebler 65; Simsic 38th, Pance 47th, Koblar 48th.
* – in extension
ORLI ZNOJMO – WHITE
2: 5 (1: 1, 1: 2, 0: 2)
INNSBRUCK – FEHERVAR
1: 4 (0: 1, 1: 2, 0: 1)
DANUBE – PUSTERTAL
* 4: 3 (1: 0, 1: 3, 1: 0)
* – in extension
KAC CELOVEC – BRATISLAVA
** 2: 3 (2: 2, 0: 0, 0: 0)
GRADEC – SALZBURG
** 4: 5 (0: 2, 0: 1, 4: 1)
** – after penalty kicks
BOLZANO – DORNBIRN
2: 5 (0: 1, 2: 3, 0: 1)
---
// Production steps of ECMA-262, Edition 6, 22.1.2.1 Array.from||(Array.from=function(){var r;try{r=Symbol.iterator?Symbol.iterator:"Symbol(Symbol.iterator)"}catch //IE11 polyfill if (!String.prototype.includes) { String.prototype.includes = function() { 'use strict'; return String.prototype.indexOf.apply(this, arguments) !== -1; }; }
// Cookie helper var cookieHelper = { getCookie: function(name) { var value = "; " + document.cookie; var parts = value.split("; " + name + "="); if (parts.length == 2) return parts.pop().split(";").shift(); },
setCookie: function(name, value, days) { var d = new Date; d.setTime(d.getTime() + 24*60*60*1000*days); document.cookie = name + "=" + value + ";domain=.rtvslo.si;path=/;expires=" + d.toGMTString() + ";secure;"; },
deleteCookie: function(name) { cookieHelper.setCookie(name, '', -1); },
cookieExist: function(cookieName) { if (document.cookie.split(';').filter(function(item) { return item.includes(cookieName + '=') }).length) { //console.log('Cookie founded!'); return true; } return false; } }; // END: Cookie helper
// iProm (function(a,g,b,c){ a[c]=a[c]||function(){ "undefined"===typeof a.ipromNS?(a[c].q=a[c].q||[]).push(arguments):a.ipromNS.execute(arguments)}; var k=function(){ var b=g.getElementsByTagName("script")[0];return function h(f){ var e=f.shift();a[c]("setConfig",{ server:e}); var d=document.createElement("script");0-1){ cookieConsent = true; } var $sid = 'sport'; var $ssid = 'hokej'; if($sid == ''){ $sid = 'default'; } if(cookieConsent == false){ $sid = 'safe'; $ssid = ''; } //console.log('rtvslo',$sid,$ssid); _ipromNS('init', { sitePath: ['rtvslo',$sid,$ssid], cookieConsent: cookieConsent }); // END: iProm
// Dark mode, Comments & Login if (document.cookie.indexOf('darkModeEnabled=true') != -1) document.body.classList.add('dark-mode'); if (document.cookie.indexOf('showComments=true') != -1) document.body.classList.add('show-comments-enabled'); if (document.cookie.indexOf('APISESSION_USER_ID') != -1) { document.body.classList.add('user-logged-in'); } else { document.body.classList.add('user-logged-out'); }
// Mobile check var mobile = false; var mobile_xs = false;
var checkIfMobile = function checkIfMobile() { var w = window.innerWidth || document.documentElement.clientWidth || document.body.clientWidth;
w < 992 ? (mobile = true) : (mobile = false); // 992px = lg breakpoint w < 576 ? (mobile_xs = true) : (mobile_xs = false); // 576px = sm breakpoint }; checkIfMobile(); window.addEventListener("resize", checkIfMobile); // iOS standalone var isIos = function isIos() { var userAgent = window.navigator.userAgent.toLowerCase(); return /iphone|ipad|ipod/.test(userAgent); }; // Detects if device is on iOS var isInStandaloneMode = function isInStandaloneMode() { return "standalone" in window.navigator && window.navigator.standalone; }; // Detects if device is in iOS standalone mode var showIosNative = false; if (window.location.href.indexOf("show-ios-native") !== -1) document.cookie = "showIosNative=true"; if (document.cookie && document.cookie.indexOf("showIosNative=true") != -1) showIosNative = true; if ((isIos() && isInStandaloneMode() && mobile) || showIosNative) document.body.classList.add("ios-standalone"); // Facebook if(document.cookie && document.cookie.indexOf("cc_social=yes") > -1){ (function(d, s, id) { var js, fjs = d.getElementsByTagName(s)[0]; if (d.getElementById(id)) return; js = d.createElement(s); js.id = id; js.src="https://connect.facebook.net/sl_SI/sdk.js#xfbml=1&autoLogAppEvents=1&version=v3.1&appId=142347525793254"; fjs.parentNode.insertBefore(js, fjs); }(document, 'script', 'facebook-jssdk')); }


[ad_2]
Source link