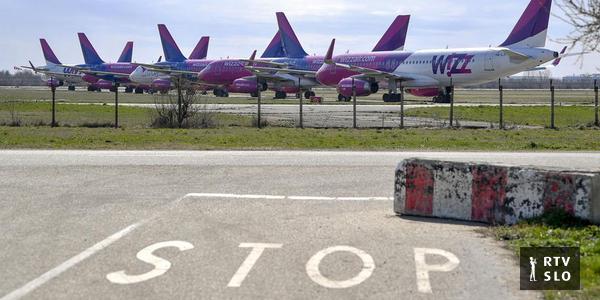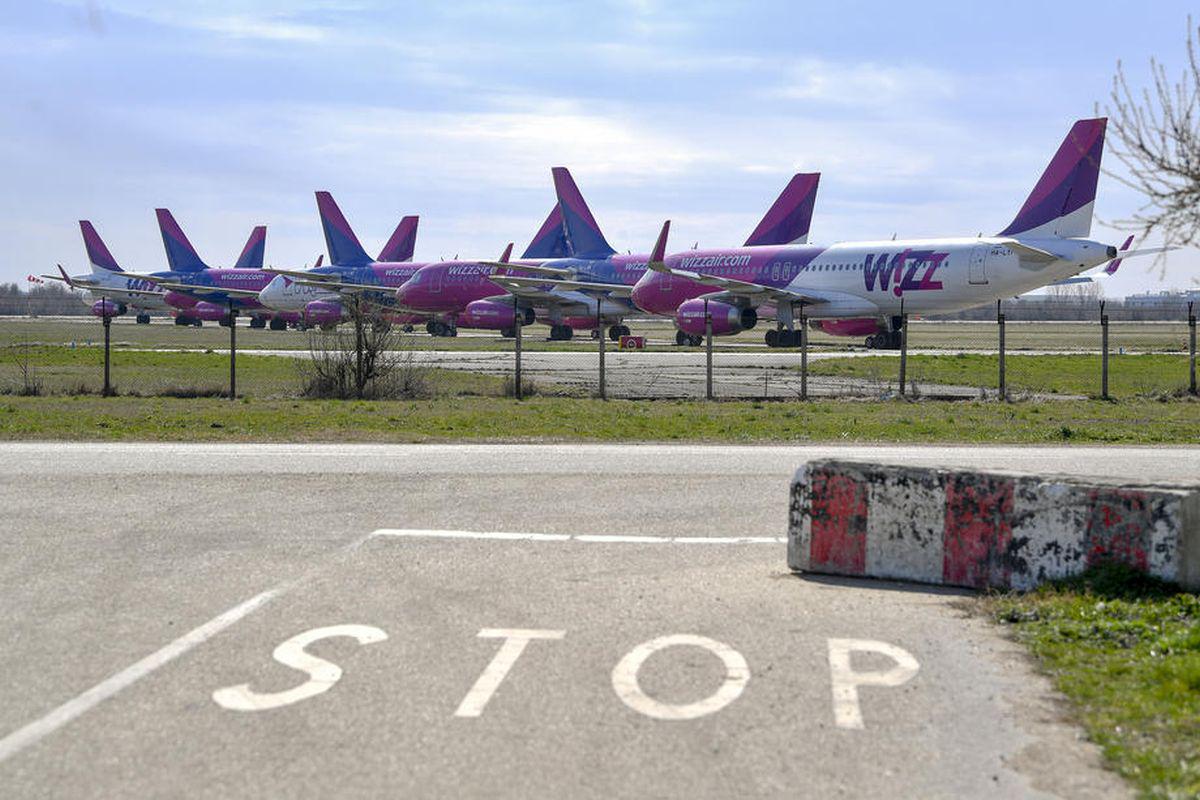 The most intense talks are expected to take place with the Wizz Air-based company v Budapest, Croatian media report.
It is very likely that Wizz Air will start flying in the summer v Zagreb, which will be a major competition for Ryanair, which will also establish its base at Zagreb airport this year, reported the Croatian commercial aviation portal Zamaaero.
The portal refers to sources from the management of Zagreb International Airport and states that they are also negotiating with other low cost airlines that they would like to see. v Zagreb. Highlights the intense negotiations with Wizz Air.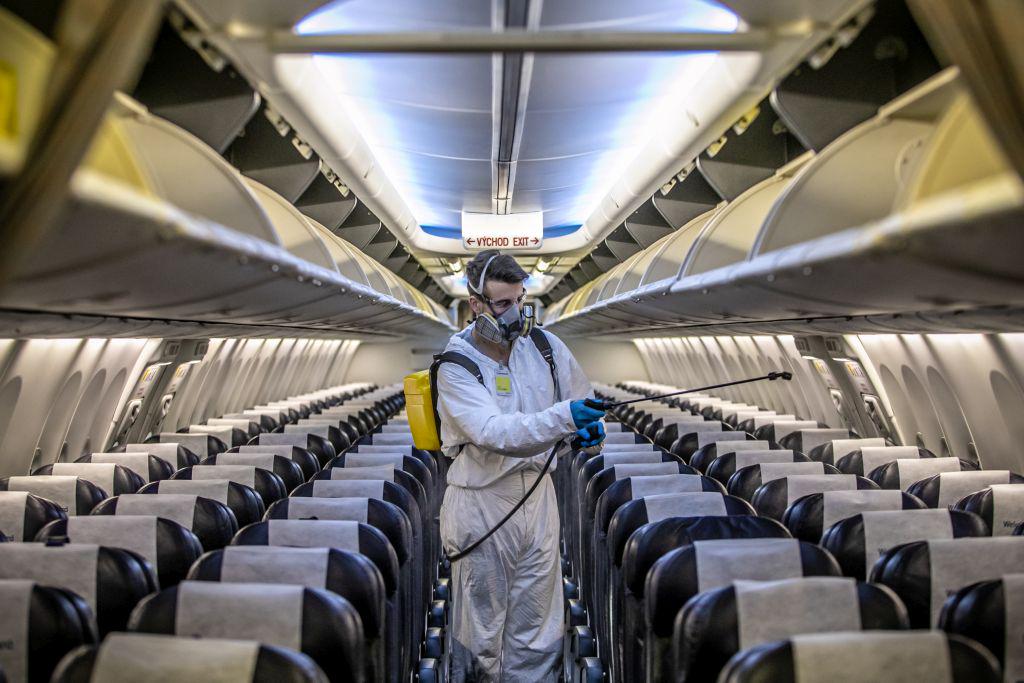 It is estimated that the arrival of the Hungarian carrier will benefit passengers more, as strong price competition will develop, as has been the case. v airport cases v Warsaw, Vienna and v Prague. Dense air traffic is also expected to contribute to the tourist development of the Croatian capital.
French dealers at Zagreb airport opted for low-cost companies mainly because of the crisis v caused by an aviation pandemic covida-19, adds the portal. At the end of December last year, airlines were offered the possibility of additional discounts on compensation for airport services in the face of increased traffic. v for a certain period, which led to an agreement with Ryanair.
New Ryanair connections
In late March, Ryanair announced it would provide 12 flights and 36 weekly flights from Zagreb airport in September. v eight countries. Ryanair will be out of its base v This summer it established 37 air connections to Zadar.

Until the arrival of the Irish company, Zagreb Airport was at the bottom of the scale of airports in terms of low-cost carrier share. v they add to said portal. According to comparisons with similar international airports, they believe Zagreb could have at least 20 low-cost connections.
Zagreb Airport is managed by the French consortium Zagreb Airport International Company, v which companies Airports of Paris Management and builder Bouygues Buildings International. They are French partners v Zagreb Airport v in the first phase after the signing of the concession contract in 2012, it invested 236 million euros, mainly for the construction of a new passenger terminal. The concession contract also provides for investments v strengthen the airport's capacity when it reaches five million passengers a year. According to the contract v the Croatian budget on the basis of the concession rate v paid in just under two billion euros over three decades.
Croatia Airlines
v

problems

So far, air traffic in Croatia has been the most dependent on the airlines of the national company Croatia Airlines. Low cost airlines are expected to arrive at Zagreb airport v an even worse position put the Croatian carrier, that is v the air was maintained with extensive state aid.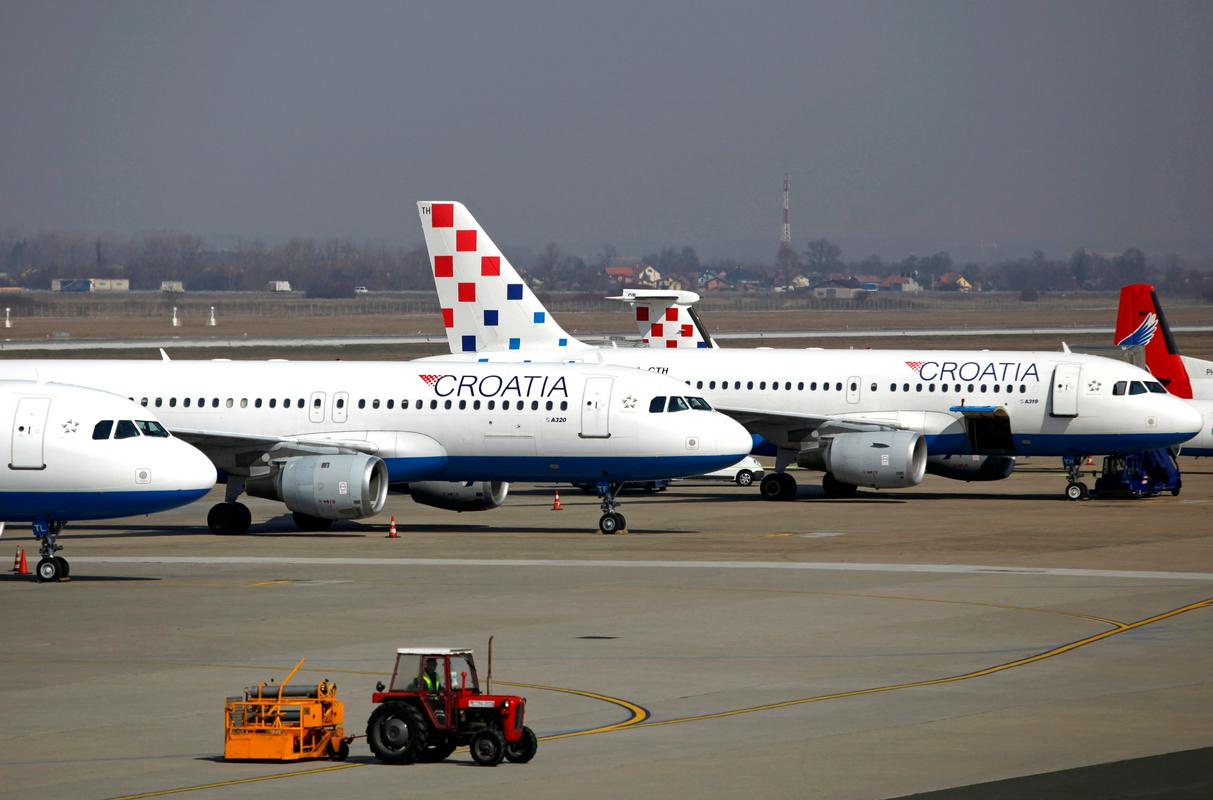 They ended 2020 with a loss of 358.2 million kuna (about 48 million euros). With this, they deepened the losses compared to 2019, which amounted to 79.4 million kuna. In December last year, the Croatian government approved 600 million kuna (about 80 million euros) in state aid to Croatia Airlines. Of these, 350 million HRK is earmarked for recapitalization and the rest is a loan.
Ryanair will "attack" Croatia Airlines for announcing several weekly connections to London, Brussels, Frankfurt and some other European cities, v which also regularly operates a Croatian carrier, which otherwise has mainly passengers who do not want to fly with Ryanair. This one flies forward secondary airports v cities connecting them with Zagreb, or v smaller airports v its proximity.
// Production steps of ECMA-262, Edition 6, 22.1.2.1 Array.from||(Array.from=function(){var r;try{r=Symbol.iterator?Symbol.iterator:"Symbol(Symbol.iterator)"}catch //IE11 polyfill if (!String.prototype.includes) { String.prototype.includes = function() { 'use strict'; return String.prototype.indexOf.apply(this, arguments) !== -1; }; }
// Cookie helper var cookieHelper = { getCookie: function(name) { var value = "; " + document.cookie; var parts = value.split("; " + name + "="); if (parts.length == 2) return parts.pop().split(";").shift(); },
setCookie: function(name, value, days) { var d = new Date; d.setTime(d.getTime() + 24*60*60*1000*days); document.cookie = name + "=" + value + ";domain=.rtvslo.si;path=/;expires=" + d.toGMTString() + ";secure;"; },
deleteCookie: function(name) { cookieHelper.setCookie(name, '', -1); },
cookieExist: function(cookieName) { if (document.cookie.split(';').filter(function(item) { return item.includes(cookieName + '=') }).length) { //console.log('Cookie founded!'); return true; } return false; } }; // END: Cookie helper
// iProm (function(a,g,b,c){ a[c]=a[c]||function(){ "undefined"===typeof a.ipromNS?(a[c].q=a[c].q||[]).push(arguments):a.ipromNS.execute(arguments)}; var k=function(){ var b=g.getElementsByTagName("script")[0];return function h(f){ var e=f.shift();a[c]("setConfig",{ server:e}); var d=document.createElement("script");0-1){ cookieConsent = true; } var $sid = 'zabava'; var $ssid = ''; if($sid == ''){ $sid = 'default'; } if(cookieConsent == false){ $sid = 'safe'; $ssid = ''; } //console.log('rtvslo',$sid,$ssid); _ipromNS('init', { sitePath: ['rtvslo',$sid,$ssid], cookieConsent: cookieConsent }); // END: iProm
// Dark mode, Comments & Login if (document.cookie.indexOf('darkModeEnabled=true') != -1) document.body.classList.add('dark-mode'); if (document.cookie.indexOf('showComments=true') != -1) document.body.classList.add('show-comments-enabled'); if (document.cookie.indexOf('APISESSION') != -1){ document.body.classList.add('user-logged-in'); }else{ document.body.classList.add('user-logged-out'); }
// Mobile check var mobile = false; var mobile_xs = false;
var checkIfMobile = function checkIfMobile() { var w = window.innerWidth || document.documentElement.clientWidth || document.body.clientWidth;
w < 992 ? (mobile = true) : (mobile = false); // 992px = lg breakpoint w < 576 ? (mobile_xs = true) : (mobile_xs = false); // 576px = sm breakpoint }; checkIfMobile(); window.addEventListener("resize", checkIfMobile); // iOS standalone var isIos = function isIos() { var userAgent = window.navigator.userAgent.toLowerCase(); return /iphone|ipad|ipod/.test(userAgent); }; // Detects if device is on iOS var isInStandaloneMode = function isInStandaloneMode() { return "standalone" in window.navigator && window.navigator.standalone; }; // Detects if device is in iOS standalone mode var showIosNative = false; if (window.location.href.indexOf("show-ios-native") !== -1) document.cookie = "showIosNative=true"; if (document.cookie && document.cookie.indexOf("showIosNative=true") != -1) showIosNative = true; if ((isIos() && isInStandaloneMode() && mobile) || showIosNative) document.body.classList.add("ios-standalone"); // Facebook if(document.cookie && document.cookie.indexOf("cc_social=yes") > -1){ (function(d, s, id) { var js, fjs = d.getElementsByTagName(s)[0]; if (d.getElementById(id)) return; js = d.createElement(s); js.id = id; js.src="https://connect.facebook.net/sl_SI/sdk.js#xfbml=1&autoLogAppEvents=1&version=v3.1&appId=142347525793254"; fjs.parentNode.insertBefore(js, fjs); }(document, 'script', 'facebook-jssdk')); }