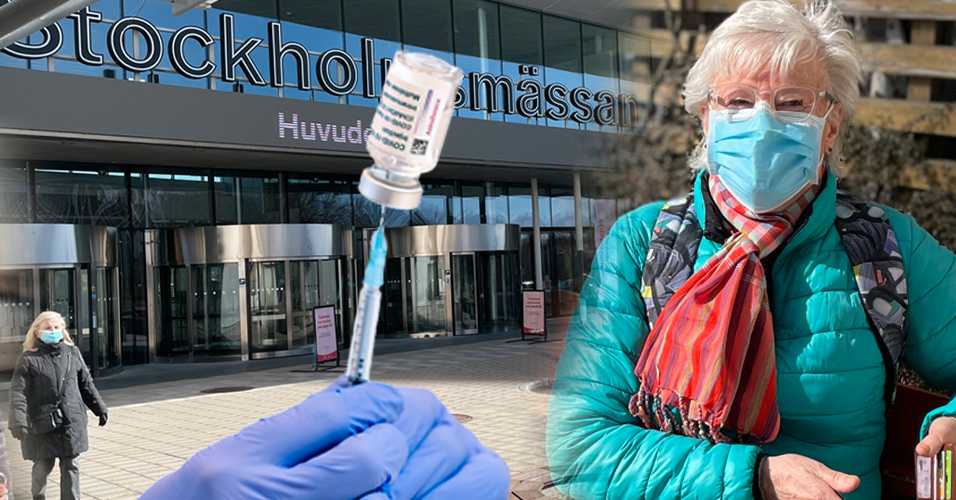 Thousands of free time at the Stockholm Fair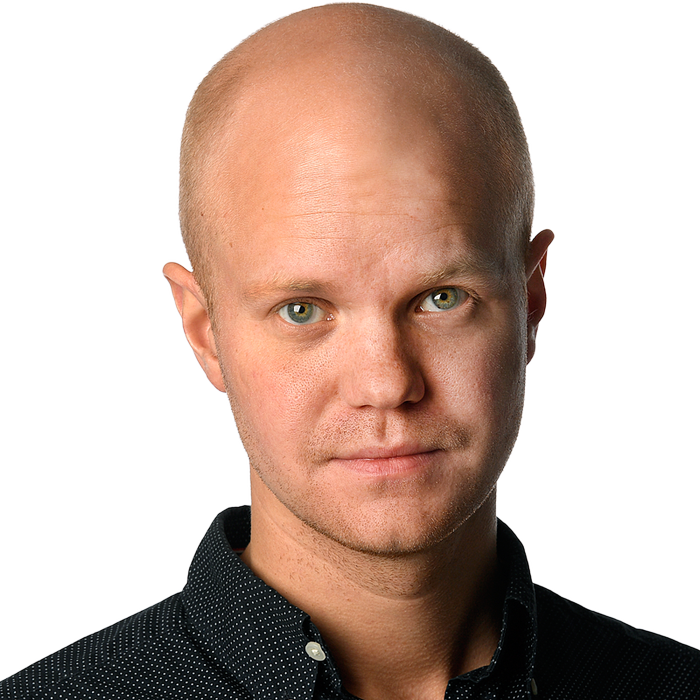 Posted:
Updated:
NEWS
Stockholm has the lowest proportion of vaccinated in the country.
Vaccines are now offered to people over the age of 75, but on Easter Eve, only a third of all times had been booked at the Stockholm Fair.
– I will try to attract some friends here, says the recently vaccinated Karin Ricklid, who is surprised by the low attendance.
Many Swedes are eagerly waiting to be vaccinated against covid-19. In Stockholm, it has been the slowest of all regions.
But, surprisingly, on Easter Eve there was a lot of free time at the Stockholm Fair in Älvsjö, which is managed by Vaccindirekt. According to information that thrived on the site, only 500 out of 1,500 opportunities had been booked and there were vacancies throughout the day.
When Aftonbladet visited the Stockholm Fair on Saturday morning, there were very few people outside the exhibition hall. Karin Ricklid, who had just had the syringe in her arm, sat down with the cell phone in her hand to tell friends and acquaintances.
– It feels very strange, I know so many who want to avoid this isolation that we have now. So I'm very surprised, I have to say.
They had been informed by acquaintances
All free time raises questions about the extent of the information. Aftonbladet asked several pensioners how it came about that they came here.
– My son-in-law called and said he knew whose parents had been here and they had time very quickly. So we booked yesterday and made an appointment today, says Margareta Ahlström, who turns 75 this fall.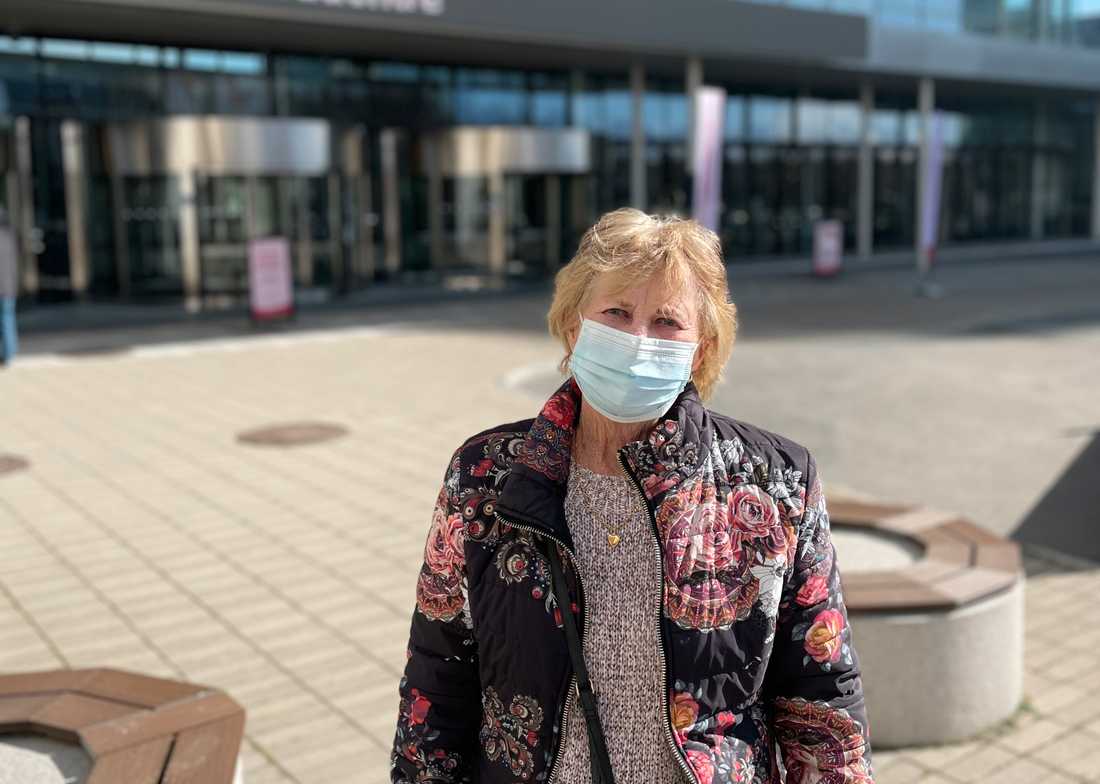 Photo: ADAM WESTIN
"You don't get information, the only thing is the media. And it's either in one direction or another," says Margareta Ahlström.
– My friend called and told me this. "Hurry up to do it before Easter," he said, "and you don't have to wait more than a few days," says 78-year-old Gerd.
– It was a friend who said it. Whoever had an acquaintance in the healthcare industry, who had heard of someone, says Sten Pettersson, 77.
Isn't that a weird way to find out who can be vaccinated?
– Yes, I think so. I thought I would get a message from the health center, but I didn't get it. I check your website every day, but it says nothing. The information is bad, says Sten Pettersson.
Karin Ricklid was the only person interviewed who received information directly from the Stockholm region.
– I received an email that could go to this app "Always open", but I don't think there are many that have it You are not given any time, but I had to enter to book. In Sabbatsberg and Karolinska it was full, but they stayed here many times.
Photo: ADAM WESTIN
Karin Ricklid sends text messages to friends and acquaintances.
Vaccine coordinator: "It's good that the information is spread"
Magnus Thyberg, vaccine coordinator in the Stockholm region, has received reports that there has been a lot of free time during Easter. Especially at the Stockholm Fair, but also elsewhere.
– There may be many who do not think that there may be free time, but think that it is full. It's great to spread the word that you can now reserve for your vaccination and that there are many times during the Easter weekend.
It was on Wednesday that the Stockholm region announced that people born in 1946 or earlier will be offered a vaccine against covid-19 starting this week.
Photo: ADAM WESTIN
Desolation out of vaccination.
Magnus Thyberg believes they have been widely informed and says the region is sending letters to all citizens in the age group.
But if there is so much free time, doesn't it seem like something has crept into the information?
– We try to inform as much as we can, in all the channels that we have the opportunity. Therefore, we do intensive information and communication work. But I also think we all need help spreading information to acquaintances, to our family members, about how you can behave to get a vaccine if you're in that age group, says Magnus Thyberg, vaccine coordinator.
And how to book: can only be done by bank identification?
– At this time you need to use the Always Open app to book at vaccination clinics. At the health centers, you have every opportunity to make the reservation as usual.
What is your explanation for why vaccination is so slow in the Stockholm region?
– In general, the explanation is that we receive less vaccine because we have a young and healthy population. If you don't have a vaccine, it's hard to keep up. But now we see that we get more vaccines and we also see that we have a higher vaccination rate. So we see that it is very positive.
The 70 more are as follows
The vaccine to which he has now had good access is Astra Zenecas, which was kept during the time the vaccine was paused.
– Then we see that we have a few weeks in which we will get slightly better deliveries than we had before, and then it will also be a bigger pace for us.
Then there will be the more than 70 vaccines offered in the Stockholm region, and then the people who turn at least 65 this year. But when the next step will be taken is not yet decided.
Posted:
KEEP READING
Source link