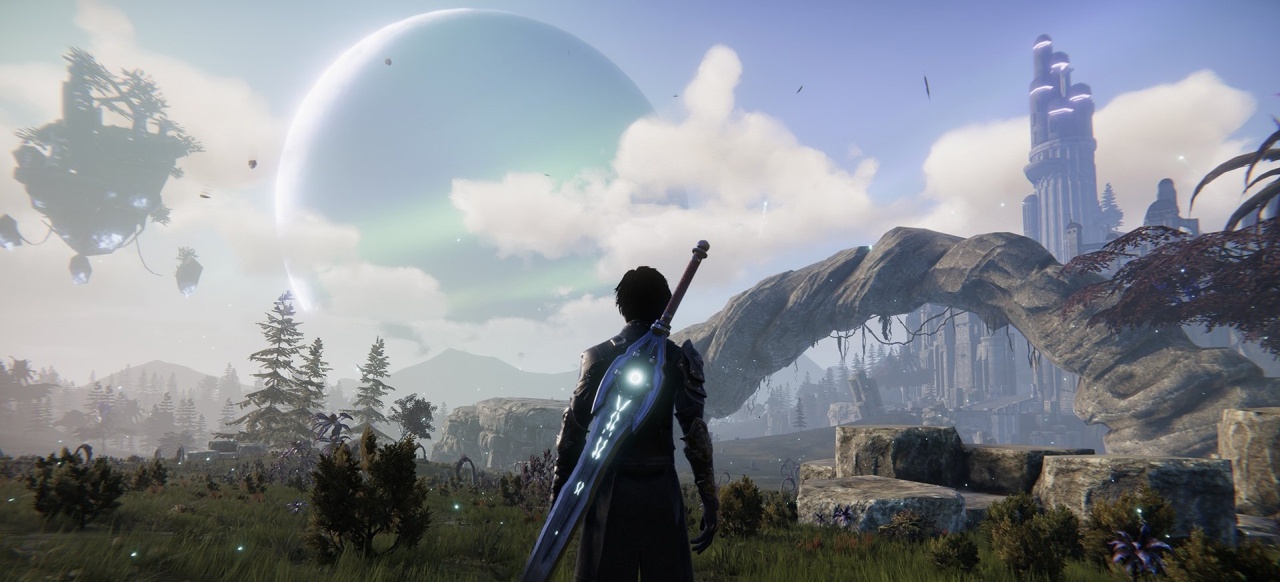 Midgar Studio and Plaidius postponed the launch of the early Edge of Eternity access for a week to December 5, 2018, to end the touch with the early access version. The role play with Japanese influences will be extended in the early-stage phase continuously with the big update of the Story chapter, before the full version for PC, Xbox One and PlaiStation 4 appears. The development of Edge of Eternity is pushed through the Kickstarter campaign (we reported).
"In a broken world, Herion's people start a bitter war against mysterious invaders, and as the conflict over magic and technology takes over enormous proportions, a new threat of battle colors, complete epic transformation appears and join Darion and Seleni on their mission to heal the corrodion and save the world from Heriona. "
Characteristics (according to the manufacturer):
"JRPG adventure in which your choices are important: Experience a great story of hope and sacrifice filled with plundering and exhausting moments, solving different tasks and making your own decisions that will determine your fate,
Explore the beautiful world of games: travel through the world of Herion's unusual and unique landscapes and discover ancient secrets.
Bombastic Soundtrack Iasunori Mitsuda: The game of the world is reviving the grandiose soundtrack of the industrial legend Iasunori Mitsuda and the composer of hits such as Chrono Trigger and Xenoblade Chronicles
Strategic and Deep Battle Combat: Overlap your enemies in turn-based tactical battles: use environments to get your enemies into deadly traps or attack your opponents from your hips to inflict more damage on them! Create your own equipment and treat it with strong crystals to unlock unique combinations of capabilities and power.
Get to know charismatic characters: Get to know the exciting characters that bring with you unique personality and attributes. Experience how evolve and grow through history. Find out what your dreams, fears and hopes are, through a multitude of special moments with them. "
Latest updated video: publishing the date of the initial access announcement

Source link