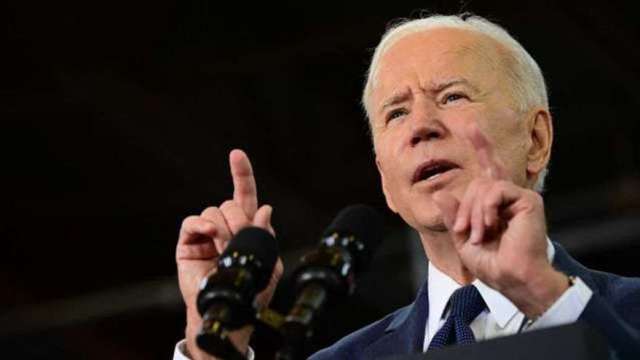 The U.S. Senate bipartisan negotiating group finally reached an agreement on a $ 1.2 trillion infrastructure bill. However, in fact, the electric vehicle industry does not have much reward and it is difficult to motivate conceptual actions like Tesla. Wall Street analysts believe this fall The approved $ 3.5 trillion budget deal is expected to be the focus.
The U.S. Senate on Wednesday held a procedural vote on the $ 1.2 trillion infrastructure law, which was passed by 67 votes to 32, and an agreement was reached. The bill is still finalizing the details of the final version, and after it is released, the House of Representatives will vote before it can be formally approved.
However, this infrastructure project is difficult to produce obvious effects on the electric vehicle industry. Only $ 15 billion of the $ 1.2 trillion is used to build electric vehicle charging stations, but this is very different from the original $ 157 billion version.
Wedbush analyst Dan Ives said current government policies are well below Biden's original plan. Government funding remains the key to launching the wave of green energy in the United States. With government promotion, the adoption of electric vehicles will be faster than expected, and Driver at Tesla (TSLA-USA) and other trends.
Therefore, government policy remains very important, but the scope of the infrastructure project is still not enough to change the current situation. In fact, most incentives for electric vehicles, including major purchase subsidies, come from the recent $ 3.5 trillion budget deal by the Democratic Party, and it may be really easier.
Gary Black, a partner at the Future Fund, said the budget deal will include a $ 7,500 tax credit for consumers to purchase electric vehicles and that the bill requires a simple majority of 50 votes plus a vote from the vice president to pass it. . in the Senate. Black predicts the new electric vehicle subsidy measures will be implemented in the fall.
Electric vehicle stocks performed well on Thursday. China's electric vehicle stocks also rose after the fall of China's stock market. In addition, Tesla CEO Musk announced that he will be celebrating AI Day on August 19th. %.
Ford, which has recently joined the electric vehicle field, also announced better-than-expected earnings performance and hinted that the worst period of global semiconductor shortage has passed. Ford was up 3.8% on Thursday and General Motors was up 3.2%.