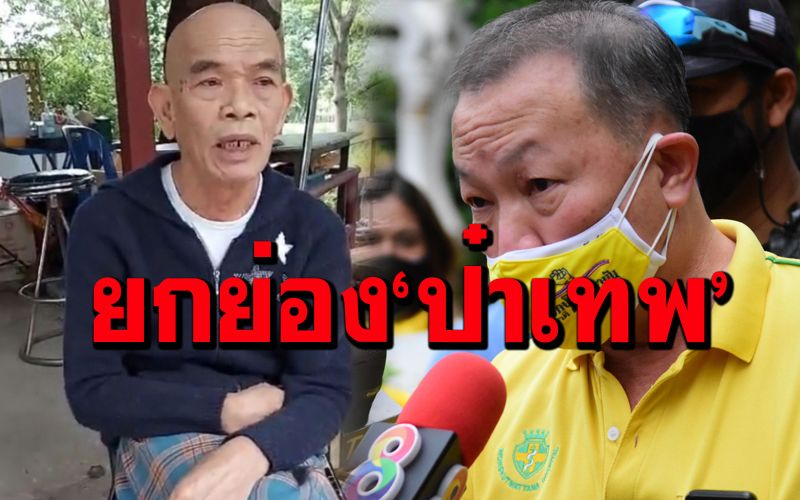 Saturday, July 31, 2021, 7:38 p.m.
On July 31, 2021, from the famous case of comedy, Father Thep Pho-Ngam came out to live via Facebook. Criticize the new generation and the current situation in the country. ready to appreciate the work of General Prayut Chan-o-cha, prime minister to the point of protests But there are many who agree.
Recently, Major General Dr. Thongthong Naenna, director of Mongkut Watthana Hospital, posted a message commenting on Pa Pa, stating that he was asking permission to hang out and call P 'Thep Pho-Ngam … I'm FC P'. Time Since Elder Thep is still not old for the last few decades P'Thep is a very dazzling artist. My word "Praew Praew" here means that both physical, verbal and mental interpretations are complete. those who have seen Seeing the behavior of Phi Thep is pleasant, natural, charming and attracts a large number of people.
A person who shines like this must have very good intelligence. That God will answer questions OR answer an interview like this indicates intelligence. The most important thing is to stand firm in knowing the good, the evil, the knowledge of the earth that P'Thep Pho-ngam completes in a pure heart, not hidden by any pretensions.
If you get a chance to meet P'Thep you'll have to pay tribute to him Being a Phi Thep comedian is refreshingly entertaining every time … but P'Thep's grateful spirit has created great faith in the audience.
I feel great about this great artist. I heard him speak in the clip that teaches the consciousness of the people of the nation. You are an artist who respectfully bows before you.
With much respect to P 'Thep Pho Ngam.
Major General Gold Medal
Director of Mongkut Watthana Hospital
July 31 from 7 to 8:41 p.m.