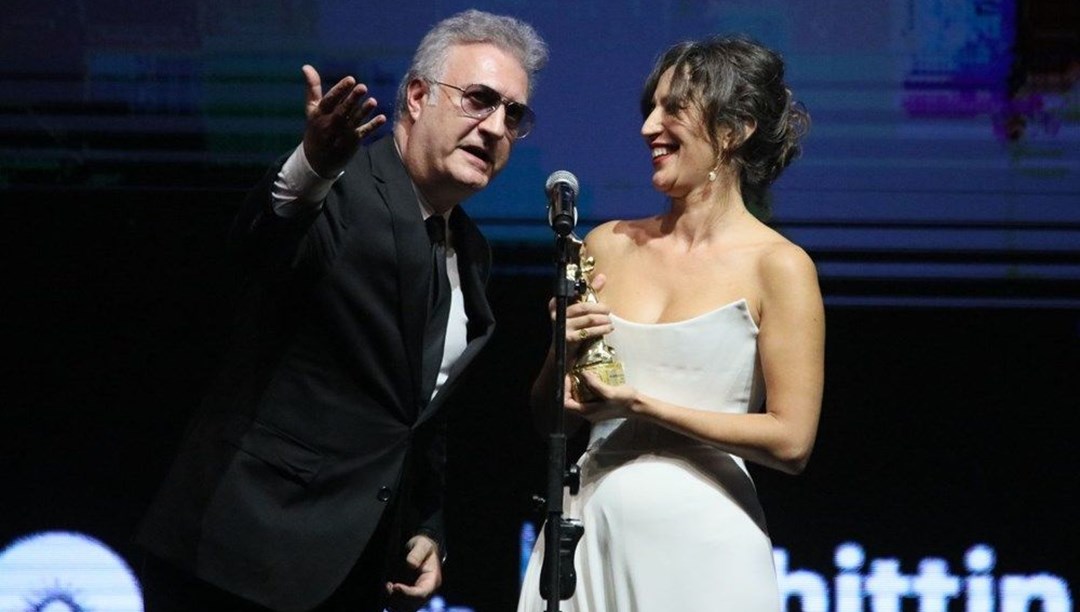 "I DIDN'T DO RUDE"
Tamer Karadağlı is the '2. Connecting to the "Page" magazine program over the phone, he said, "I didn't do anything rude. He turned to me and said, 'Are you saying shut up? And I said,' No. , get your prize, talk to him. "Because victory speeches are made with prizes. I didn't take it so seriously. I didn't say anything, I started being lynched. Then they started taking care of him. so many other people have it.I don't take seriously the people who talk about my performance.I could get bored because the conversation goes on there.I didn't like it when he insulted his own classmates.There's an attempt of organized lynching, "he said.
Karadağlı also said: "I evaluate Nihal Yalçın only as an actor. He is my favorite player. When it was said that "women's speech is suppressed," I began to look at the content of the event. I started looking at Yalçın's posts. He said "freedom for Selahattin Demirtaş" or something. Demirtaş said, "We will build the statue of Öcalan," is he defending the woman? Pervin Buldan or something also takes care of it. I am completely against the terrorist organization that points weapons at the Turkish army, shoots, kills the police and teachers. I am a person who believes that the PKK is a terrorist organization. Now you have to go ask them. Do you think the PKK is a terrorist organization? Can it be said that Abdullah Öcalan is the baby killer and terrorist leader? Are you cursing? He said.
"WHAT WOMAN HAVE I BEEN AN ENEMY TO?"
"What I've been told is that this festival has nothing to do with art, it's just political. I'm sorry I left, "Karadağlı said," it doesn't matter who defends what or which party you vote for. Since art is mentioned here, I went there without a doubt. The lady was already someone embracing HDP and Demirtaş. What hostility did I do to which woman? What does misogyny mean? Did my role in the last Warrior drama bother him? "he commented.
Source link