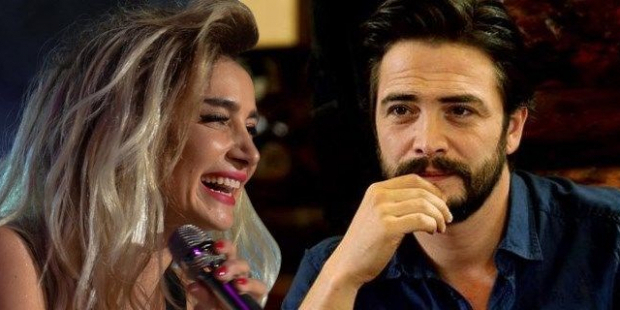 [ad_1]
musician GENCOGLU powerin a player Ahmet KuralIn the investigation launched after a criminal report on physical violence, a new development took place. The Prosecution filed a file at the Settlement Bureau.
The prosecution, the Force, and Ahmet Kural, have been beaten by algebra and psychological violence on the grounds that they saw an appeal after a famous actor, "Intentional injuries," "Threats," "Allegations" of the investigative investigation file, sent to the Settlement Bureau.
In the Settlement Bureau, the parties will be set one by one and will be asked if they agree.
If the parties agree, the investigative files will be closed by decision not to prosecute. If they do not threaten "deliberate wounding," "threats," "offense" of crimes to a total of five years in prison from a lawsuit against Ahmet Kural. The final decision on the investigation will be made by the prosecutor of the settlement office.
Event history
Lawyer Silla last week Contact directly directly Coming to the court house, he lived together with Ahmet Kural, complaining of beating, algebra and psychological violence. In the course of the investigation, Ahmet Kural was questioned. (DHA)
window.fbAsyncInit = function() { FB.init({ appId : '232148700181828', channelURL : '//t24.com.tr/channel.html', status : true, cookie : true, oauth : true, xfbml : true });
FB.getLoginStatus(function(response) { if (response.status === 'connected') { var uid = response.authResponse.userID; var accessToken = response.authResponse.accessToken; //alert("şimdi sign in ediliyor"); userLogin("facebook",response.authResponse.accessToken,"update");
} else if (response.status === 'not_authorized') { // the user is logged in to Facebook, but not connected to the app //alert("signed in but not connected "); } else { // the user isn't even logged in to Facebook. } });
FB.Event.subscribe('auth.login', function (response) { //alert("şu an giriş yapıldı. token:"+response.authResponse.accessToken); userLogin("facebook", response.authResponse.accessToken, "update"); });
FB.Event.subscribe('edge.create', function (targetUrl) { PUBLIK.trackSocial('facebook', 'like', targetUrl); });
FB.Event.subscribe('edge.remove', function (targetUrl) { PUBLIK.trackSocial('facebook', 'unlike', targetUrl); });
FB.Event.subscribe('message.send', function (targetUrl) { PUBLIK.trackSocial('facebook', 'send', targetUrl); });
//bindEventTracking(); };
(function(d){ var js, id = 'facebook-jssdk'; if (d.getElementById(id)) {return;} js = d.createElement('script'); js.id = id; js.async = true; js.src = "http://connect.facebook.net/tr_TR/all.js"; d.getElementsByTagName('head')[0].appendChild(js); }(document));
// facebook dpa audience (function(){ var _fbq = window._fbq ||(window._fbq =[]); if(!_fbq.loaded){ var fbds = document.createElement('script'); fbds.async =true; fbds.src ='//connect.facebook.net/en_US/fbds.js'; var s = document.getElementsByTagName('script')[0]; s.parentNode.insertBefore(fbds, s); _fbq.loaded =true; } _fbq.push(['addPixelId','829603620417104']); })(); window._fbq = window._fbq ||[]; window._fbq.push(['track','ViewContent',{ content_ids:[(Math.floor(Math.random() * 10) % 2) + 1], content_type:'product' }]); // facebook dpa audience done [ad_2]
Source link